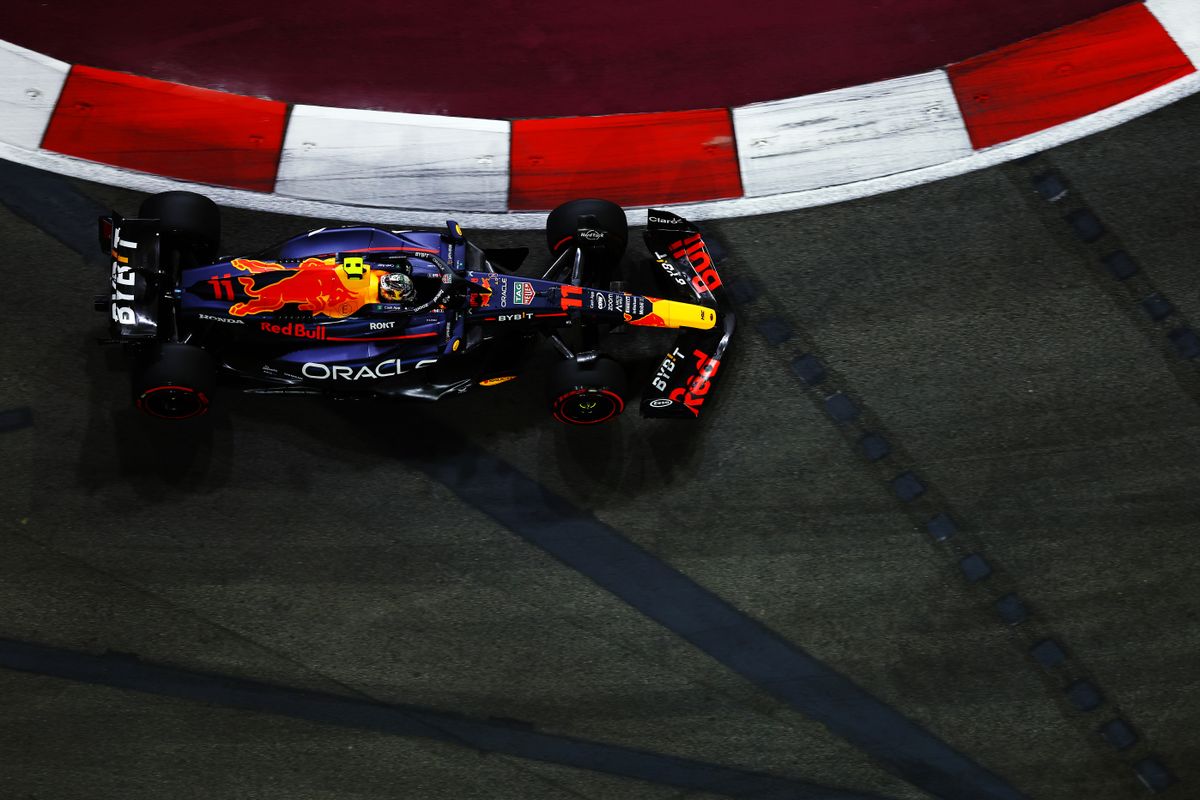 Red Bull Racing perhaps had the worst Friday of the entire season in Singapore. Max Verstappen and Sergio Pérez complained about a lack of grip on the Marina Bay Street Circuit and did not get further than the eighth and seventh fastest times respectively, more than half a second behind fastest man Carlos Sainz. However, the long runs looked a lot better and that is why the Ziggo Sport analysts are not worried yet.
After the second free practice, Verstappen stated that the RB19 performed much worse on the Singapore street circuit than Red Bull had expected prior to the race weekend. The reigning world champion slid around the circuit and even had three moments of oversteer in turn thirteen and had no traction and, according to Robert Doornbos, that is important on a street circuit.
'He complained a lot about a lack of traction and that is very important here. He had a lot of oversteer and just drew a few lines," the former F1 driver looks back on Verstappen's difficult opening day in the Race Café. 'He makes it to the apex, but then the car breaks away again. He then immediately said: I'm coming in. Such powerslides are not possible on a street circuit. It looks spectacular, but it's not fast.'
Analysts aren't worried
Red Bull has a lot of homework to do on Friday night, but Doornbos is not worried yet. 'They expected in advance that this would be a difficult circuit for them. If they win this one, you can be sure they can be competitive on all tracks. The bumps play a major role and you have to tackle the curbs here. And curbstones and F1 cars are not a good combination," Doornbos knows. 'That creates a certain imbalance and you just have to work hard on it. Anyway, we know that Red Bull may not have a great day on Friday. They will continue working on the simulator tonight and will come back stronger tomorrow.'
Jack Plooij agrees with the words of his colleague and points out the race pace of the Red Bull duo. "I think they will just stand by tomorrow, because the long runs looked good," says the former pit reporter. "If they achieve these kinds of times in the long runs with a car that they are not satisfied with, then I am not worried," said Plooij.
Verstappen can take his eleventh win in a row this weekend! Also betting on F1? Register now at JACKS and receive 60 euros in free bets! If you play responsibly, you keep it fun. What does gambling cost you? Stop on time, 18+