Only if you stream on TV, in exchange for fewer interruptions
Personally, I hate advertising, both on TV and online. And by that I mean advertising that you are 'obliged' to watch more often, and for longer, before you start a program or video, or can continue watching. With linear TV you can still zap away during the commercial breaks. This is often not possible online and with most streaming services. YouTube is a good example of this. Although you can sometimes 'skip' so-called pre-advertisements after a few seconds, the number of ad interruptions while watching a video is also growing. The annoyance that this entails for many viewers has also reached YouTube.
Fewer, but longer commercial breaks
YouTube is known for breaking videos more often for one or two ads on average. The number of interruptions causes a lot of annoyance to many viewers. Research shows that viewers prefer longer, but less frequent, commercial breaks.
"Viewers expect a different ad experience depending on the content they watch. When it comes to long content on TV screens, 79% of viewers would prefer video ads grouped together rather than spread across a video. Based on this preference, we are evaluating new options that minimize average interruptions for viewers, such as fewer and longer ad breaks, to create a more seamless big screen viewing experience." states YouTube. The company will experiment with two commercial breaks, one before the video and one in the middle.
Another annoyance of viewers is the way programs and videos are interrupted for advertisements. That could be in the middle of a scene or conversation. Moreover, the commercial breaks are never announced. 'Bam!, and there it is'. Then you have to keep watching because it is also not clear how long, and how many, advertisements will be shown before the video is resumed. YouTube says on its own blog that it is also experimenting with displaying the remaining time of commercial breaks.
The tests with the new commercial breaks will start soon, according to YouTube. For example, they want to find out how viewers can estimate the length of the advertisement in a simple and 'viewer-friendly' way.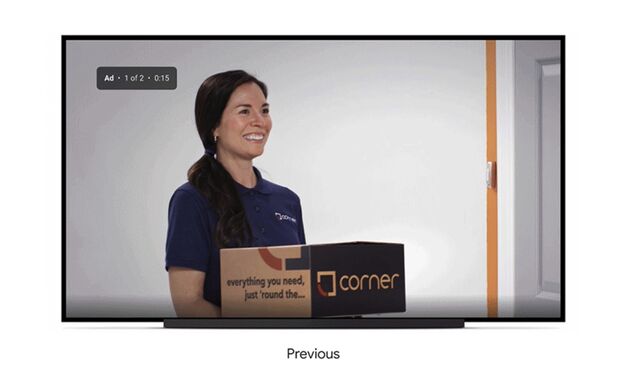 The split between 'viewer-friendly' and making money
Of course, streaming video services also have to let their chimney smoke and if you really want to watch ad-free, you take out a subscription. Although, with more and more streaming services – Viaplay is one of them – advertising is also appearing with the (expensive) paid subscriptions.