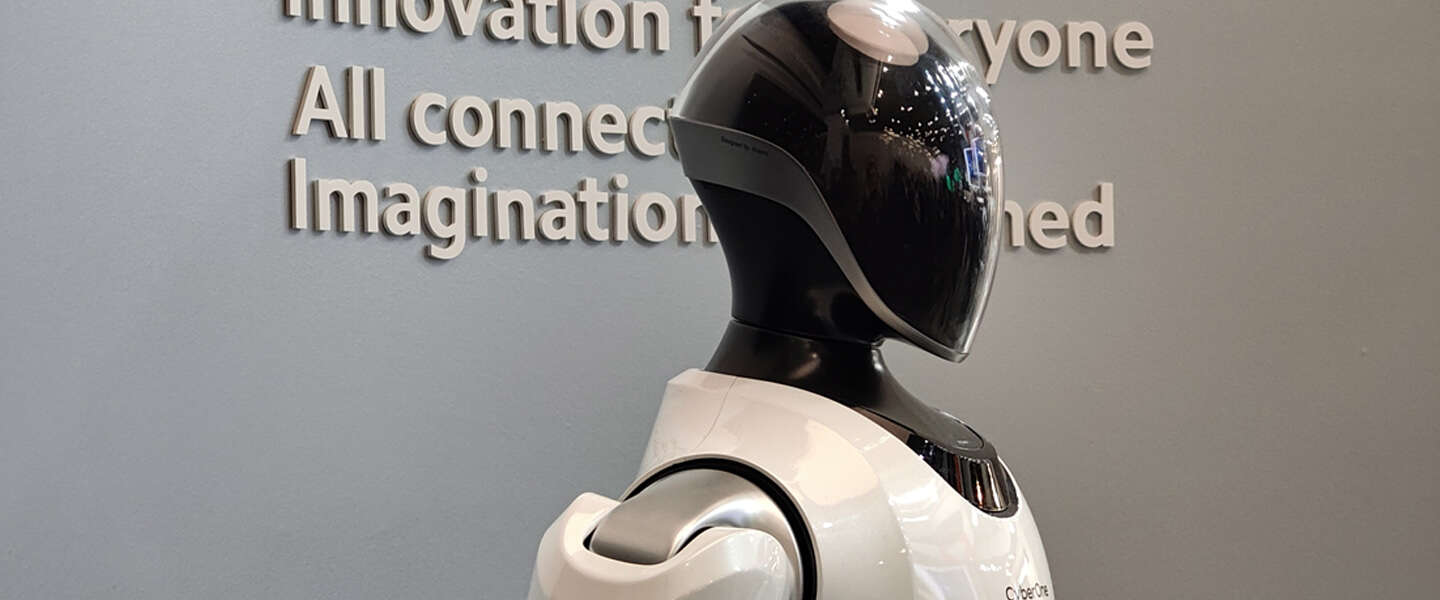 Xiaomi announced it during its presentation of the Xiaomi 13: its human robot CyberOne was also seen on the exhibition floor. Very exciting, of course: you don't often see a robot that resembles humans and also works really well. Well, unfortunately we didn't see that one at MWC this time either. Xiaomi's robot was there, but it just stood there, in a corner of the stand, with a busy moving robot dog next to it as a distraction. While it's a beautiful robot, even when you're face-to-face in real life, Xiaomi's choice to take it to Barcelona is likely doing more harm than good.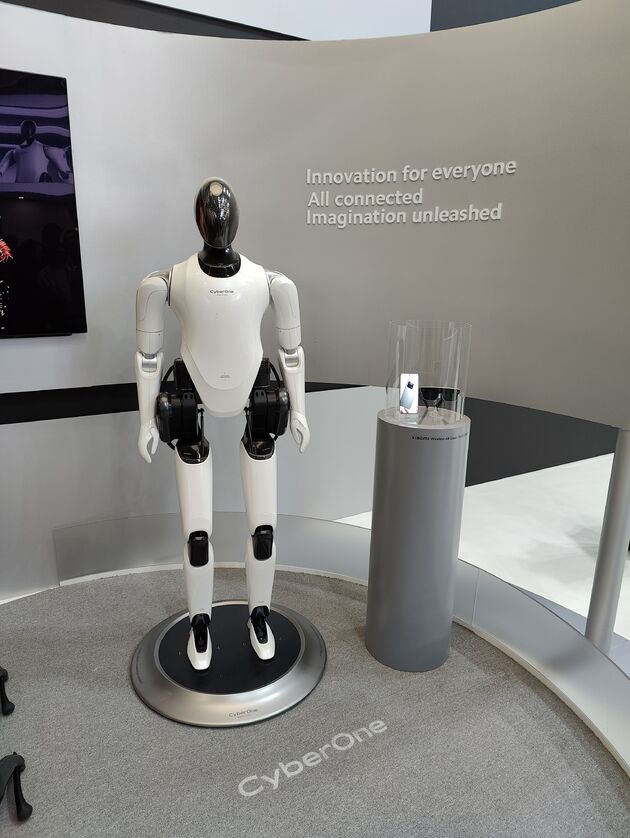 Xiaomi CyberOne
Xiaomi is a Chinese company. It makes technology with a lot of potential: it is not for nothing that it puts its flagship device on the market next to phones such as the iPhone 14 and Galaxy S23. Xiaomi is also doing well in the world: unlike its Chinese competitor Huawei, it has not or at least much less to do with problems with, for example, the United States. That's important, because this Android brand desperately needs Google to make phones for the West. Huawei no longer had that access and yes, the rest is history.
In general, Xiaomi is doing well, but as a Chinese company it has to run a bit faster to gain a foothold in our Western world. We've been so focused on everything America for so long that we've become completely used to using American technology, not Chinese. The fact that the Chinese spy on their citizens from time to time, that strange Chinese weather balloons are being released in the US and that the government has a big finger in many companies, does not help.
Not a good look
In addition, Asian culture is generally very different from Western culture. In the West we are less afraid of losing face: that is very different in Asia. Being successful is more important to some than being happy. Bearing this in mind, we know that Asian companies sometimes find it difficult to admit mistakes that have been made. After all, it has far-reaching consequences if someone fails.
As a result, Chinese brands, for example, have the reputation of sometimes pretending to be a bit nicer than it actually is. Although Western companies certainly do, they have less of that stigma. Not fair, but the reality .. And now we come back to Xiaomi's robot: by planting that robot motionless in a corner of the stand, it is even more noticeable that it is not on at all. And yes, why bother bringing technology to Barcelona if you're just displaying it as a mannequin? Then it could just as well have been a plastic variant, right?
Is it a robot?
The story then quickly goes: that robot does not work at all. If we think back to the introduction of the device, we can say that the video in which it was introduced to us could only have been computer-made. How many people would have ever seen him functioning? It's guesswork. If you can't even get a robot to do a simple demo at a trade show, as the dog could, then it's likely that it's not very sturdy in its plastic robot shoes anyway.
Xiaomi's CyberOne is MWC's disappointment. We've known for a long time now that robots are coming: bringing a stationary, 'dead' robot to an event is not good for either China's image or that of robotics. Especially if it is a tech event where so many important people from technology are walking around. It could have been the showpiece of the fair, but the fact that it didn't become one unfortunately makes it the biggest disappointment in one fell swoop.