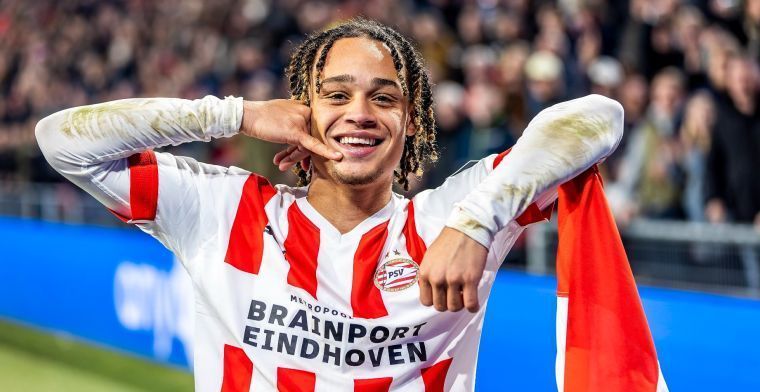 The battle with Ajax for second place in the Eredivisie can also become important for the future of Xavi Simons at PSV. The nineteen-year-old attacking midfielder acknowledges that the chance of Champions League football weighs heavily.
Simons came over on a free transfer from Paris Saint-Germain last summer, which does have a clause to buy him back for twelve million euros. The Orange international holds the cards to his chest. "I have to finish the season well and then we'll see," he says in De Telegraaf about his future. "Now come the games, in which you will have to prove it. My focus is completely on the last five league games and the cup final."
"You don't know what can happen in three or four weeks, but what I can say is that I am very grateful to be here and that I have been able to prove myself at PSV. I still have five years contract here and in the summer I will have a conversation with Marcel (Brands, ed.) And the trainer and everyone," continues Simons, who admits that the Champions League is very important to him.
"I fight to the last for first place and not second place, but if we do not reach first place, it is very important for the club and everyone that we come second. It is also a big difference for the players whether or not you will play in the Champions League. That is a priority for me. It is also very important for my development."
PSV or Ajax? Choose your favorite for 100x your bet!