Activists jump onto the field… uhm… the table in Sheffield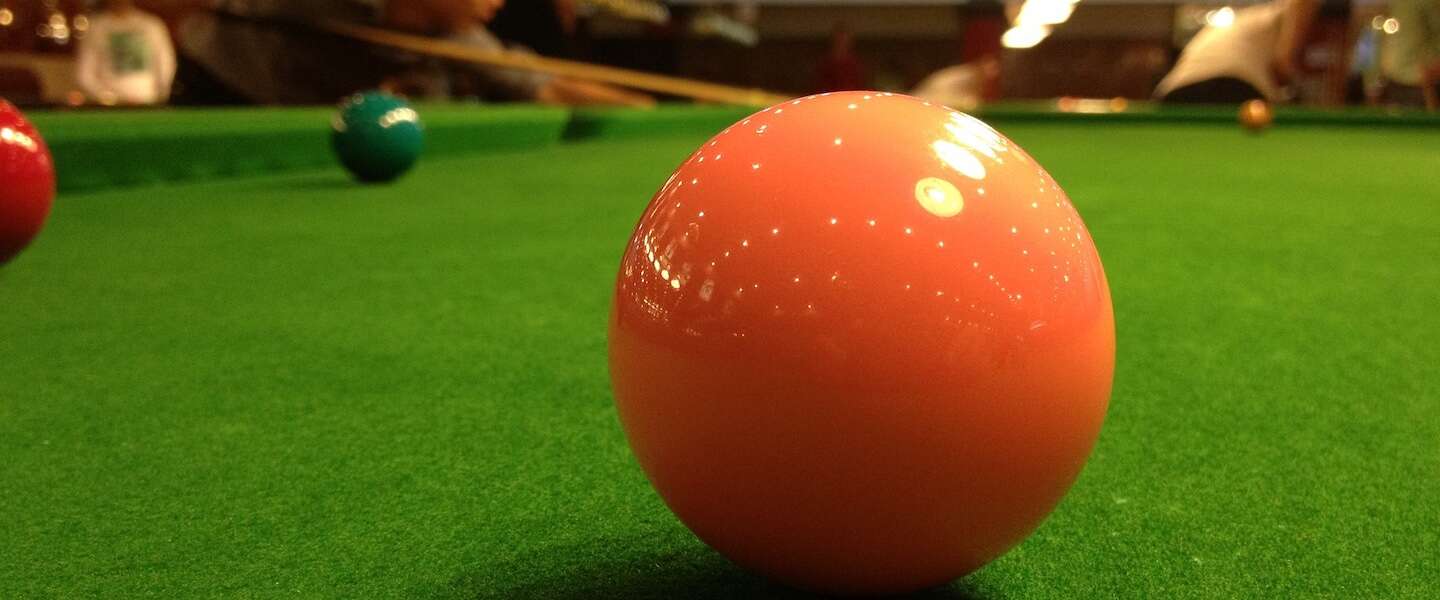 In recent weeks, supporters riots, fireworks 'field stormers' and the throwing of lighters, beer and batteries at players are again in the news. It is a recurring phenomenon in football and we are not succeeding in banning it for good. I'm not much into football myself. I'd rather watch the Snooker World Cup. They don't suffer from all that hassle. Well…until Monday night then, when suddenly two idiots hit the field…uhmm…the tables of the World Snooker Championship in the famous Crucible (Sheffield) stormed.
Table stormers with orange powder
What The F&%k! That was literally the first thing that popped into my head when I saw it happen live on TV. The evening session had just started. Joe Perry and Robert Milkins were well on their way in their first frame of the best-of-19 match in the first round of the World Cup. Suddenly some idiot jumps on the table and opens a bag of orange powder and scatters it over the table. The players and referee, but also all other spectators were literally dumbfounded for a moment.
At the same time, a second vandal tried to jump onto the other table in the room. At that time, Mark Allen and Zhengyi played their first round match. However, this miscreant had not reckoned with the resolute actions of the Belgian referee of that match, Olivier Marteel. Before the vandal had even put a foot on the edge of the table, he was tackled by the Belgian and shortly afterwards taken away by security guards. And all of this was shown live on TV.
At football matches and other sports where (angry) spectators, activists, streakers or rioters run onto the field, the management usually ensures that those actions are skillfully kept out of the picture. It is not surprising that this did not happen during the incident during the Snooker World Cup on Monday evening. After all, such a thing never happens there, so the management will also have been dumbfounded.
New billiard cloth
After the two 'activists', wearing t-shirts with the text 'Just Stop Oil', were taken away, an attempt was made to clean the orange-powdered table with a vacuum cleaner. However, that did not work, with the result that the billiard cloth had to be replaced. Because this is certainly not a job that can be done in one or a few hours, the match between Perry and Milkins was postponed to Tuesday evening.
On the other table, the match between Allen and Zhengyi was able to continue after a short interruption, mainly due to the firm performance of the Belgian referee.