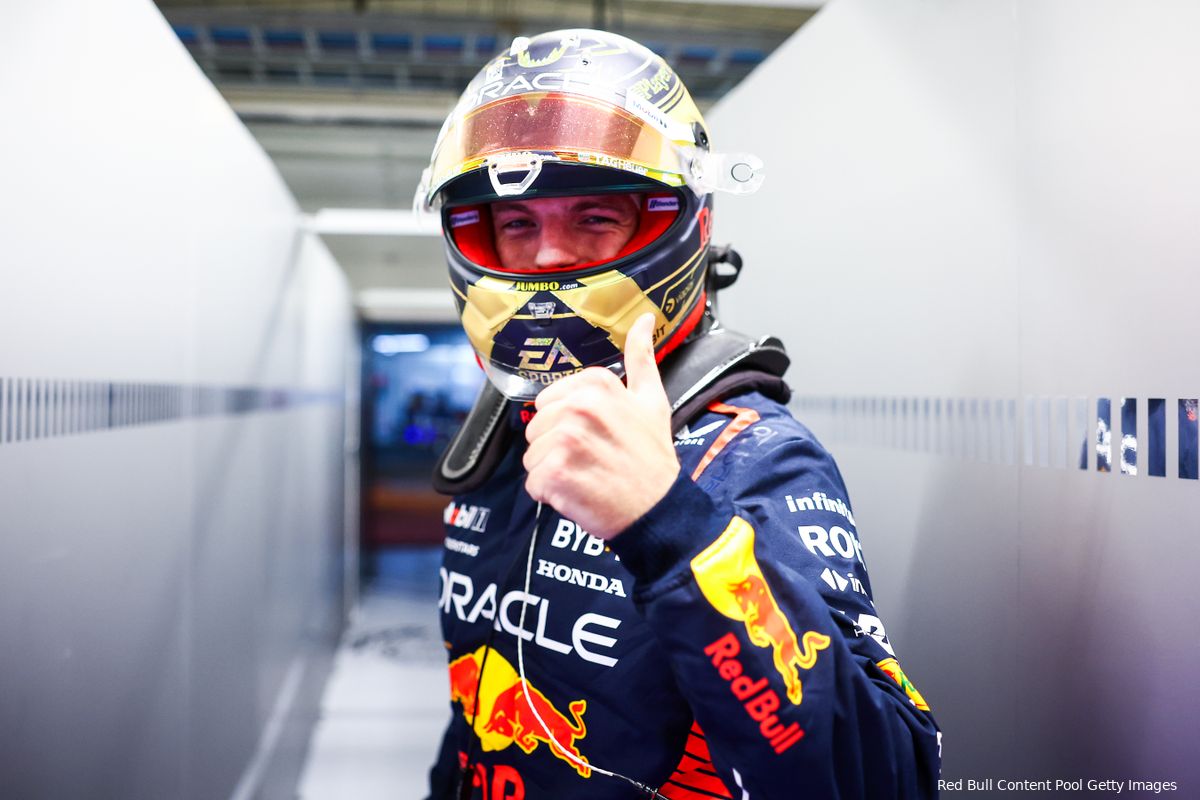 Max Verstappen has won his seventeenth Grand Prix of the season in Brazil. This has made it a certainty that Sergio Pérez's contribution was not necessary to deliver Red Bull Racing the constructors' title. Charles Leclerc did not make the start, while Daniel Ricciardo finished the race one lap behind due to damage, meaning that both teams could not take advantage of an ideal opportunity to take a hit with the constructors.
Thanks to his victory, Verstappen has 524 points and is the first driver ever to break the magical barrier of 500 points in a season. After twenty race weekends, the Dutchman has a bizarre weekend average of more than 26 points. Mercedes only took four points, and now stands at 382 points. Verstappen now has 142 points more than the German team, and with only 88 points left to divide among the constructors, Verstappen has single-handedly collected enough points for a constructors' title.
Compete for P2 in both championships
Pérez finished narrowly behind Alonso, taking twelve points as number four. He is therefore eight points ahead of Hamilton. The difference between them is now 32 points with two Grands Prix to go, and so Pérez seems reasonably confident that he will finish second in the championship for the first time in his career.
The fact that Leclerc did not make it to the start was a shame for Ferrari. Sainz scored eight points with sixth place, meaning the Italian team only took four points more than Mercedes. Ferrari is now twenty points behind the German team, and will therefore need two more excellent Grands Prix to have a chance of overtaking major rival Mercedes.
Alonso hits back with a podium finish
After a number of lousy weekends, Fernando Alonso and Aston Martin were also back. The Spaniard regained the final podium spot on the final lap, and thus also regained fourth place in the drivers' championship. Alonso is now at 198, but saw Lando Norris approaching three points behind. With second place and the point for the fastest lap, Norris took nineteen points and is the new number five in the championship. Carlos Sainz dropped from P4 to P6 in the championship with sixth place. The Ferrari driver has 192 points, and therefore still has Alonso and Norris in his sights. Leclerc remained scoreless and seems to be out of the fight with 170 points.
The text continues below the image.
AlphaTauri is also taking a new step without Ricciardo
Daniel Ricciardo was one of the victims of the starting incident. During the red flag situation, AlphaTauri was able to repair his car, but with a lap behind, Ricciardo had no chance of finishing in the top ten. Tsunoda showed with a ninth place that this is a missed opportunity for Red Bull Racing's sister team. AlphaTauri now has 21 points, reducing the gap to Williams to seven points. Alfa Romeo and Haas remained scoreless and are still at sixteen and twelve points respectively.
View the full World Cup standings here!