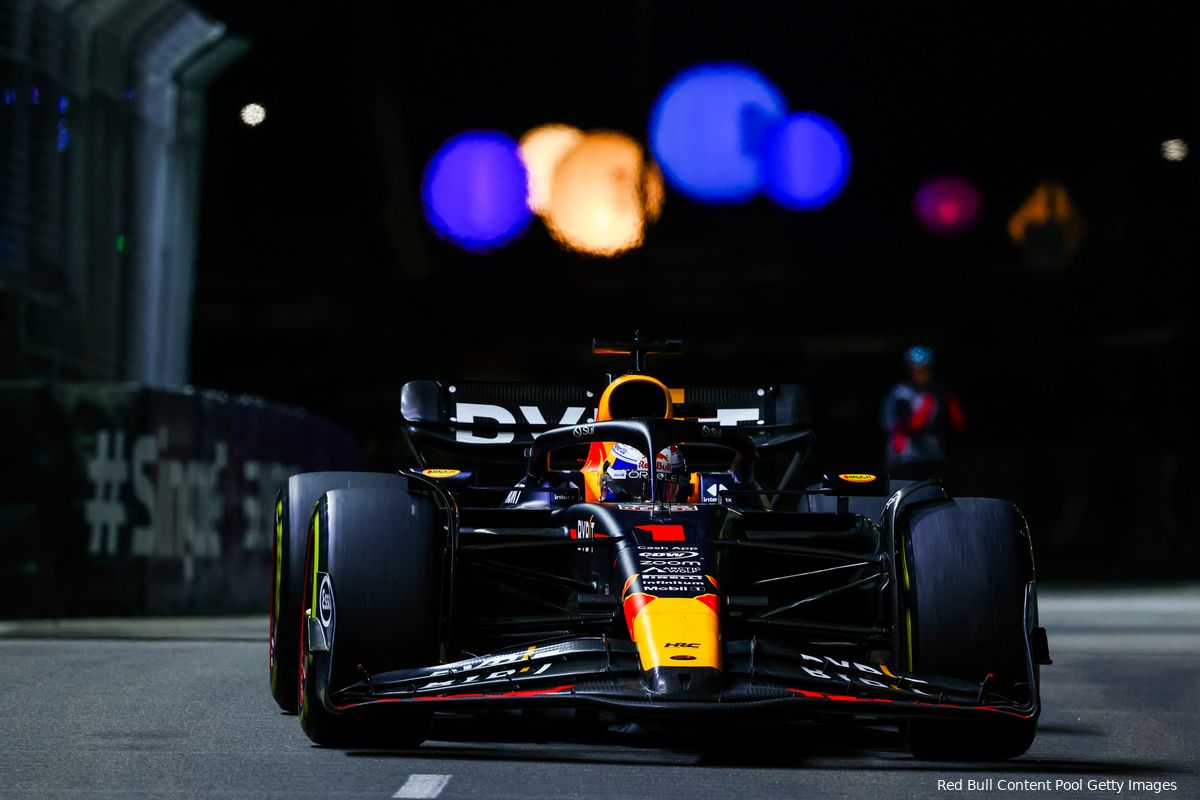 Peter Windsor has indicated that Red Bull Racing is not affected by the FIA's technical guidelines. The journalist spoke with Adrian Newey during the race weekend, who firmly rejected his compatriot's suggestion. The designer of the Austrian racing team indicated that everything that could go wrong in Singapore simply did go wrong. Newey also gave a special reason why things went wrong for the Red Bull team.
The Singapore Grand Prix was already seen as the most difficult race of the remainder of the season. Verstappen expected to still be competitive on the Marina Bay Street Circuit, but from Friday it became clear that Red Bull was missing a lot of speed. The Austrian racing team reached its lowest point during qualifying with an eleventh fastest time for Verstappen and a thirteenth fastest time for Sergio Pérez. In the race the balance of the car was a lot better, but an incredible overtaking race was not achieved.
Due to the technical guidelines that were introduced in Singapore, the FIA's intervention was quickly pointed out. Windsor says via his YouTube channel that Red Bull knows that it has nothing to do with the guidelines. 'I spoke to Adrian Newey before the race and asked him if the technical guidelines had anything to do with it. He looked at me like I was crazy and said, no, it has nothing to do with that. We just had a perfect storm of everything going wrong in one weekend."
Christian Horner also indicated that the team itself made mistake after mistake during the weekend. The team boss of the Austrian racing team saw things go wrong after a miscalculation in the simulator. 'What is probably meant by that is that Red Bull drove with the wrong ride height. The transition from simulator to circuit just wasn't seamless. Newey said: We think it has to do with the humidity. I thought that was very interesting to hear.'
Windsor: 'I think Verstappen liked it'
On Sunday, Verstappen's second stint was especially good. The driver made up twenty seconds on the drivers at the front and the Dutchman also seemed to be able to smell P4. 'It went quite well in the race. Verstappen did especially well by finishing in P5. He had to get past people like Kevin Magnussen; that's never easy. It was an uncomfortable race for Max, but I'm sure he really enjoyed all that overtaking," said Windsor.