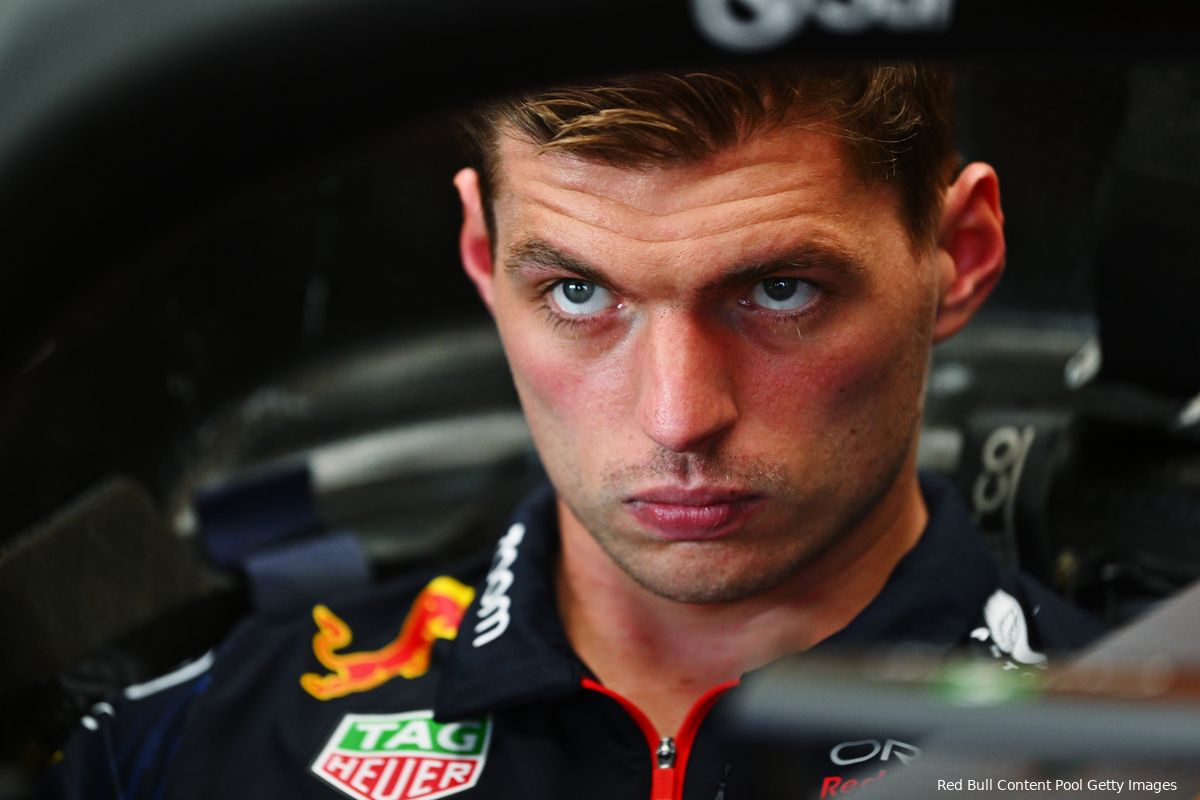 Fans of Max Verstappen may have been disappointed after qualifying, but for the neutral fan it was once again enjoyable on Saturday of the Grand Prix weekend. Carlos Sainz secured pole position, just like in Italy, but Peter Windsor's YouTube analysis was mainly about Max Verstappen. The contrast with the past few months is therefore enormous.
It was soon clear that Windsor had enjoyed it: 'What a session, I don't even know where to start! With Red Bull's problems or how well Carlos Sainz did for Ferrari, or how well George Russell did for Mercedes?' asks the analyst, who nevertheless chooses to first look back at the Friday of constructors' champion Red Bull Racing. "I met some friends from Red Bull last night at three o'clock, and they confirmed what I suspected: that they were conservative in terms of ride height on Friday."
Adjustment problems at Red Bull
On Saturday, Red Bull replaced the suspension and the car was adjusted lower, Windsor reports. 'I got the idea that the car was quite reasonable in the third free practice. "At least they had more grip and the rear worked better, but Sergio Pérez said he lacked grip at the front, so they tried to fix that to perfect the balance, but they never got the balance right," analyzes the 71 year old.
'In addition, Max (Verstappen, ed.) had a very difficult time shifting gears, we have seen that often with Max this year, at various races this season. They still had problems with that even in the third free practice during the practice starts.' For Verstappen it is to be hoped that this will be resolved on Sunday, as a bad start is the last thing he can use. Last year Verstappen started eighth, and he also had a dramatic start. 'He still just did his race simulation and completed his program. He was quite fast in his free laps then.'
Text continues below the image.
Qualification ends in drama
Ultimately, little remained of that upward trend. 'But then came qualifying and the car wasn't exactly good. Because of the traffic they had to do slow out laps, and suddenly the Red Bull was as sensitive to tire temperature as we often see with Mercedes. The grip simply wasn't there.' This meant that Verstappen and Pérez were stuck in places eleven and thirteen.
Verstappen's eleventh place was even under discussion. 'In addition, Verstappen had three examinations. In Q2 in the closing seconds, you could already see in the first corner that he didn't have the tires up to temperature and the car was sliding too much. He had to send in twice, and he was very moody on the on-board radio. In my opinion, his reaction was exaggerated." Windsor is a fan of Verstappen, but clearly not a fan of the anger that the Dutchman sometimes shows over the on-board radio.
What is going wrong at Red Bull?
'Neither Red Bull made it to Q3. Horner already said they're not good at ninety-degree bends," Windsor remembers. 'What he means by that is that Red Bull has no use for everything they are so good at, namely the medium-speed and fast corners, for which you need downforce. That doesn't mean they should be worse than others at ninety-degree turns. They have never been in this position before, with so much pressure, plus the problem of Max's shifting, plus the widely accepted idea that Red Bull passes the stricter tests with flexible wings more than any other team. Very easy to draw that conclusion, but we have to wait until after Japan to be able to say anything about that," said the analyst.
"Max was even driven out of Q3 by Liam Lawson, the rookie who took over from Daniel Ricciardo," notes Windsor. The difference between Verstappen and Lawson in Q2 was ultimately seven thousandths of a second; enough to deny Verstappen a chance to participate in Q3. 'AlphaTauri beats Red Bull, what does that mean? Everything that could have happened, did. The fact that none of the Red Bulls made it to Q3 gave many other teams a chance.'
Sainz is in world form
Carlos Sainz finally took advantage in Q3 and thus gets another chance to fight for victory. 'Sainz beat Charles Leclerc again. Sainz is in a beautiful rhythm, a bit like Rubens Barrichello at his very best. He drove an absolutely perfect qualifying. Ferrari was the only team to have two sets of new tires in Q3," Windsor shares. 'Furthermore, everyone had to drive with used tires in the first Q3 attempt. Hats off to Frédéric Vasseur.'
That extra set of tires provides a big advantage: 'If you have two sets of tires, you have a much better feeling for what the tires do in that second attempt. Sainz was much faster than the rest on the first lap, despite a weaker first sector. In that last lap, Sainz was also super fast in the first sector. It was a very controlled lap, technically speaking. Very beautiful to see! I'm really blown away by how good that pole was."
Hamilton is having a hard time next to Russell
At Mercedes it was soon clear who would be the faster of the two: "Every time George (Russell, ed.) left, you thought he could go for pole position and that turned out to be the case," said Windsor. 'Lewis (Hamilton, ed.) never looked like he could get close to George. We're talking about tenths of a second, but that's a big difference when you're in the same car," Windsor realizes. Hamilton ultimately fell more than four tenths short of Russell. "Lewis didn't participate at all, when you talk about the battle with Ferrari."
What else can Verstappen do?
Verstappen has already driven many great overtaking races in his career, and so the champion must always be taken into account. "We may see an epic race from Max from midfield if he survives the start," Windsor thinks. 'If he knows a race without any problems, he can get a good result. I doubt whether he can still reach the podium, but he can get good points. It must hurt him. Yes, he has won ten races in a row and he is going to become world champion, but the fact remains that he is incredibly hungry and will not be happy about this at all. He will calm down again, and then the focus will be on Sunday, but what a change in Formula 1 from where Max was and where Max is now!'
Verstappen can take his eleventh win in a row this weekend! Also betting on F1? Register now at JACKS and receive 60 euros in free bets! If you play responsibly, you keep it fun. What does gambling cost you? Stop on time, 18+