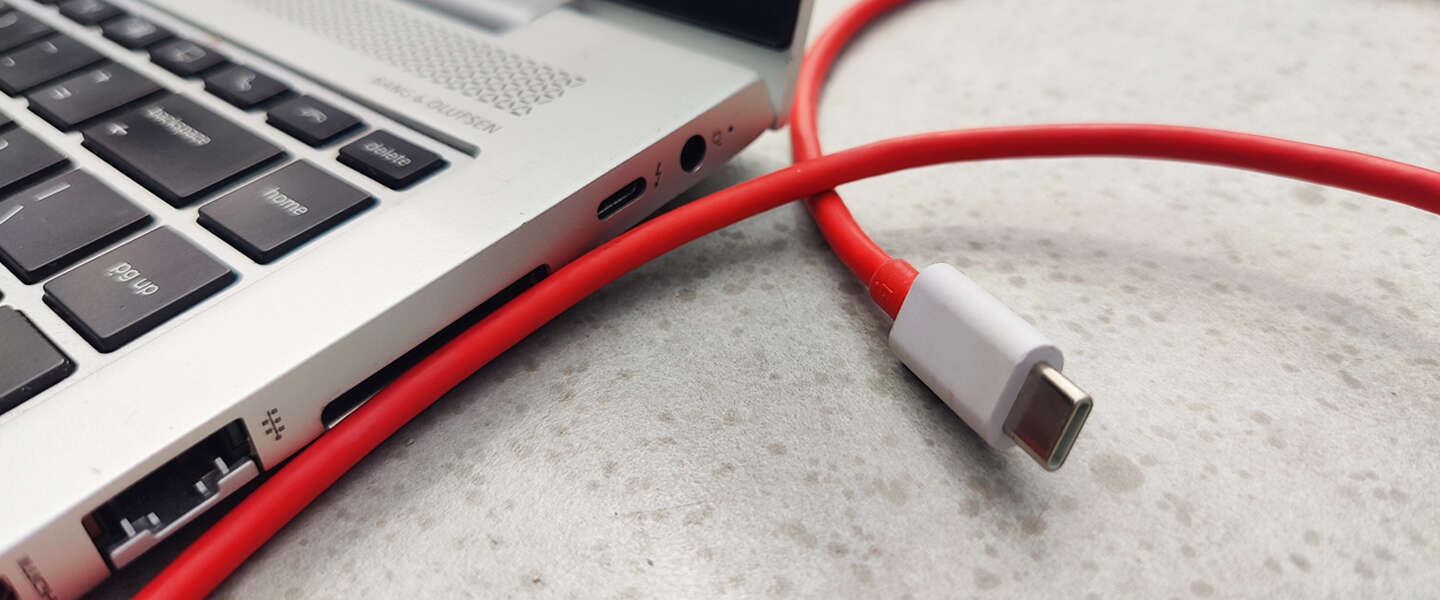 Apple has often resisted the use of USB-C, but now it really has to give it a go. The brand will almost certainly announce an iPhone during its Apple event tonight that no longer charges with Apple's own lightning, but with USB-C. Although there are many advantages, including the fact that it is so universally applicable, there are also disadvantages to these ports and cables.
USB-C
The European Union wants it and that's why it's going to happen: Apple, after digging its heels in the sand for a long time, is now really switching to USB-C. It always used lightning and it also believes that the use of USB-C may hinder the brand's innovation, but it is now going for it with the iPhone 15, albeit with hanging legs. At least, the device has yet to be officially announced, but there is a good chance that this will be one of the big changes to the iPhone tonight.
USB-C comes with many advantages, because you already have that cable at home for other gadgets, and you can now more easily borrow cables from someone if it turns out that your phone has run out of juice while on the road. But of course you use a cable for more than that. It is not so much the USB-C port that can cause problems: mainly the cable. There is quite a difference between one cable or the other. It is not always clear whether a cable can charge at high speed.
Cable hassle
One cable is not the same as the other and one block is not the same as the other. OPPO and OnePlus are known for their fast charging options, while other brands often charge a little slower. It's something you can't see that easily and that's a shame. Even if you borrow a cable with a block from someone else, you don't actually know what charging speed you can expect and that is quite annoying.
However, USB-C is not only used for charging, although that is the most commonly used function. It is also used to transmit data traffic. It is also often unclear whether the cable supports fast data transfer, for example. The cable mentioned in the iPhone 15 rumors likely has the option to transfer data at 480 megabytes per second. That is not very fast and can be done much faster. We are now in the USB 4 era and that can transmit 40 Gbps of data. Something that has become more and more common over the years.
Bye lightning
Apple may start with a significant backlog when it comes to data transfer when it comes to USB-C and that is a shame: it will be difficult for people to say goodbye to lightning, and if the most ultra-modern USB has not been opted for. -C option, then this technology does not perform nearly as well. However, there is no obligation as to which type of USB-C is used in terms of data transfer speed, so Apple is still adhering to EU rules here. At the same time, the average user will probably not immediately notice that the data transfer is not very fast. We usually no longer use cable for this, but AirDrop or Wifi.
Now we have to wait and see what will happen tonight: it is quite certain that the port will come, but we are especially curious how Apple will handle its announcement. With a sneer at the EU, or will it celebrate the arrival of USB-C a bit? Ultimately, it is better for the environment and that is something that Apple chairman Steve Jobs always found very important. Tonight the Apple event Wonderlust can be seen from 7:00 PM on Apple's YouTube channel.