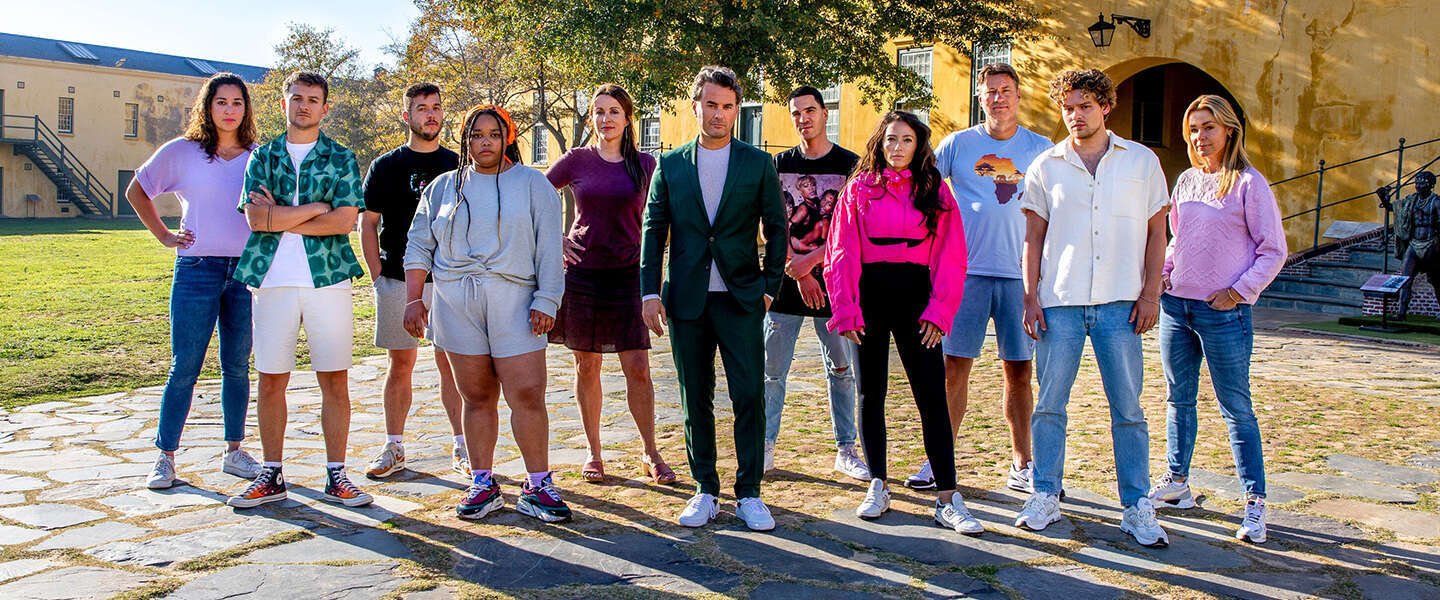 Last week in Wie is de Mol, a candidate De Mol spoke. Or, was he talking to himself? Many people suspect Jurre of being the Mole. In the eighth episode, the number of candidates is still so small that you should be able to remove the Mole. However? First back to the tweets and hints in response to the previous episode, but not too long, because with a safari and laser gaming, episode 8 is probably much more interesting than the three somewhat boring episodes of the weeks before.
Assignment 1: Focus group
In this eighth episode, called Brandpunt, we see who the last dropout is. Soon there will be only three candidates left, one of which is the Mole, one the winner and one the loser. Or well, you're not a loser at all if you manage to make it this far. Anyway, first the first assignment and that's one we've been looking forward to since we knew this season would take place in South Africa: the safari!
First, Soy and Jurre go back to their former bond, which has become a bit non-existent due to some lies from both sides. Jurre doesn't feel safe with Soy yet, but he just wants to do something in terms of treasurer and he needs the actor for that. Jurre reveals to Soy about last week's mole deal that money is a thing. For example, there is something to read on every ticket. Jurre tempts Soy to become the treasurer because he likes to fulfill that mole deal with him.
In Botlierskop, the candidates go on safari for 2 hours, during which they have to take pictures of animals. They can earn envelopes: each contains an exemption for the final. Only the candidate who makes the best series gets the contents of the envelope. And yes, Soy has a lot with photography after his participation in Het Perfecte Plaatje. After a short photography workshop, they go out. Jurre just wants asses. A good choice, because he wins. Thanks to a smart exchange with Soy, he is even directly through to the final. Is de Mol so lucky, or is it just a candidate who went on a trip with a four-leaf clover?
Test
Daniel thinks it's all strange that a test follows after one assignment, but Soy doesn't want to talk about it. He wants to throw in the group that he wants to be treasurer. So spontaneous… Question 15 does scare them though: 'How many opponents will Mole hit during the laser game assignment?' Yep, it's coming.
Assignment 2: Trial by fire
The laser tag assignment involved a lot of drama: the enemies were strong and the candidates all had an agenda in some way. Jurre didn't go very well, but Soy went like a spear again. The candidates ultimately have to puzzle the world together using all kinds of codes. In the end, many compartments of money are opened, thanks to Daniel's good ether discipline. In any case, Soy does not help: he deliberately shoots at Ranomi. In any case, the candidates have opened half of the boxes.
Are we not going to see anyone leave this episode? Nope: everyone is through to episode 9. So stay of execution… Next week it's time for abseiling: exciting!