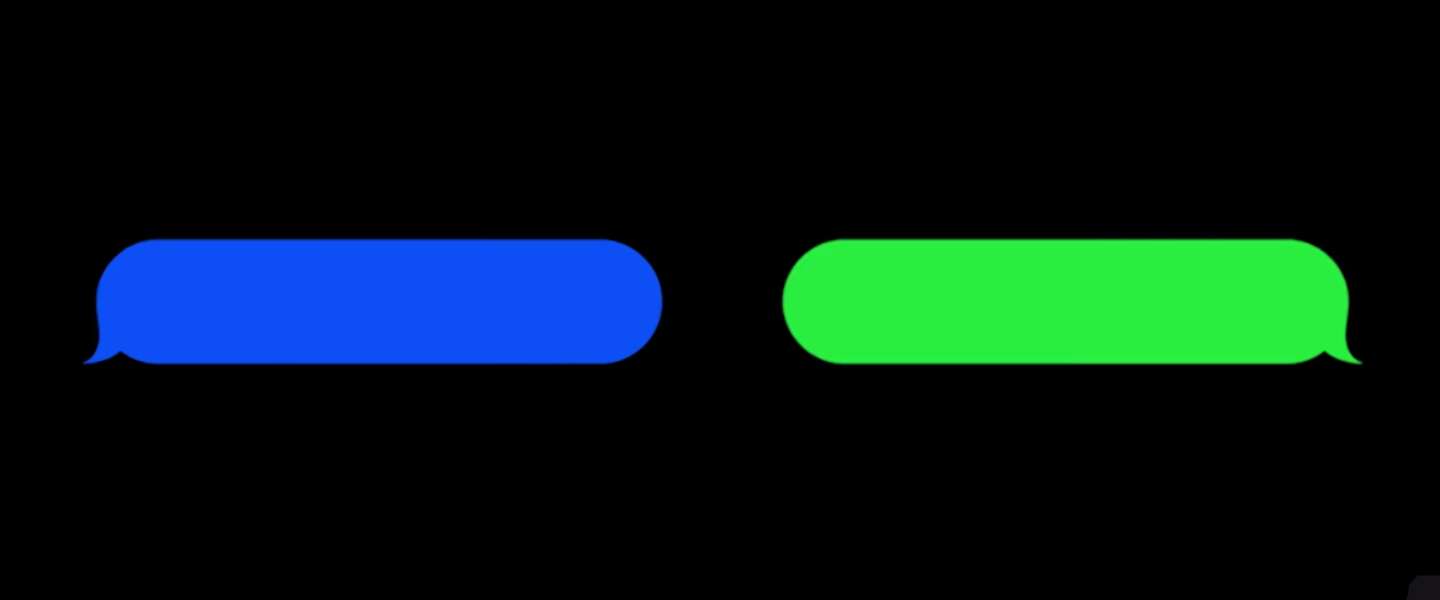 Apple doesn't have 'Messages' like Android. At least: the app is called Messages, but is better known as iMessage. It is an app in which you receive text messages, but with which you can also send messages. These messages are not text messages: they are called iMessage and simply go via the data network, i.e. your internet. In the Netherlands we are not very fanatical about iMessage and that actually applies to the whole of Europe. How did that happen?
Difference iMessage and SMS
It is of course a bit strange: iMessage is an app in which you can receive text messages, but in which you can also send messages over the internet. Apple gives you a choice: when you use the Messages app, you choose whether a message should be sent as an iMessage or text message. An iMessage does not cost any money, while an SMS does cost money (although there are of course many subscriptions that no longer charge for individual SMSs but offer an 'unlimited' bundle).
An iMessage can be a text message, a photo, or a video and you can send it – always encrypted – via WiFi or your mobile data network. You see them in the app as blue speech bubbles. So it is not about the 'normal' mobile network. A text message is: it does not go via the internet, but via the normal mobile network that you also use to make calls. An SMS or MMS can also contain a photo or text, but are not encrypted. You can recognize them by their green speech bubble.
Green speech bubbles for Android messages
However, you also see green speech bubbles in another case, namely when someone does not use an iPhone but an Android. Google is a bit frustrated about this, because it wants Apple to implement RCS (Rich Communication Services). RCS is the successor to SMS/MMS and is intended for sending photos, videos and emojis. However, Apple does not want it, and that is partly why Android replies are displayed as text messages. Google has already launched all kinds of striking campaigns about it, but Apple CEO Tim Cook simply says: "You buy your grandma an iPhone" if you want her speech bubbles to also be blue.
However, Apple may change its policy and opt for RCS: it is now also receiving pressure from Samsung. The young, English brand Nothing has gone one step further and now comes with its own iMessage built into the Nothing phone. In a somewhat wisecracking video (which you can also see here in this article) they state: we hope Tim Cook sees this. The app on Nothing phones is called Nothing Chats, so you should be able to see blue speech bubbles in iMessage. You log in with your Apple ID, which then converts the messages for iMessage via a Ma Mini in a data center. Messages are also encrypted end-to-end. The app is not available yet: it will be released on November 17.
iMessage not popular in the Netherlands
The question, however, is whether that app will be downloaded that much. In Europe we are not such avid iMessage users at all. This is partly because there are relatively many people in Europe with an Android device: the United States is the home country of Apple and therefore there are many people who choose such a device. WhatsApp is much more established in Europe: you use it equally with everyone and you still have the option to send videos, photos, emoji, and so on. Had Apple chosen to make iMessage more attractive to Android users, things might have turned out differently. Now we don't expect people to start using iMessage any time soon, even if Tim Cook decides to implement RCS. In short, we like to see green speech bubbles: but just in good old WhatsApp.