The Ox Horn Campus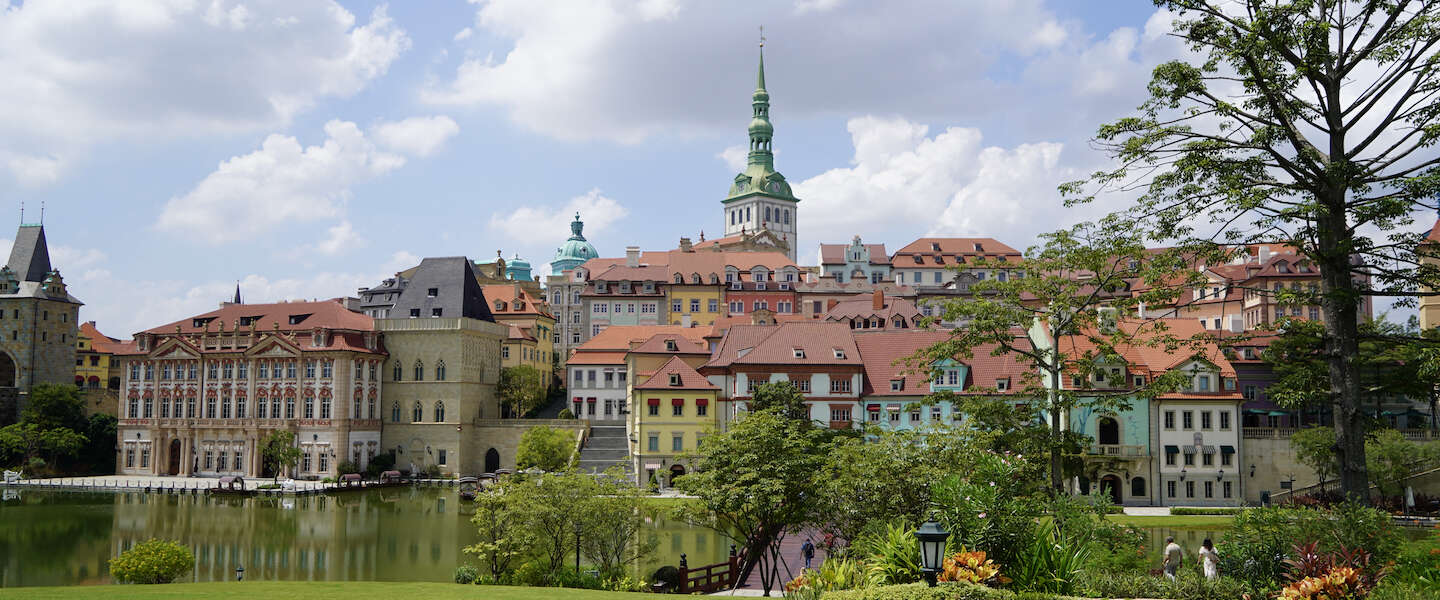 China is known in the West as the country that copies everything and manages to copy it cheaply. And that at prices we can hardly imagine. Anyone who visits websites such as AliExpress can have a say in this. Everything seems much cheaper in China. In reality, it just depends on which direction you look, because many products may actually be more effective and cheaper to produce.
It is an established fact that China's first copies of Western cars were reasonable safety failures. But that chapter seems to be long over. BYD, now the largest producer of electric vehicles, has now made its business cards in the west, just like Nio and Lynk & Co. The Swedish Volvo, a paragon of safety, is also owned by the Chinese Zhejiang Geely Holding. Both in turn own the aforementioned Lynk & Co.
Technology companies such as Oppo and Xiaomi, manufacturers of smartphones, smart devices and other consumer electronics, also supply high-quality products at much more competitive prices.
At the top of the food chain is Huawei

At the very top of the food chain in terms of technology, communications and providers of infrastructure for corporate networks and network solutions is Huawei. The company continues to develop at an unstoppable pace and seems to no longer want to wait for anyone. In particular, the practical use of artificial intelligence (AI) and billions of records of data provide a boost to its already innovative solutions.
Knowledge and the drive for innovation on the Ox Horn Campus

It is essential for Huawei to continue to develop its knowledge and drive for innovation at the highest possible level. You can only achieve this if you also manage to place the training of people in your top 3 business objectives. All this takes place at the Ox Horn campus, Huawei's training and research center in Dongguan, located in the Guangdong province of China.
It is quite a shock when you arrive in Dongguan and find yourself opposite a beautiful Chateau, which seems to have been flown in from the French Loire. It is the start of a visit to Fribourg (Freibourg), Heidelberg and Bruges, among a number of other locations.
Copycats of European cities, recreated in a rare professional manner, at a time when you could not yet have this done by AI. Do not compare it with the Efteling or other tourist attractions. Here you stroll through the streets of existing cities, with greenery, cafes and gondolas from Italy, with a Swiss train track, self-driving vehicles and robots for the maintenance of the parks. You hardly see people there, they seem to be hidden from us, although later in the day we do see the cities come more alive.
We would like to take a look inside, how knowledge is shared and innovation is born. Unfortunately, this remains largely hidden from us. We visit the beautiful library. Breathtakingly beautiful with a collection of more than 100,000 books. It is striking that they are numbered, but are otherwise stored completely randomly. Novels next to science and in random languages.
There has to be a 'why'. You can do without sorting, as long as they are indexed per location. The choice of books is striking to say the least. It's not logical. The beautifully designed dome in the roof is kind of a 'mind fuck': an 'optical illusion' that makes you think from every angle that there is a dome, which is really a large flat window. They are flashes that make you wonder why this was done this way. It does make an impression.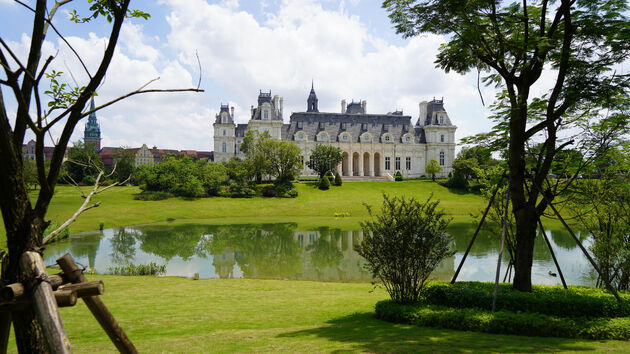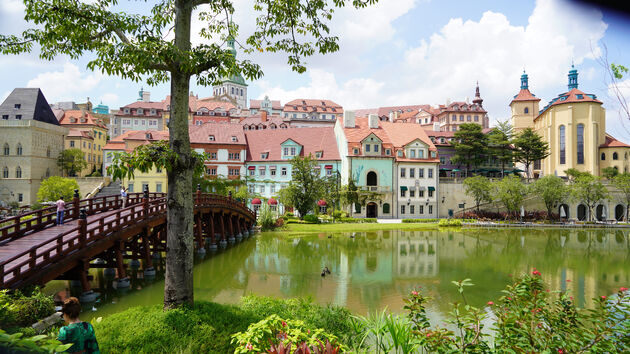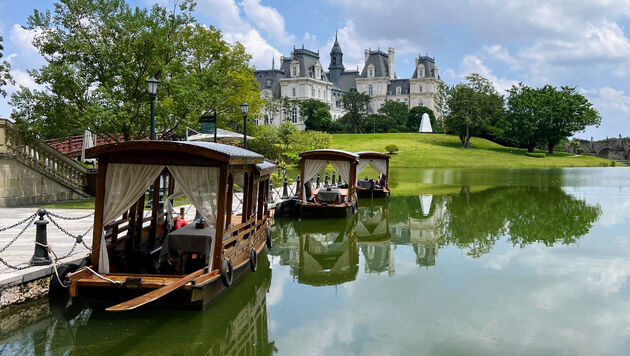 Huawei Ox Horn campus in Dongguan

The story of the Ox Horn campus in Dongguan begins in 1998 with the construction of a 400-hectare campus intended to accommodate as many talented young people as possible. However, in 2003, this campus was converted into the current global headquarters. It wasn't until years later that the idea was presented for the Ox Horn campus in Dongguan.
Not a state-of-art, futuristic building complex but an almost nostalgic Europe that is intended as a kind of college for education and training (both mental and physical) in the field of data, programming and other IT-related skills. A university as a think tank and research centre. A dream place for up-and-coming talent who does not settle for mediocrity, fully focused on the future. And that in a European-looking environment. It must have really been thought through, anyone who thinks it's a joke should not read any further.
The complex was built on the south coast of Songshan Lake in Dongguan and consists of several zones, all modeled after a European city. There will undoubtedly be a reason why these cities have been models. Not chosen at random, but almost certainly for a (historical) reason. A glimpse of Europe, 1.4 million square meters (140 hectares) although it looks larger and connected by a small train which is a replica of the Stadler Rail, the supplier for the Jungfrau railway in Switzerland. The railway line has a length of 7.8 kilometers and is the main means of transport on campus. Somewhere near Heidelberg Castle we also come across some 'pods', fully self-driving taxi buses. There are also green bicycles without a plug, although these do not appear to be used.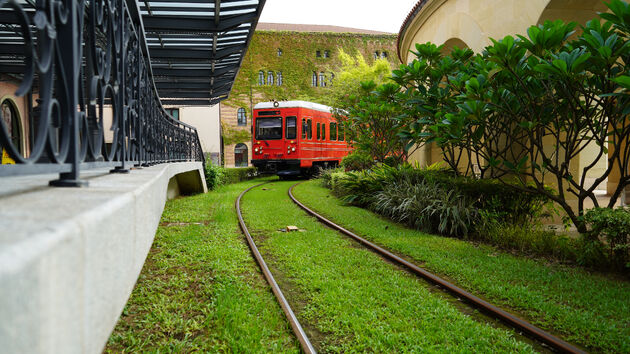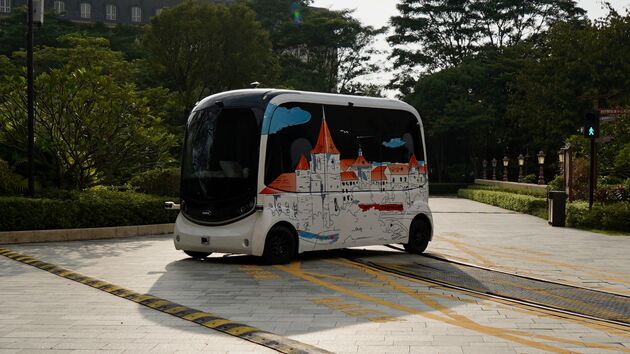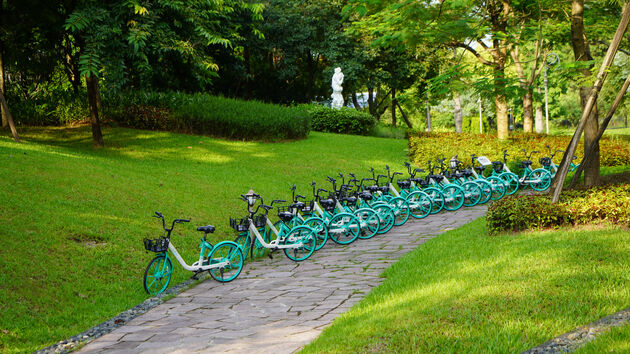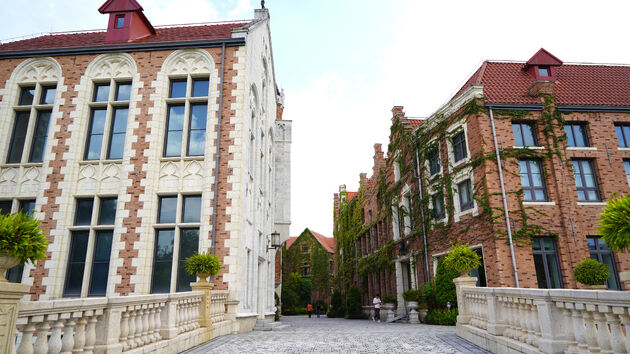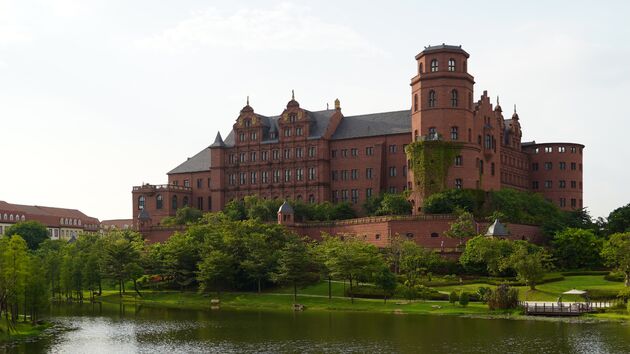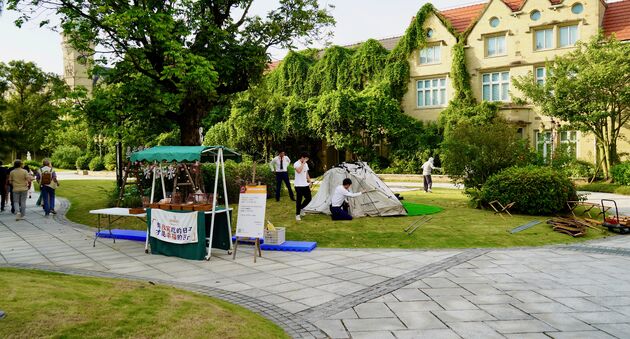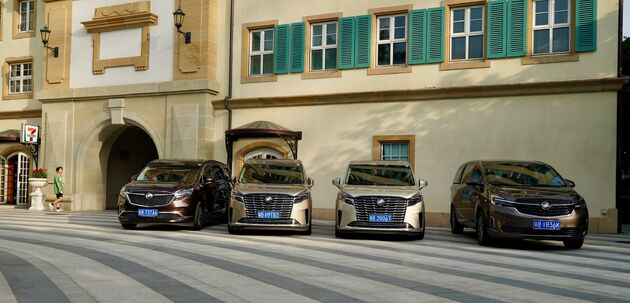 Creating a balance with an overarching goal

You really have to pinch yourself when you walk through this apparent reality. It seems that the architects and creators of the Ox Horn campus wanted to create a kind of Western false reality as a counterweight to the world of high-tech. Creating a balance with undoubtedly an overriding goal. You constantly wonder, even when you make a stopover at a grand café at a French-looking station. But maybe we shouldn't think about it too much and someone has squashed the idea and shouted: 'Let's give it a European look, just because we can damn well do it!'
You will only understand that Huawei invests a fortune in training talent when you see that 105,000 people, more than 50% of all employees, are involved in research and development (R&D). To maintain this level, you must continue to invest heavily in recruiting talent. You may be surprised by the form, but not by the effectiveness given the lead that Huawei is building in the world of technology, AI and communications.
While we wonder what to do with a copy of Bruges, the Mate 60 smartphone is being introduced elsewhere in China, which is Huawei's answer to the iPhone 15. The device supports 5G networks and satellite telephony and has a Kirin 9000 processor that is fully 'made in China'. A necessity because the West is not allowed to supply this processor technology to China for political reasons.
5.5G is a term we better remember

Here in China you look with amazement at the speed at which Huawei seems to innovate, with amazement at the culture in which this happens, but also with amazement and respect because technologically the Huawei high-speed train, a stark contrast to the Jungfrau train, thunders along in the top gear. In that respect, the West is at a turning point: will you go along with this, as Huawei's deputy chairman and CFO Sabrina Meng put it, or can you continue to afford to ride this train, powered by an extremely exclusive 5.5G network technology (Huawei only) to pass up?