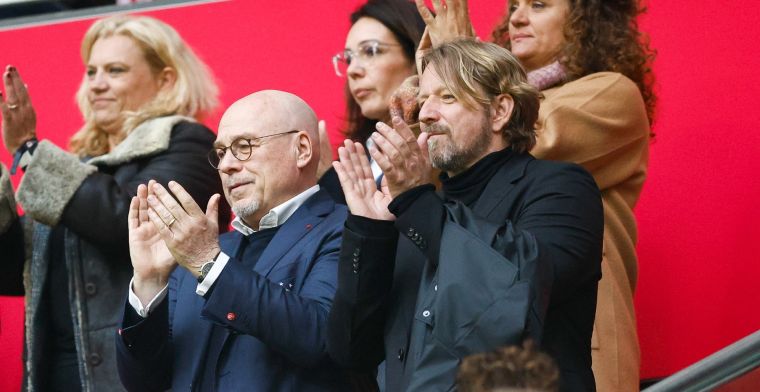 Sven Mislintat is not officially in office yet, but Ronald Waterreus knows enough: the German is unsuitable as technical director of Ajax. The former goalkeeper goes into it with a straight leg in his column for De Limburger.
Waterreus calls Mislintat 'a man with the appearance of a retired ski instructor'. He will set out the technical lines in Amsterdam and is busy behind the scenes with the composition of the Ajax selection. 'Would club director Edwin van der Sar not tolerate a heavyweight in this position, perhaps?', Waterreus wonders.
'It is to gloat. The club that always prides itself on its original, super-unique football DNA from Amsterdam has brought in a completely unknown German without a really noteworthy resume.'
One of the decisions that Mislintat will have to make in the short term is the future of John Heitinga. The clubman would like to continue as head coach, but after the lost cup final and uncertain battle for second place in the Eredivisie, that is by no means certain.
However, Water Giant has also heard that Heitinga has been named his number one by Mislintat. 'He decides during his first day at work, probably between two Van Dobben croquettes, that the coach, who is currently performing poorly in sport, gets a second chance. I'd reconsider that decision if I were him.'
A club in decline needs a coach of fame. Not a dilettante, like Heitinga, who has lost almost all major matches with the selection that was praised by friend and foe prior to this season,' concludes the seven-time Orange international.
NEW! Unibet welcome bonus increased to €50 in Free Bets!