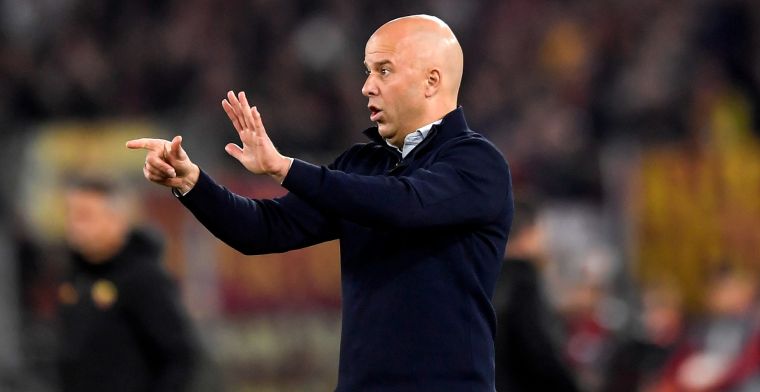 Ronald Waterreus lashes out at AS Roma coach José Mourinho, who made accusations towards Arne Slot after the match against Feyenoord. The former goalkeeper praises the attitude of the 44-year-old trainer.
"You should look more at AS Roma, instead of Napoli and Manchester City," Mourinho shouted to Slot, among others. It was embarrassing, Mourinho's behaviour. Disrespectful to Slot too. And, most of all, proof that being successful doesn't necessarily make you a nicer person', writes Waterreus in his column for De Limburger. "This Portuguese version of Johnny Flodder may have won just about everything as a trainer, but all things considered, at the age of 60 he is still that kid in the schoolyard who persistently wants to prove that he can spit further than his classmates."
'Which holds his own thanks to his big mouth. But who, when someone from his class throws a party, never gets an invitation. Simply because everyone thinks he's crazy', says Waterreus, who emphasizes that Slot also has downsides. 'The fact is that he is mannered and obliging. That he understands the art of speaking in full sentences. And that he shows many similarities with the average, amiable Dutchman: happily married, two children, a Bello dog and an Opel Astra in the driveway.'
Waterreus thinks that Slot is ready for the step towards a top competition. 'With his imperturbability he mainly showed that he is not to be messed with. A condition to succeed in the Premier League, Bundesliga or Serie A.'
Deposit & claim up to 5x €10 Free Bets on JACKS.NL!