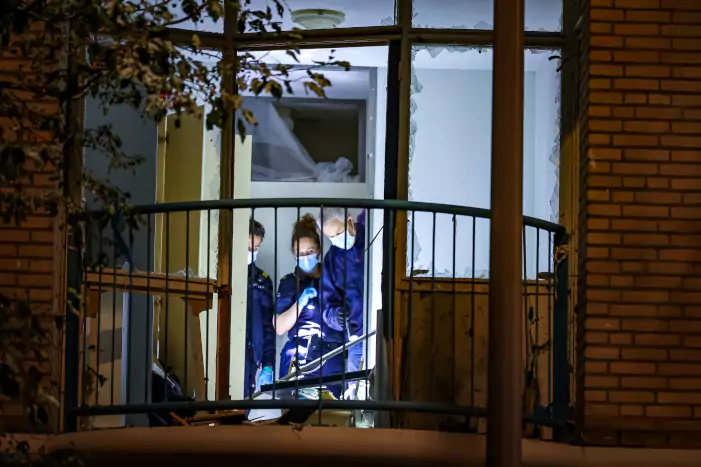 29-year-old Soufiane B., who was wanted for the fatal stabbing in Morocco, has been arrested in Rotterdam. Earlier it appeared in the media that the man in hiding had fled to the Netherlands.
The fatal stabbing incident in Morocco took place at the end of July. This was followed by further escalations in the Netherlands. Twice in recent weeks there have been explosions at a house on Rembrandtstraat in North Rotterdam. The explosions were probably related to the fatal stabbing.
In the night of August 3 to 4, an explosive went off at a house on Rembrandtstraat in Rotterdam (Photo). Two men, a 23-year-old man from Spijkenisse and a 24-year-old man of no fixed abode, were arrested for this. These suspects are still in custody.
On the night of September 4 to 5, the same house was again the target of an explosion. Again no one was injured. No arrests have yet been made in connection with this explosion.