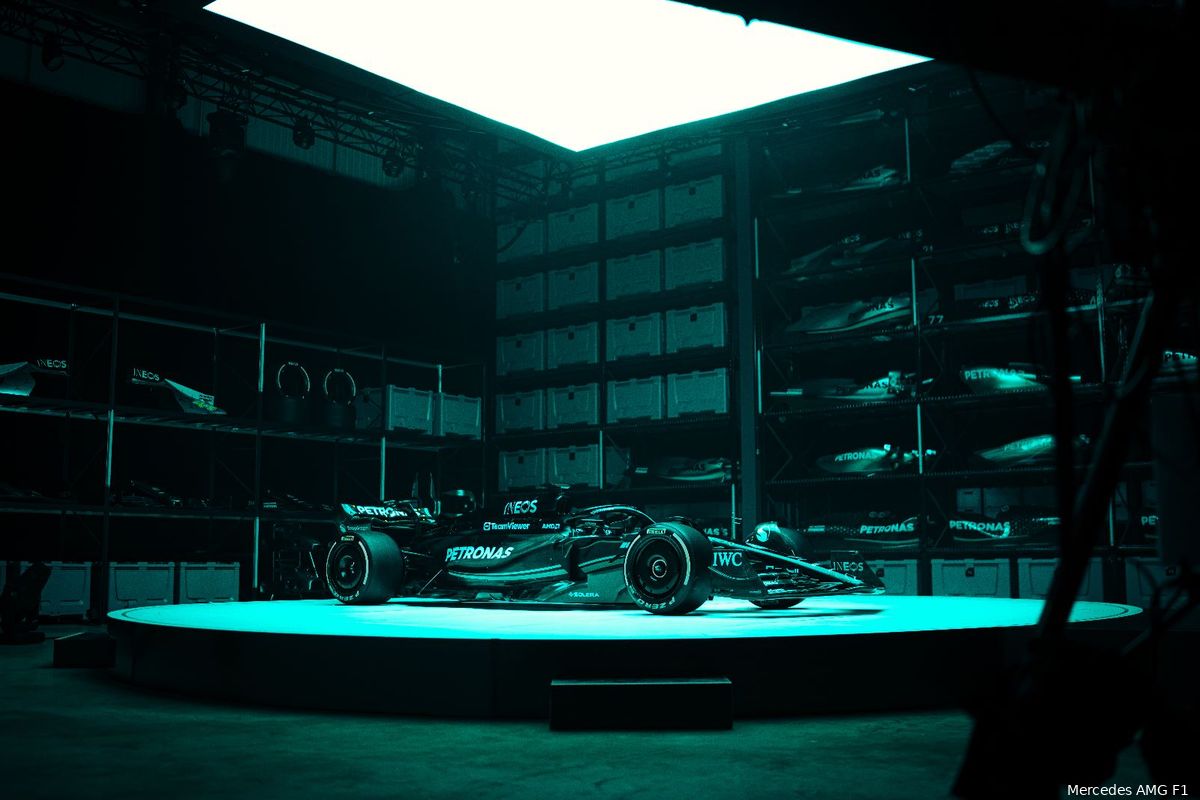 Mercedes is not a team that copies others, Lewis Hamilton told The Race, in response to the design of the new Mercedes car presented in the morning of February 15. With this car they intend to fight for the world title again. The W14 looks similar to its predecessor, but seems to have had all kinds of adjustments.
Mercedes' new car is a follow-up to last season's unique design, where they presented narrower sidepods than the other Formula 1 teams. Despite the fact that the car performed less than wanted, according to technical director Mike Elliott, it was not necessary to 'rebuild everything'.
"Nothing wrong with the design of the W14," says Hamilton
The W14 therefore features the same unique design of the sidepods, but with the caveat that some things can still be adjusted through upgrades. According to Mercedes driver Hamilton, there is nothing wrong with the design of the W14: "We (Mercedes, ed.) Have always been a creative and innovative team," the Briton notes. "I don't believe we are a team that others have ever copied," he adds.
Many of the cars presented this year resemble the 2022 Red Bull, according to the seven-time world champion. "Except the Ferrari maybe. Last year our car also looked fast, but unfortunately it wasn't," says Hamilton, who looks ahead to the new season. "The W14 looks the same, but that's because some elements are difficult to adjust," he explains.
Hamilton has cautious expectations: 'Hopefully we can close the gap'
The Mercedes driver expresses his confidence in the car and his team. "The engineers' and designers' job is to come up with solutions, and I'm confident they know what they're doing," says the Briton. According to him, it is still difficult to say how things will go with the car: 'I don't have a crystal ball, you never know what will happen. All you can do is prepare yourself and work on the problem if there is one.'
After the mediocre season in 2022, the 38-year-old is 'cautious' with his expectations. Together with teammate George Russell, he maintains the same mindset: "This year we go into the season thinking we may not be the fastest on the field, but that won't stop us," Hamilton announced. "Hopefully this year we will be closer to the front runners and we can close the gap."