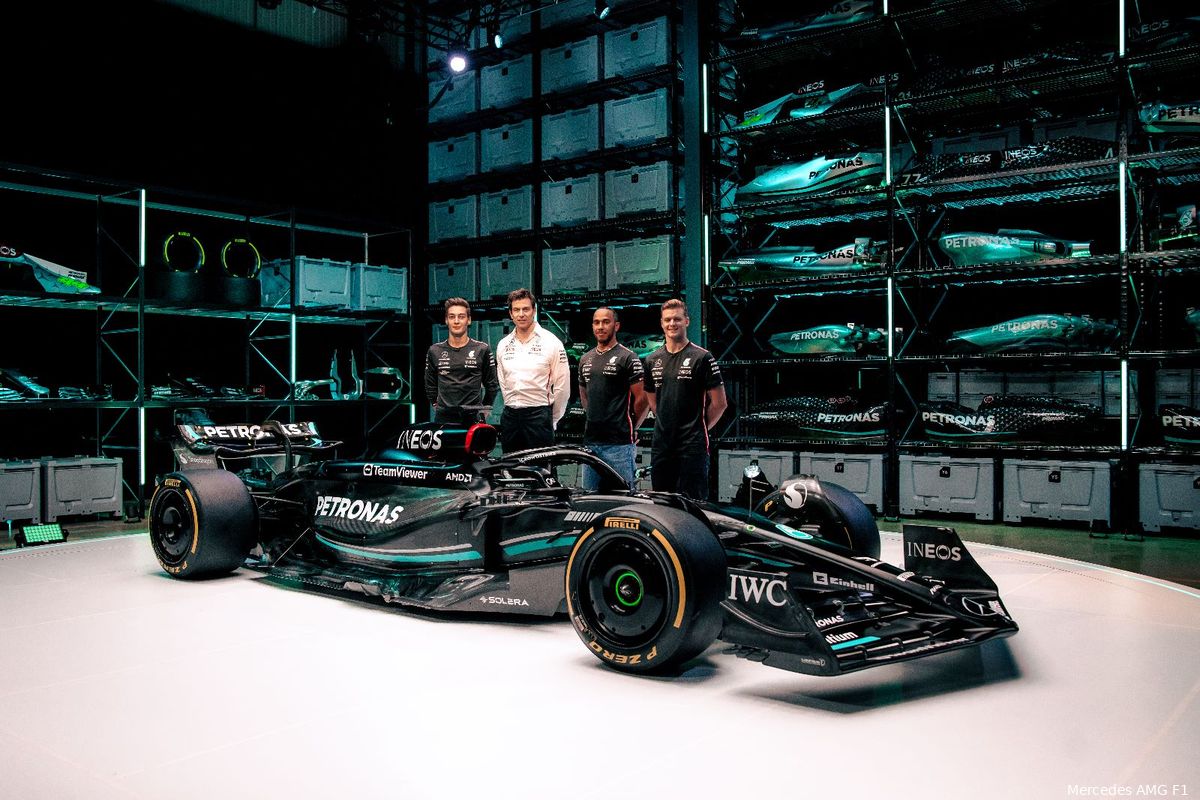 Mercedes plans to change the unique concept of sidepods with the future upgrades, Crash.net writes. According to team boss Toto Wolff, Mercedes plans to adapt the signature design of the sidepods to the new car. The W14 was presented on February 15, which also announced that the car will be black this year, instead of the classic silver.
In 2022, Mercedes launched the design for the first time in which the sidepods mounted on the car are very small. It's a unique approach, as most other Formula 1 teams approach it in a different way. Still, Mercedes initially sticks to this design, with Wolff also firmly saying that their zeropods had nothing to do with the car's poor performance in the 2022 season.
Wolff: 'W14 is the car we will race and test with'
According to the Mercedes team boss, it is important to be brutal in the Formula 1 world. "I am proud of the solutions we found for last year's car," says the Austrian, who indicates that the presented W14 will receive many adjustments. "The narrow sidepods have been kept initially, but there will be some upgrades soon that will also change that design," Wolff added.
Mercedes does not intend to present a whole new car at the winter tests in Bahrain. "We don't think the sidepod design is a fundamental part of the performance of the car," said Wolff, who is clear about the car that will be sent to the track in Bahrain. "The launch-spec W14 is the car we're going to test and race."
The 2023 season will be different for Mercedes than in 2022, the team boss believes. Drivers Lewis Hamilton and George Russell will now get a car that has been tinkered with a lot. "Last year we learned a hard lesson," the Austrian admits. "We've now looked closely at problems and added upgrades." How the car will really perform will only become clear at the winter tests in Bahrain, which are scheduled for next week.