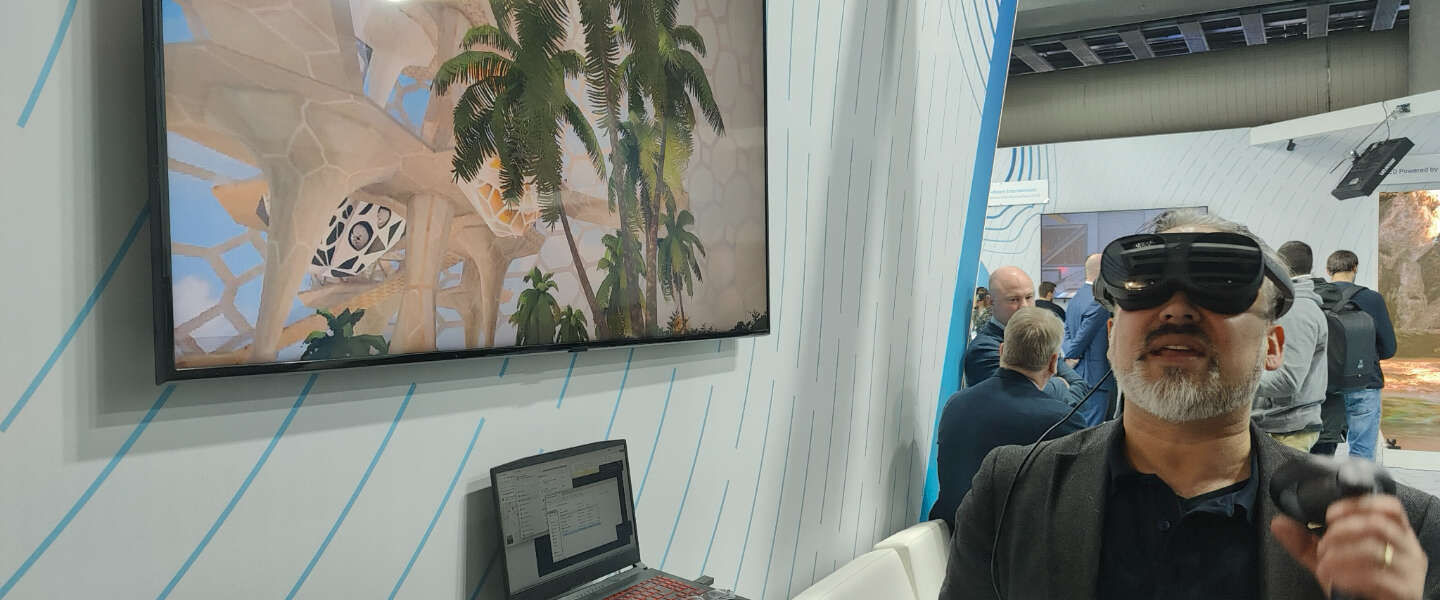 At Mobile World Congress this year there was a lot of attention for the consumer when it came to smartphones, but otherwise the fair was mainly about B2B: business to business. But among all those company stands, there was a striking stand where all people were rowing with VR glasses on: the HTC stand. HTC was once mainly known for phones, but it is now known for its Vive VR glasses. And that can be used, among other things, to enter Viverse, the metaverse of the brand. And that looks quite impressive.
HTC Vive
You can hear all kinds of things about HTC's metaverse, but it's a bit different when you get a demo of it, because then you see with your own eyes how well it works and what it looks like. At the fair, HTC presented the Viverse that it can tailor to a company's needs. For example, Vodafone can apply all kinds of effects with the red company color. That is important, because Viverse for companies really serves as a virtual variant of the business premises.
So you can walk around and bump into people in the hallway, or go to the presentation room and have people listen to you (and mute so that your presentation isn't disrupted). In this case you are an avatar and the same applies to your colleagues. The avatars don't look that bad at all. It's more Sims level than Second Life level. You can easily recognize each other when someone else is walking around and drink coffee virtually. And, playing games is also possible.
Viverse
However, Viverse is more than just a place for businesses to go. After all, it is a metaverse: it consists of all kinds of worlds within worlds. For example, there is an open version of Viverse where people can build their own metaverse. If you have Vive VR glasses, you can enter all kinds of worlds created by others. There is a kind of cute dog world, but also a very dark world and in all those worlds you can gain all kinds of experiences.
And yes, that all looks good. Is it really the future already? Maybe not, but it's a good crossing into the future. Certainly the Viverse for companies is clearly a solution that originated during corona and now continues to work very well with hybrid working. Precisely because everyone is in VR, including the people who are physically in the office, everyone is equal, instead of a group sitting in the office talking and you having to make an effort at home to participate in the video conference.
And yes, to be fair, using an avatar is always nice: if you're still struggling with your bed haircut, if you're not in the mood to work at all, you can hide all that behind your avatar and that's really nice. Especially in a world where not only the world looks good, but also the avatars.