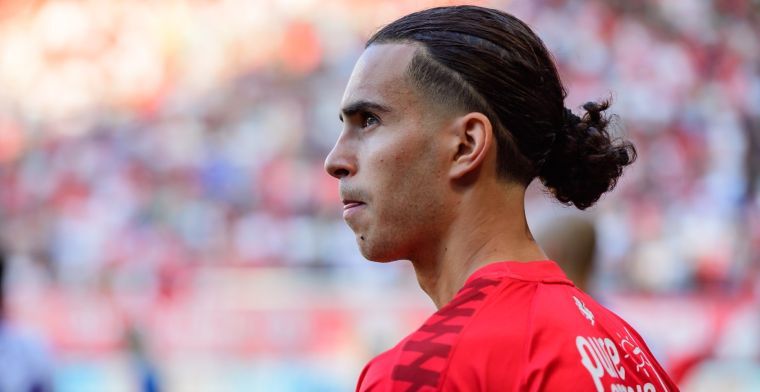 There seems to be a good chance that Ramiz Zerrouki will still make the switch from FC Twente to Feyenoord. Football International reporter Martijn Krabbendam expects the 24-year-old inspector to settle in Rotterdam next summer.
Feyenoord already made frantic attempts last year and last winter to attract Zerrouki, but failed to reach an agreement with FC Twente. However, technical director Jan Streuer of the Tukkers recently admitted that a departure from the Algerian international can no longer be avoided.
According to Krabbendam, Feyenoord is still one of the rivals on the coast. "I also think he will come. Feyenoord actually announced the last time they came, in the winter, that they would come back again. That they could expect to make an offer again. That boy has not remained so calm for nothing. I think he knew that himself," says the club watcher in the Dick Voormekaar Podcast Extra.
"Twente naturally hopes that clubs from France, England or Germany will offer more, but in the end Zerrouki decides for himself where he goes. He has also spoken with Arne Slot. Then you know," Krabbendam jokes. to conclude in a serious tone: "I think he will go to Feyenoord."
Feyenoord previously registered Thomas van den Belt for next season. In addition, Slot can have Mats Wieffer, Quinten Timber and now Orkun Kökcü centrally in midfield. Krabbendam assumes that the captain will leave. "Feyenoord already has a plan on how they want to organize that again."

Deposit & claim up to 5x €10 Free Bets on JACKS.NL!