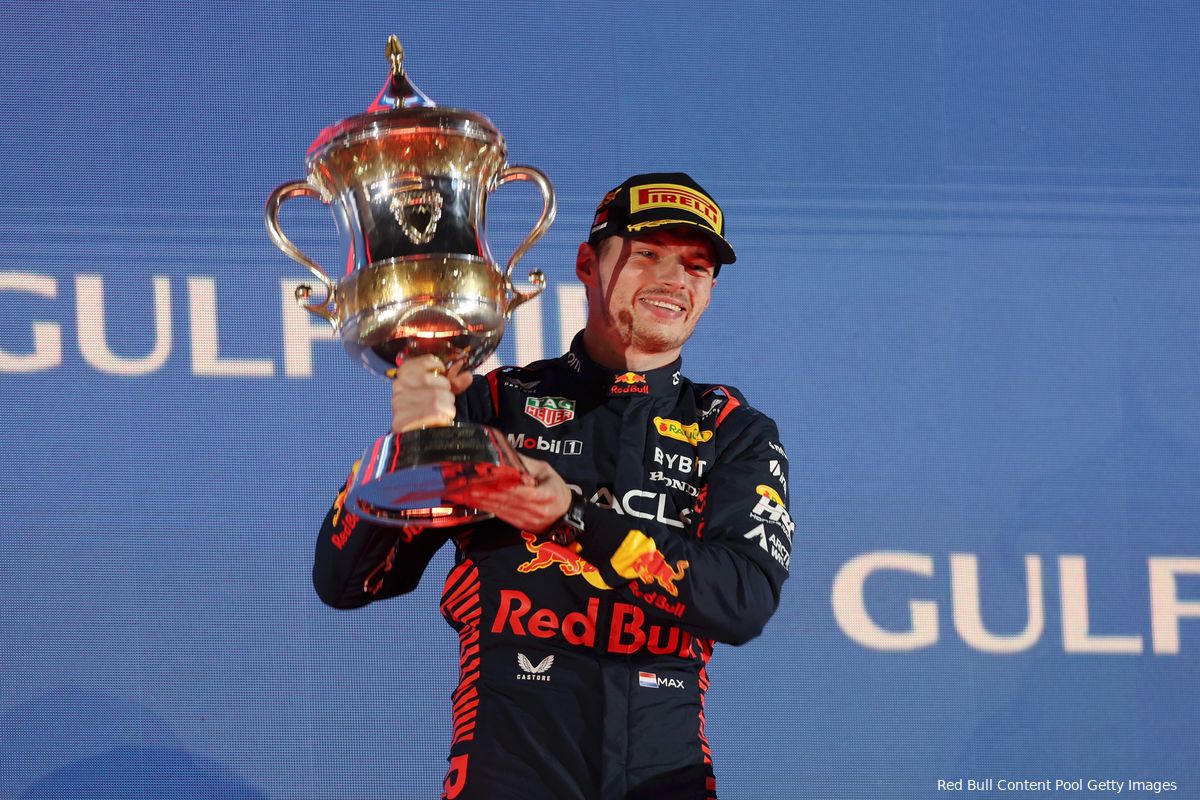 Jo Ramírez, former team coordinator at McLaren, sees that Max Verstappen has taken on the role of Ayrton Senna in modern Formula 1. Ramírez therefore expects the Red Bull Racing driver to have a dominant year, after the team also won the Grand Prix of Bahrain with force majeure. Still, the 81-year-old Mexican puts his hopes in Aston Martin and Fernando Alonso. With the right development path, Ramírez sees Alonso as a challenger for the world title.
Mercedes has thrown in the towel after the opening race. The Bahrain Grand Prix therefore seems to be a harbinger for the rest of the season. "If they don't have technical problems or accidents, then yes," Ramírez told AS.com. "They're in another universe and now there's a circuit coming up where they're going to fly. Their supremacy is going to leave us speechless. Moreover, the battle between Max and Checo (Sergio Pérez, ed.) will benefit them even more.'
According to Ramírez, it is therefore a good idea to bet money on Verstappen's next world title. That's the safest choice. That guy is very good. He has taken on the role of Ayrton Senna in modern Formula 1 and with that car, that team and Adrian Newey he is almost unstoppable." Pérez may be the only competitor of the two-time world champion, but according to his compatriot, the Mexican will pose little threat to Verstappen. "Checo is also very good but he lacks the killer instinct that Max has."
Alonso drives better than ever before
During the Bahrain Grand Prix, Alonso was in last place on the podium. Ramírez therefore hopes that Aston Martin will continue to develop to give the Spaniard a chance at the title. "If Aston Martin stays on this path and Alonso keeps it up for another two or three years, he can achieve it. Alonso is at a wonderful age. When Alain Prost retired he was 41 years old and at his peak. I stood close to him and I could see it. The same thing happens with Alonso. He drives better than ever before," said the Mexican.
Sign up for F1Maximum's Telegram push now!