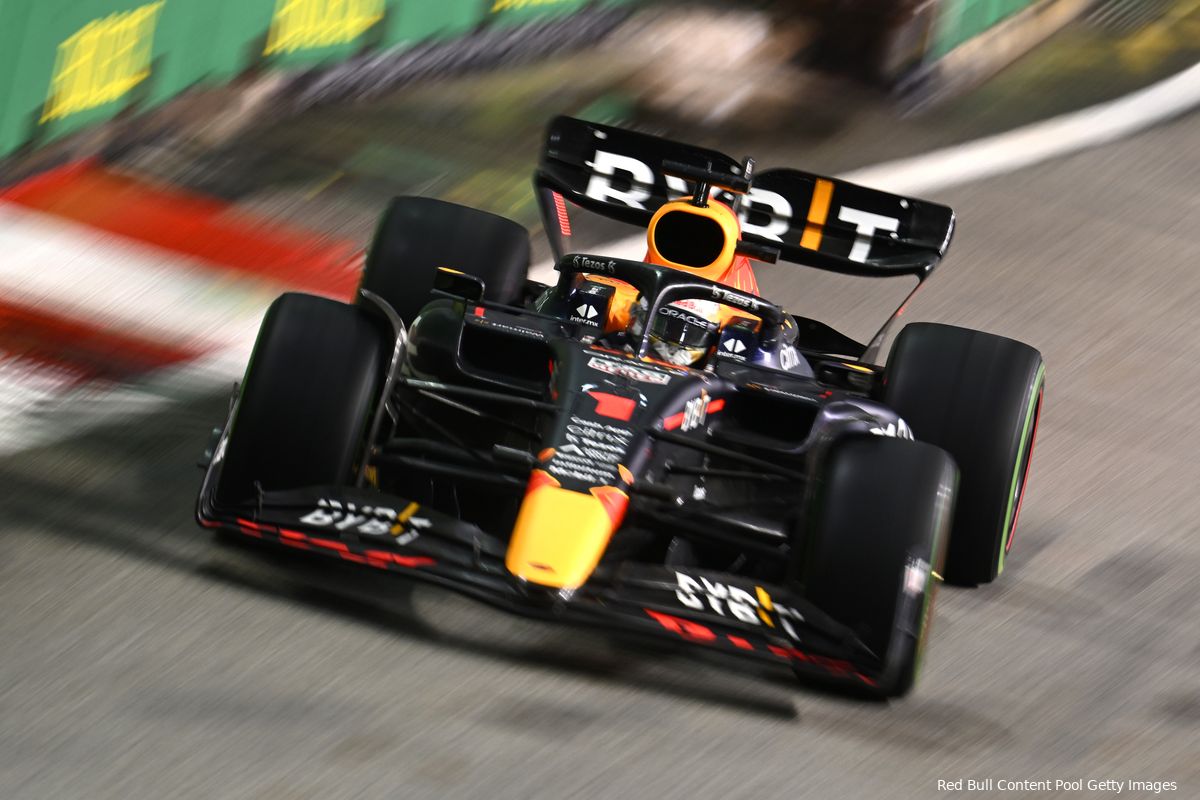 Several drivers, including world champion Max Verstappen, are hoping the FIA ​​will make a last-minute rule change to ensure a more entertaining Grand Prix on Sunday. The circuit in Singapore has a slightly different configuration this season, with a winding section being replaced by an extra straight section: ideal for an extra DRS zone.
According to Alfa Romeo driver Valtteri Bottas, the subject will be discussed with the FIA ​​during the drivers' briefing on Friday. According to Motorsport.com, the Finn indicated that he is happy with the changed layout: 'It's better this way, but does it really make a difference when overtaking? I do not think so. It remains a circuit where overtaking is difficult. Most drivers expected that we would get an extra DRS zone. I'm sure that will be a point of discussion.
Verstappen thinks that extra DRS zone would be good
In the press conference, Verstappen also announced that he would prefer to see a fourth DRS zone. Initially, his opinion was asked about the changes in the circuit. "It will probably put less strain on the tires, but I also hope it will help with the racing." That depends on whether we get a DRS zone there or not.' The Dutchman is therefore not the only one who hopes for an extra DRS zone.
Alpine driver Esteban Ocon mainly thinks that the FIA ​​abandoned the fourth DRS zone because they were a bit conservative. 'We are all pushing to get that extra DRS zone. The FIA ​​is concerned about safety in that gentle left turn (turn fifteen, ed.). I think, and so do the other drivers, that this will not be a problem. We are now pushing to try it out at least in the first free practice, to see how it feels," said the Frenchman. "If that's okay, maybe we can keep it. There is no real reason why we couldn't keep that DRS zone.'
'In the simulator there was a big bump in that left turn, and that could be the reason why we don't have the DRS zone there, but I don't think there is that bump at all. I think something went wrong with the scans. If we really want to play it safe, we can also place the DRS zone after that kink. We drive there in fifth gear, so the effect in terms of drag comes after that kink, so we can also have the DRS zone after that kink.'