Former Formula 1 driver Timo Glock believes that Max Verstappen and Red Bull Racing are among the absolute top in the history of the sport. The German compared three-time champion Verstappen with his own compatriot, Michael Schumacher, and looked ahead to the spectacle in Las Vegas that is just around the corner.
Verstappen has already won seventeen races this season and has more than 500 points, more than twice as many as teammate Sergio Pérez. "The championship would be very interesting if Max did not participate," says Glock in an interview with LuckyBlock. 'That's how it is at the moment though, and the other teams have to step up their game to put pressure on Max. It would be great to see a serious fight again."
Verstappen opens the hunt for Schumacher
"There is no doubt that Max is one of the best drivers," Glock says when asked. 'The question is how good his package will be in the future. Max is strong enough to be one of the best ever based on statistics, and he is still young enough to take every possible record. This has been one of the most impressive seasons ever. Just look at how he dominated and how he didn't make any mistakes. He's very impressive.'
Verstappen can equal Sebastian Vettel's 53 victories in Las Vegas, after which the Limburger can chase Michael Schumacher, who has won 91 times. However, if Verstappen remains just as dominant in the next two years, this is possible as early as the end of 2025. 'It is difficult to say who would win between Verstappen and Schumacher. I try not to compare drivers from different generations," Glock initially keeps quiet.
The text continues below the image.
The German then explains what makes the two greats so good. 'Michael (Schumacher, ed.) was the absolute top in his own time, just like Max is now. I would say they are equal in terms of talent, so in that sense they are quite comparable. Michael dominated the sport, and Max does so now, and they both know how to stay motivated all year long. They are so focused on the smallest details! Who would win would vary from day to day, but I think they are equals."
Red Bull currently has the complete picture
"Red Bull has now had two dominant periods," says Glock about Verstappen's employer. 'If we take into account how new Red Bull still is in Formula 1, you can say that they are perhaps the best team ever. It depends on whether they can keep it all together, because that's the real tricky task. They have to keep their people happy despite the budget ceiling. We do hear that some people are leaving. We still have to see if Red Bull can keep this up, but they have dominated the last three years. They are among the absolute top in terms of strategy and pit stops, and when I look at the last two decades, Red Bull is the most impressive team."
The text continues below the image.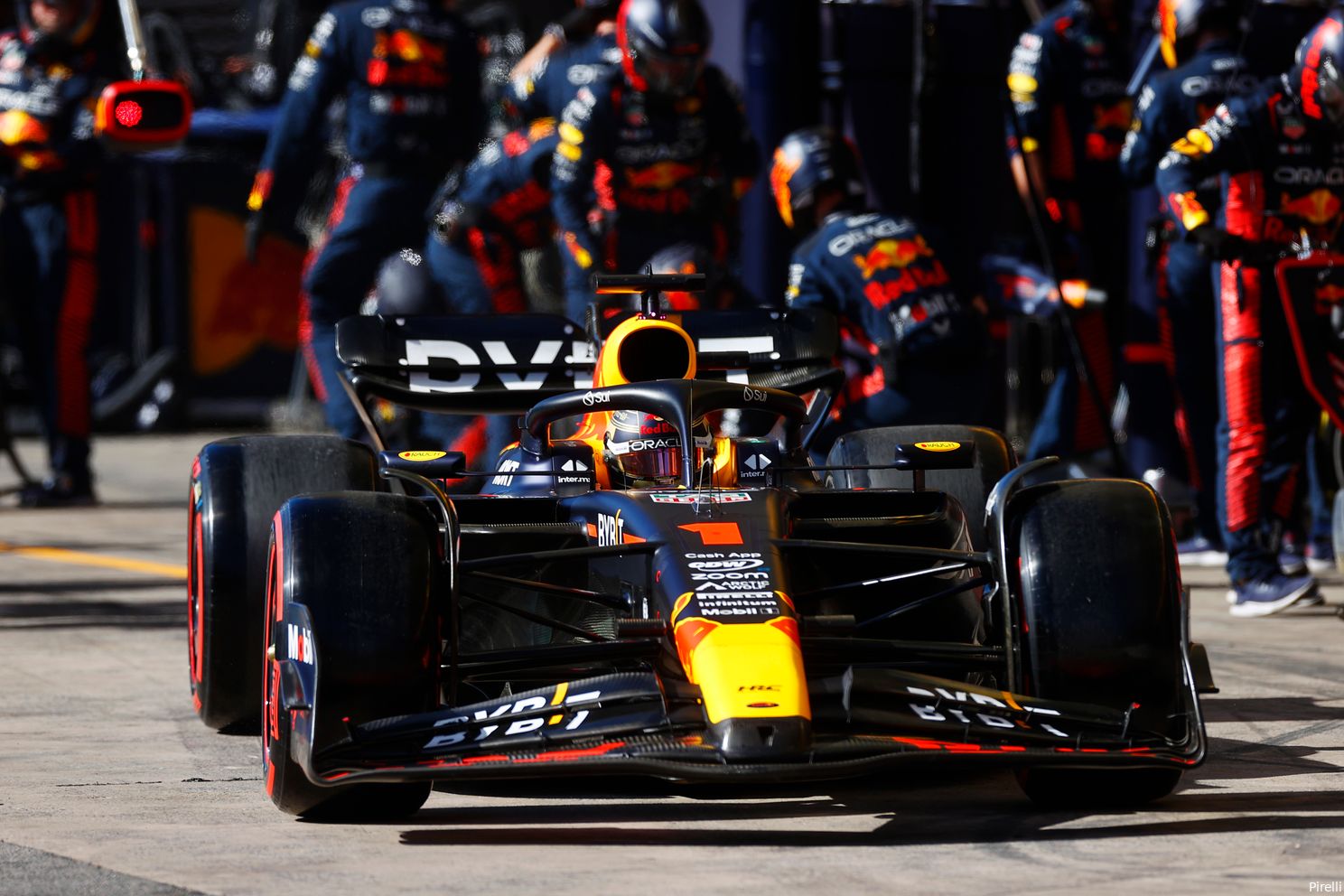 Shivering in Vegas
Finally, the former driver of Toyota, among others, looks ahead to the upcoming race. 'Las Vegas is going to be very interesting. The track configuration intrigues me, and it will be fascinating to see what the conditions are like. The temperature and climate can vary greatly in Las Vegas. I read a quote from Lando (Norris, ed.), in which he said that they try different gloves before the race, because they fear they will get cold hands, and that is something that a Formula 1 driver cannot have," he said. the German. "I think there will be a lot of variables that could shake up the race."