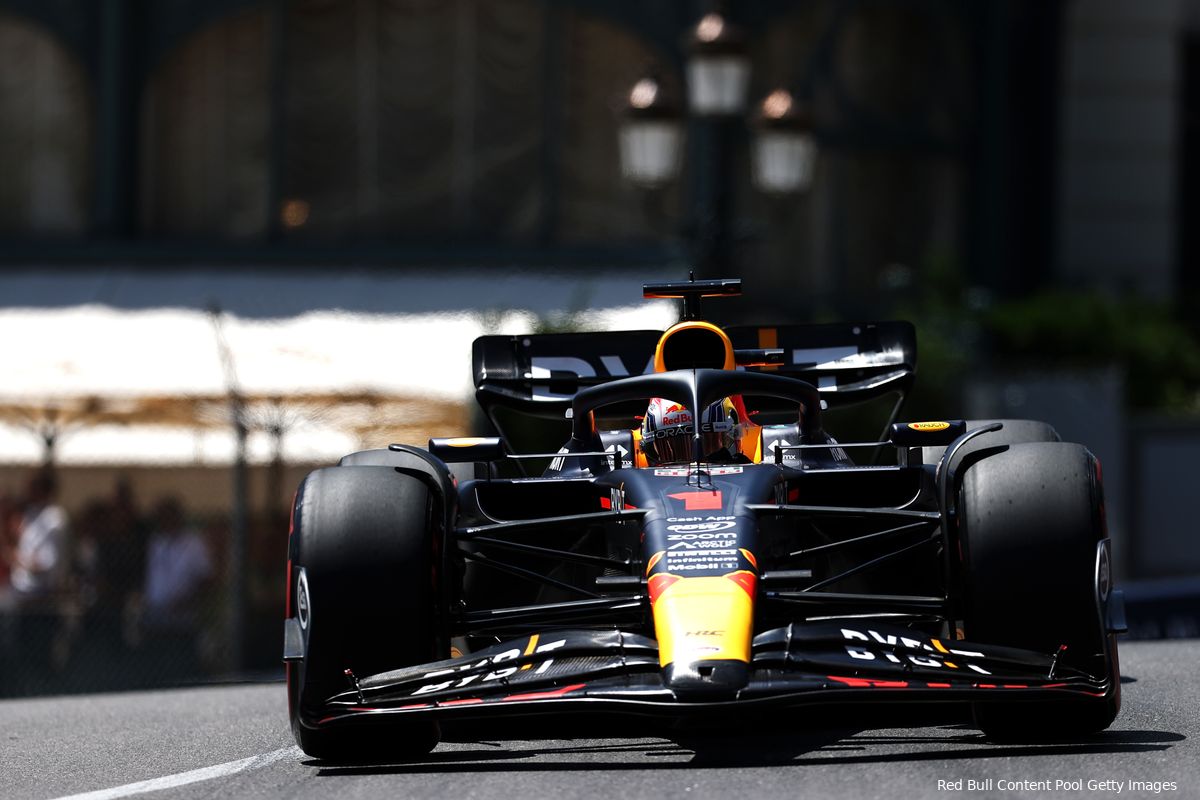 Jolyon Palmer is deeply impressed by the last sector that Max Verstappen managed to squeeze out during the Monaco Grand Prix. The Brit saw how the two-time world champion was still more than two tenths short of Fernando Alonso after the first two sectors, but with the best sector ever driven in Monaco in Palmer's eyes, he managed to take pole position and take it away from Aston Martin.
Palmer states in his analysis that the closer you get to the walls, the faster you go. You simply make the track wider, so you can take more speed with you. "And that's exactly what Max does," the Briton explains on Formula1.com. 'So beautiful, and with so much dedication in this last sector. I have to say, this is the best sector I've ever seen in Monaco, maybe even the best in a Formula 1 qualifying, it's that good."
Palmer saw how Alonso drove like a beast, as the Spaniard himself described it, but that Verstappen drove on the edge in that last sector. "Look how Verstappen is against the wall here," the analyst shows, while showing the differences between Alonso and the Dutchman, who comes from Tabac, on screen. "Front right is right against the wall, and Fernando is close to it, but there's a little difference there between the two. And this is how it goes everywhere, "says Palmer, who then shows a number of more examples, with the same surprise at how close Verstappen is to the wall.
Still, Palmer saw a miniscule mistake in the last sector of the Dutchman. "Here's the little mistake he makes," says the Briton as he shows the image of Verstappen hitting the wall on the straight to start-finish. "He hits the wall there on the exit (of the last corner, ed.), which was a bit unnecessary, and probably cost him a little bit more," said the analyst, who saw that the two-time world champion did not exactly hit the wall. hard enough to be really bothered by it.
Verstappen breaks Aston Martin hearts
"The rest is just really breathtaking, which is how you have to do one last sector. It deserved pole position. I've never seen anything like it, and I've seen quite a few great pole laps. It's fair to say he let it down a bit in the first two sectors, but it was certainly the best sector I've seen on this track," concluded Palmer, who saw the Aston Martin hearts broken. became.