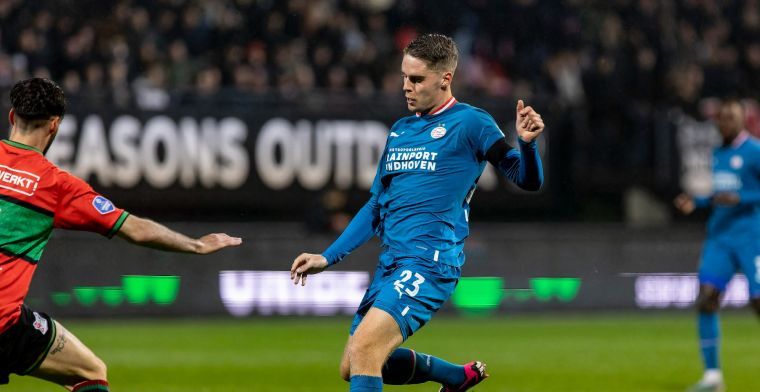 Joey Veerman really hated it when he ended up on the bench at PSV after the winter break. The 24-year-old playmaker briefly considered making a transfer, he says in De Telegraaf.
"It took some getting used to sitting on the bench for a number of matches after the winter break. I had not experienced that for a long time at PSV and neither at my previous clubs. A day after the match you had training for the substitutes. Beforehand I thought 'I'm done with it', but then I went onto the field and I managed to give it full throttle. I kept that up," Veerman said in the newspaper.
Nevertheless, the Volendammer admits that a departure was briefly on his mind. "I cannot deny that there has indeed been contact between clubs and my agent. You get that when you sit on the bench, while the window is still open. Everyone sees that and people talk about it. You are grumpy and you wants everything at that moment." In retrospect, he is happy that he stayed with PSV. "It was not really the idea to leave again, but because of the disappointment, it did cross my mind for a while."
The fact that he sometimes still receives criticism from the outside doesn't bother him much. "As long as my numbers only go up, I'm happy. Then people can say what they want. My statistics are improving when you talk about opportunities created, but also in terms of the number of ball conquests. I'm also very fit and you can see that in the number of kilometers run, in which I have the most of everyone in every race, somewhere between 12 and 13 kilometers."
Play €10 and get €50 in Free Bets at Jack's!