Job van Uitert had already put himself on the map through his achievements in endurance racing, but during the WEC test in Bahrain he definitely left his calling card with the top teams. The Brabander finished third in the European Le Mans Championship, drove a strong 24 Hours of Le Mans despite mechanical problems, and also impressed during the WEC rookie test in the Hypercar. In conversation with F1Maximaal, the 25-year-old looks back on an impressive, educational year.
Not long after Van Uitert celebrated his P3 in Portimão, he was back on the plane to Bahrain, where he was allowed to challenge the other rookies in Vanwall's Hypercar. The Austrian-German racing stable completed its first season in the Hypercar class of the World Endurance Champion (WEC) in 2023 and was curious about the Brabander. Van Uitert was immediately enthusiastic to participate in the rookie test. "I have been welcomed with open arms by Vanwall and ByKolles," says the 25-year-old.
'It was super interesting to see how things work in the Hypercar. It is a team that has a long way to go in terms of performance. In addition, you go from five engineers to twenty engineers on a car," explains Van Uitert, who mainly raced in LMP2 prior to his test in Bahrain. 'A Hypercar team has a completely different mindset, those people are not only there to adjust the car's settings, but also to test new parts. You have more freedom, so developing such a car involves much more than the LMP2.'
Text continues below the photo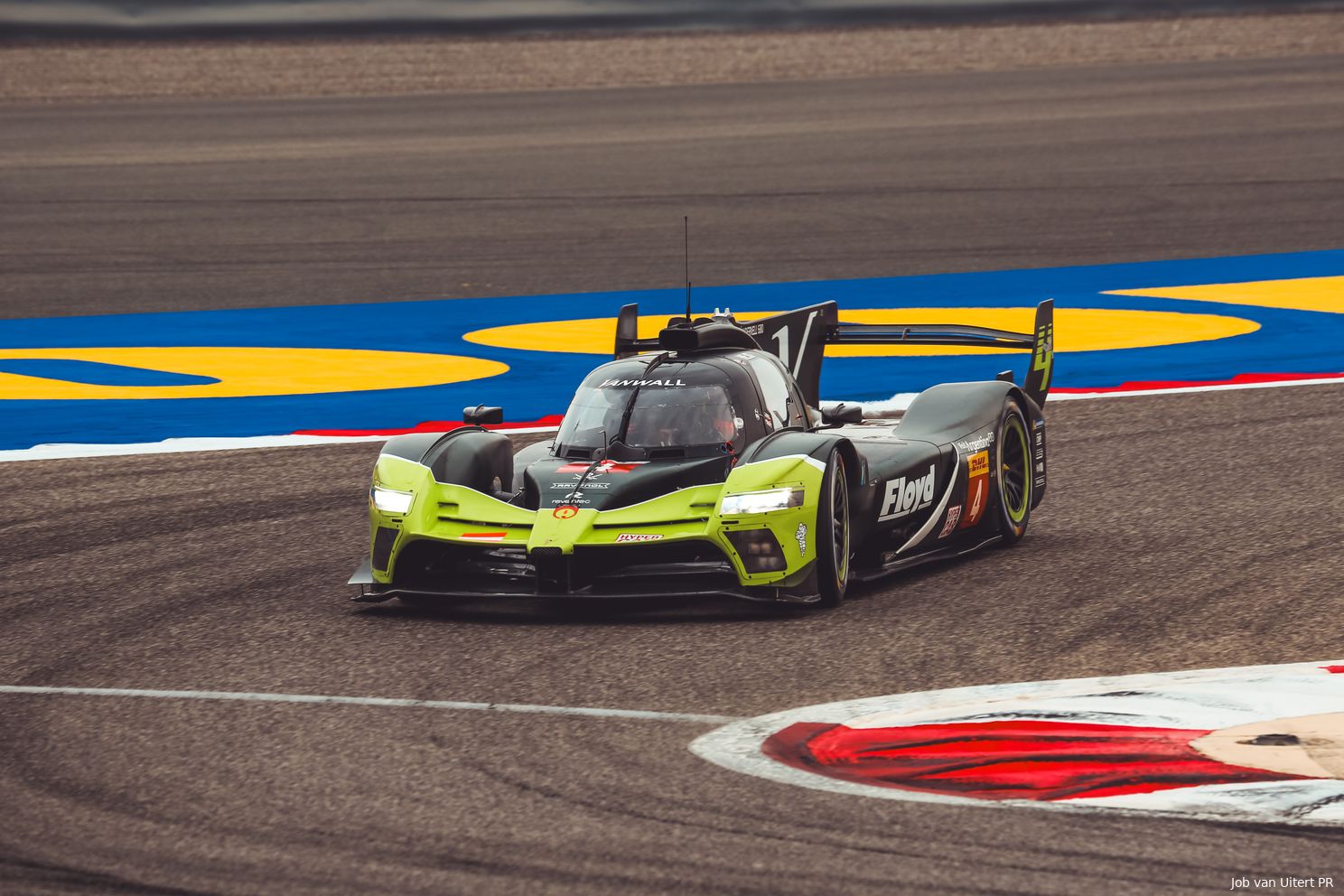 Although the Hypercar is slightly heavier, has more power, and has less downforce, Van Uitert had no problems getting the car straight. 'It depends on how such a Hypercar works. Ferrari, Peugeot, Toyota, Cadillac and Porsche have added a hybrid system. That is a bit more complex', explains the Dongener. 'ByKolles has a naturally aspirated engine, also a Gibson, so the procedures are the same as with the LMP2. So there was nothing very difficult about that. The LMP2 does have a bit more downforce than a Hypercar," explains Van Uitert, who immediately provides some technical information.
Very pleased with Van Uitert: 'I was very positive about the team'
Naturally, the Brabander grabbed such a WEC test with both hands. Does it also mean that new doors have now been opened? "That's still early," he answers. 'Of course they first want to see what I can do and what I am like as a person. I personally have a very positive idea of ​​the impression I left behind. Of course you never know what they actually think of you, but I was very happy with my driving and working with the team. We were up to speed straight away, and at the end of the day we were less than a tenth clear of one of the Peugeots. That is a step forward for ByKolles and something we have not seen before this year.'
The ByKolles Hypercar has approximately eighty hp less power than the top teams such as Ferrari, Porsche, and Toyota. Van Uitert explains that the engines may deliver 520 kilowatts this year, but Vanwall's engine only delivers 470. 'That is already about 1.5 seconds per lap of engine performance that we are short of the rest of the cars. . But it is certainly a team with potential. So to be so close to the Peugeots is very good. The rest of the final weekend in the FIA ​​WEC the team was slower compared to the other teams.' Van Uitert also points out that the top teams have a much larger budget to prepare everything, and that smaller teams such as Vanwall do not have so much.
Text continues below the photo
The team can actually be called a bit of an underdog, since they have come so close to Peugeot. Van Uitert has often had the feeling that his team was the underdog, including during his ELMS season in 2022 and 2023. In 2022 the French team finished second, and 2023 ended with a P3. 'I definitely think we didn't have the biggest budgets in the field, and also a very young driver line-up. In terms of pure pace, people may expect it, but if you don't have that experience, you will miss out on details during the season. Then we can really be happy with that third place in the end," says Van Uitert.
Diamonds are made under pressure: Van Uitert flourishes under difficult circumstances
Panis Racing finished four of the six race weekends on the podium. Only in Paul Ricard and in Aragon did the French racing team narrowly miss the podium. In any case, Van Uitert learned a lot from those two race weekends, especially from the night race in Spain. "It was an interesting weekend, there was only one training session at night, and it was very hot that weekend, 42 degrees, so all tests were irrelevant," says Van Uitert. 'At the end of the race the track there becomes so different. But I like it when things get harder. The darker it is, the more difficult it is on the track, then I feel like I am better," says the Dongener.
In any case, it was an exciting race in which Panis Racing was in the lead for a while, but the other teams had to make a pit stop later and therefore had to fill up less fuel towards the final phase. 'It shows that Aragón is a track where just driving laps is not very interesting, but when you have such a race in the dark and then the GTs and the inexperience of people in the ELMS who are not used to If you race in the dark, you will have a very exciting race.'
Text continues below the photo.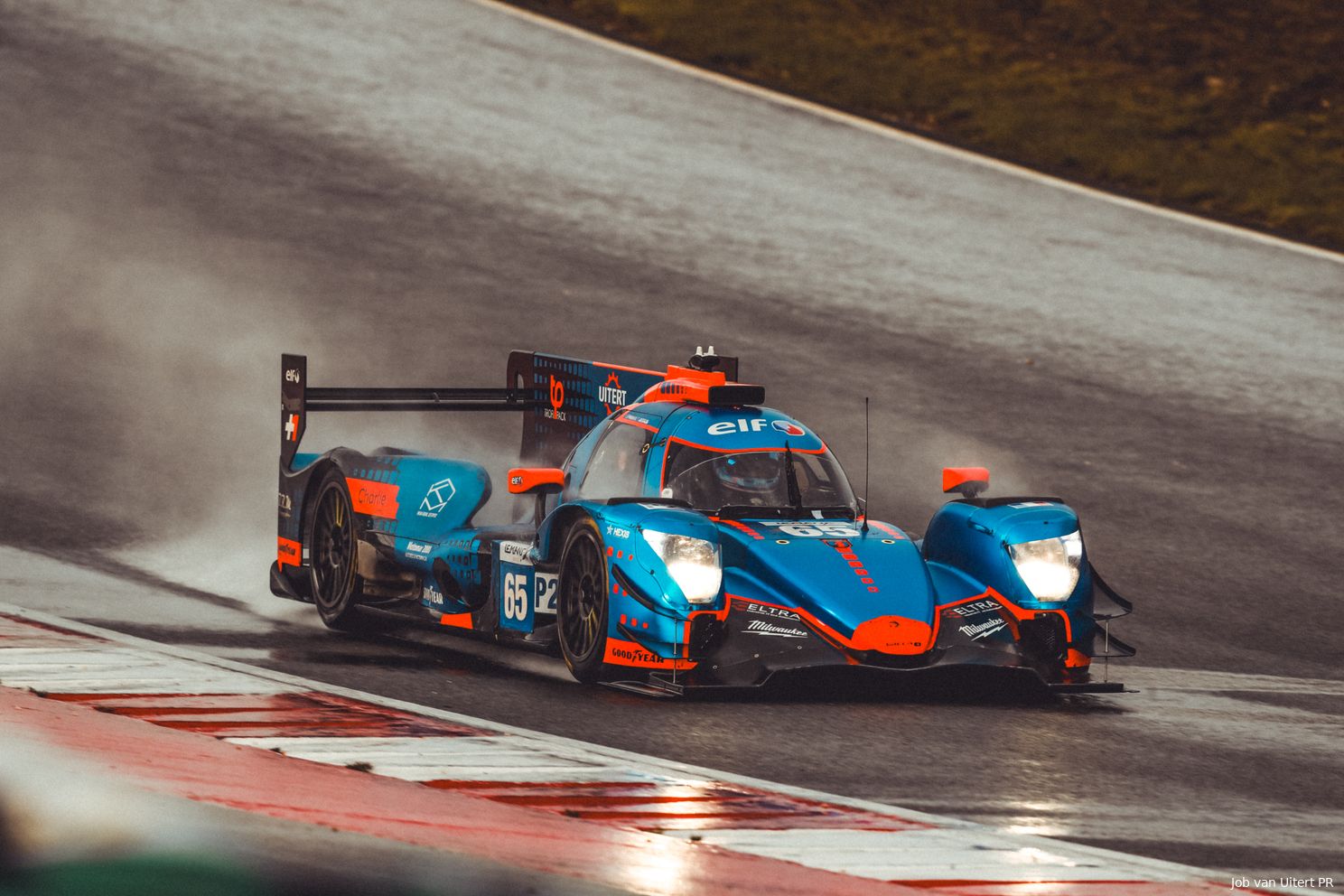 Van Uitert shared the car with fellow countryman Tijmen van der Helm and Manuel Maldonado in 2023 and was able to guide his team through. Van der Helm already had experience in endurance racing, but Maldonado could use Van Uitert's tips and tricks. "It was a very special year for me," says the Brabander about his role as leader at Panis. 'While I was expected to pull the team forward, I led well and had to ensure that the heads remained in the same direction. And that paid off in Portimão with two nice podium places (P3 in the race and P3 in the championship, ed.)," said the 25-year-old.
Are discussions being held with top teams? 'Only!'
There was also a party in Spa, which Van Uitert considers his home race. In the penultimate weekend of the season, Van Uitert and his colleagues finished second. 'In Spa you of course have all your friends and family with you. It was nice to be able to celebrate a podium with them again," says the Brabander, who is audibly reminiscing. 'However, we didn't expect it after the first corner, where we were last and a lap behind. To then drive back to second place shows that you should never give up," says Van Uitert.
The 25-year-old concluded the ELMS season at the end of October. However, the paperwork for 2024 is not yet on the table. "Nothing is certain at the moment," says the Panis leader, who indicates that it is still a bit early to talk about contracts. "ELMS won't start again until April, so there's no rush," he explains. "But it certainly looks that way," he continues, referring to a sixth season in the ELMS. 'I am also looking at the GTs, to be active in that as well. And also to compete somewhere in the Fanatec GT World Challenge, then it would be complete, an ELMS season and a GT3 program.'
Van Uitert tells casually that he is in discussions with five teams for a seat, but he cannot reveal which teams they are. Are there any top teams? 'Only!' the Brabander laughs, but he does not have a big preference. 'I believe that you can achieve a good result with any team. You just have to work hard with them. As a driver you have a lot of influence on this. It's not just about getting in and winning, I don't believe in that. In that respect, I would like to stay at Panis to continue building on what we have started, but the picture has to be right there too," Van Uitert concludes.