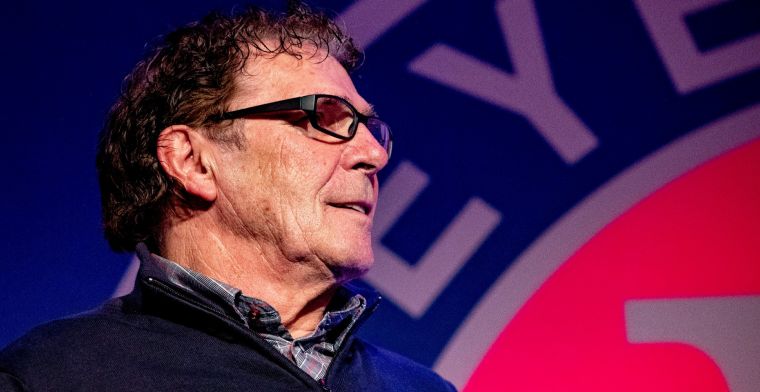 Willem van Hanegem is not reassured: Feyenoord did not play a good match against SC Cambuur (0-3) in his eyes and can make the chest wet for AS Roma. The Europa League return in Italy will be a very tough one, according to De Kromme.
"I found Feyenoord in Leeuwarden a lot less good than many other people, I noticed," Van Hanegem explains in his column for the Algemeen Dagblad. 'Cambuur has already resigned itself to relegation, hasn't it? Only 0-1 at halftime and needing an own goal from Mac-Intosch after the break to really be sure of the win, that's just not good enough for the leader.'
Feyenoord 'may demand more of itself', says Van Hanegem. He is slightly concerned. "For Thursday's game in Rome, I am also less optimistic than many supporters. I thought AS Roma made a strong impression in De Kuip. The way they went into the duels, so intense, that was really convincing. And the substitutions certainly didn't weaken the team.'
'Feyenoord will really have to deliver a top performance to reach the semi-finals,' said De Kromme, who hopes that unlike the 1-0 in De Kuip, Oussama Idrissi, Alireza Jahanbakhsh and Santiago Gimenez will now be involved. But: 'Why then suddenly in much more difficult circumstances? Although I must also say: Trauner and Hancko, what a great duo they are.'

Play €10 and get €50 in Free Bets at Jacks.nl!