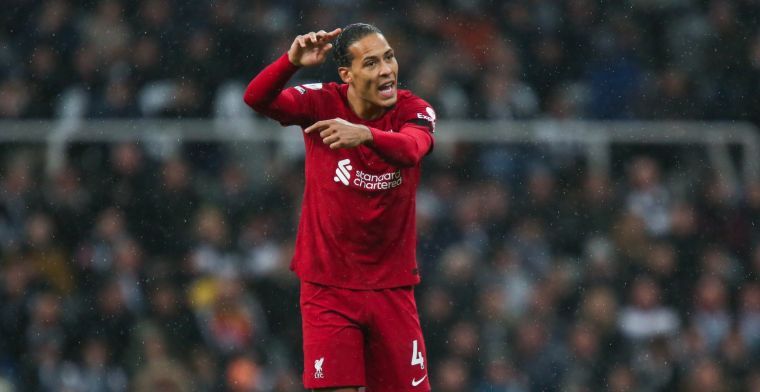 The punishment against Real Madrid in the eighth finals of the Champions League hits Liverpool hard. Club icon Jamie Carragher cracks hard nuts about manager Jürgen Klopp's team, including Virgil van Dijk.
Liverpool took a quick 2-0 lead at their own Anfield, but then things went completely wrong. Real Madrid ran out to a 2-5 win. "It was absolutely nonsense that Liverpool were back after the last two games," he refers to CBS Sports about the victories over Everton and Newcastle United. "They played against an Everton who had one of his worst performances in a derby. And Newcastle created chances with ten men, if they had had eleven players they would have come back to 2-2. I'm convinced of that."
The former top defender mainly focuses on the defense of The Reds. "Liverpool have been a mess defensively all season. These defenders, who we've heard about for four years are some of the best players in the world, can't handle it because for six years they've had a six-piece in front of them who are harder and smarter worked than any other team in the world. Now that that's not the case, they're falling apart completely. The midfield no longer has the energy and the forwards put less pressure. Darwin Núñez and Cody Gakpo are new, they certainly don't have the cohesion of Roberto Firmino and Sadio Mane."
𝐁𝐄𝐍𝐙𝐄𝐌𝐀! 🫡
Real Madrid comes out of the dressing room very strong and – with the help of Joe Gomez – also makes it 2-4! 🙌#ZiggoSport #UCL #LIVRMA pic.twitter.com/waWTa6CMWg

— Ziggo Sport Football (@ZS_Voetbal) February 21, 2023
Van Dijk in particular gets a blow from the pan. "What makes me laugh is that Virgil van Dijk said a few months ago that I wouldn't play in this back four…I think I would take his place at the moment. And Joe Gomez…People say that we need new midfielders, that's right, but I think Liverpool need defenders too. If they're exposed, it turns out they can't defend."
Carragher sees that something needs to change. "As a Liverpool fan I love this manager and this team, they have meant so much to this club, it hurts to say something negative. But Liverpool are eighth in the Premier League and have just finished 2-5 in the Champions League. It's not acceptable what we're seeing this season. We're looking for excuses, but it's far from good enough."
A 𝐚𝐟𝐬𝐭𝐫𝐚𝐟𝐟𝐢𝐧𝐠 for Liverpool at Anfield! 🫣
Karim Benzema makes it 2-5 (! ) 👀#ZiggoSport #UCL #LIVRMA pic.twitter.com/uyh9D2uIP3

— Ziggo Sport Football (@ZS_Voetbal) February 21, 2023
Grab 50x your investment when Ajax settles with Union Berlin!