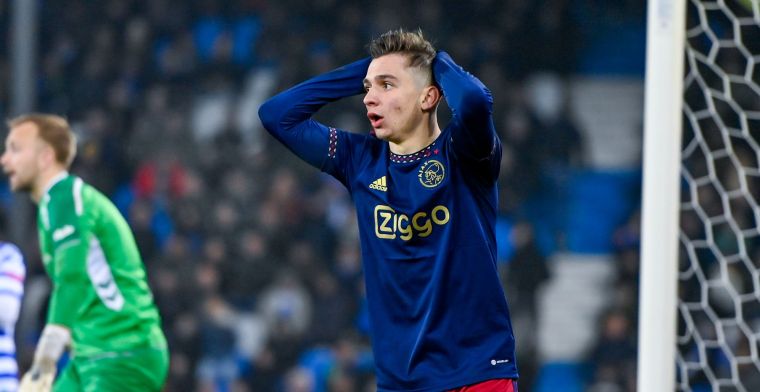 Ajax was not wise to bring in Francisco Conceição for five million euros, says Andy van der Meijde. The former Orange international thinks that Ajax could have attracted the Portuguese for much less money, while the team from Amsterdam also had plenty of options in the youth, according to him.
At the table at Veronica Offside, people talk about Milos Malenović. The agent was hired as an advisor by Ajax last summer, so that he would have brought players to the club on his own initiative. Malenović reportedly made good money from this, while some of his purchases have not been properly scouted. "It goes like that, in that world," Van der Meijde begins.
"Malenović had the authority to bring players to Ajax, so he says, for example: we will get that Conceição. He played in FC Porto's second team and you might be able to pick it up for five or six tons. But he cost seven million (in reality five million euros, ed.) While at Ajax in the youth you just have Van Axel Dongen. Ten Hag also just brought him in, in the first. But then you get Conceicao. "
Van der Meijde thinks that especially Malenović himself has benefited from his deals. "I think Malenović just said to the other agent: listen, we're going to bring him to Ajax and you give me half of the transfer. That's how it goes in that world. That's not normal, but it happens."
Play €10 and receive 4 x €10 Free Bet at Unibet!