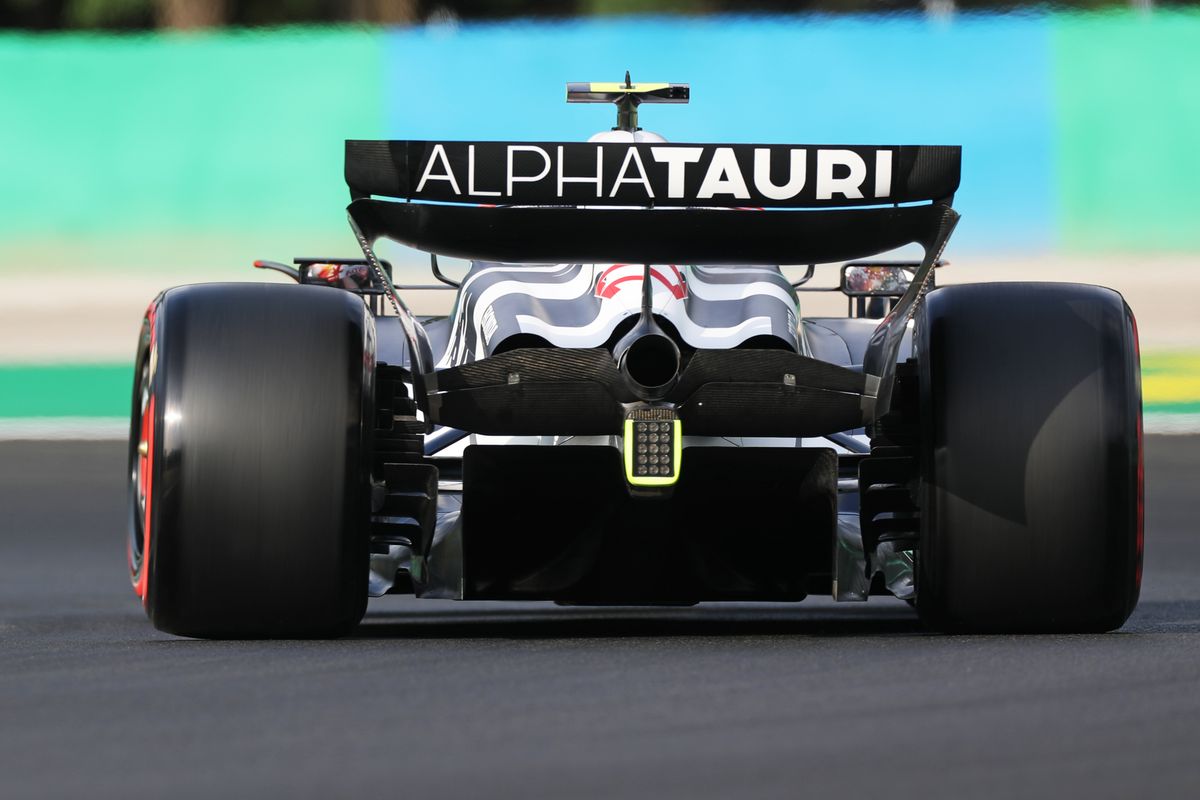 Red Bull advisor Helmut Marko previously announced that AlphaTauri will no longer be called AlphaTauri after this season. Marko is dissatisfied with the performance of Red Bull Racing's sister team and so some things would be changed. One of those changes concerns the name, with the Hungarian formula.hu reporting that fashion brand Hugo Boss would be in pole position to become the team's new namesake.
The name change is not the only change at AlphaTauri. In recent months, the departure of team boss Franz Tost was already announced, and last month Nyck de Vries was replaced as driver by Daniel Ricciardo. In addition, Marko wants a large part of AlphaTauri to move from Italy to Milton Keynes, and that AlphaTauri takes over as many parts of the dominant Red Bull as possible.
Hugo Boss has long been active in Formula 1
Although AlphaTauri would have received a takeover offer several times, Red Bull does not want to sell the team. It does want to secure a more favorable situation financially by selling the name of the team to a title sponsor. That search seems to have ended up with Hugo Boss, which already has a rich history in the sport. Hugo Boss sponsored McLaren from 1981 to 2014, after which it was found on the dominant Mercedes cars from 2015 to 2017. After several years of absence from Formula 1, the clothing brand returned to the royal class at Aston Martin, and now there seems to be a more prominent role for Hugo Boss.
Daniel Grieder, the CEO of Hugo Boss, appears to be the driving force behind the impending announcement. Grieder was CEO of Tommy Hilfiger in the past, during which time Grieder worked with Lewis Hamilton. The rising popularity of Formula 1, partly thanks to Drive to Survive, would have given American-born Grieder the final push to invest in Formula 1. Hugo Boss will probably buy AlphaTauri, also a clothing brand. It is not yet certain whether the Formula 1 team will really be called Hugo Boss: Hugo or Boss Orange would also be options. In addition, the Polish oil company Orlen, one of AlphaTauri's current sponsors, is mentioned as a possible new namesake.
Update 8:25am (06/09) | Hugo Boss almost new namesake of AlphaTauri: 'We will only focus on F1'
The name change from AlphaTauri to Hugo Boss seems to be getting closer. The talks between Red Bull Racing and the fashion brand are in the final phase, after which the collaboration between the two parties will start next year. It has also been announced at Hugo Boss that everything is being done to play a bigger role in Formula 1. Christian Horner seems to be assisting AlphaTauri a bit more at the same time.
Last month it came out that Hugo Boss would be in pole position to be the new namesake of Red Bull's sister team. The brand did not want to confirm this at first, but CEO Daniel Grieder has released a lot in a conversation with Motorsport-Magazin. "Hugo Boss is refocusing on its existing commitments in the sport, and we will focus solely on Formula 1 going forward," said the CEO.
At the same time, Horner will work more closely with AlphaTauri. The Red Bull team boss will help in the restructuring of the team. After all, Helmut Marko is not satisfied with the current performance of the Italian team. "We will have a closer collaborative relationship," Horner confirms at PlanetF1. "I was asked to identify a few candidates who could get involved and form a new management team at AlphaTauri." Red Bull will have to pay attention to the regulations, because too close cooperation can cause problems with the FIA.