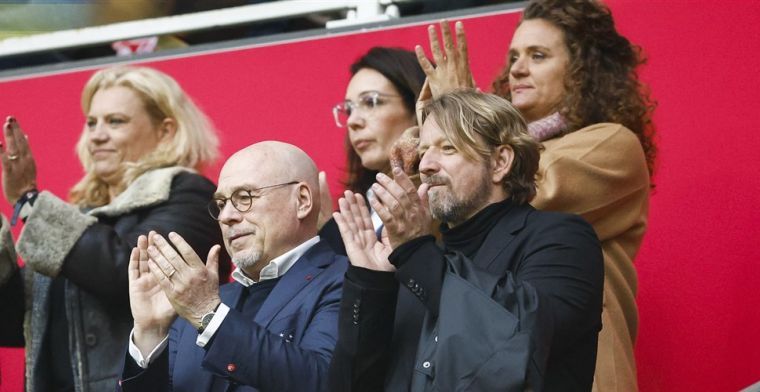 Maurits Hendriks is a source of unrest within Ajax. That is what De Telegraaf reporter Mike Verweij says, who suspects that the former technical director of NOC * NSF is after the position of Edwin van der Sar.
Hendriks started working at Ajax in September as Chief Sports Officer. In that role he is responsible for all non-football related matters, including in the youth academy. However, Verweij thinks that Hendriks wants more. "People experience his presence and way of working as very unpleasant. You hear more and more that he is only after one thing. And that is Van der Sar out and taking that position himself. Because after NOC * NSF he is also behind Ajax wants his name," says the club watcher in the newspaper's football podcast.
"Everyone has a very strong feeling that they are aiming for the position of general manager," Verweij continues. "I have not spoken to Van der Sar about that myself. But you increasingly hear the people you speak to at Ajax say that Van der Sar says he is all alone. And that is of course illustrative. You increasingly get the idea that all football is cut from the club", he refers, among other things, to the departure of Gerald Vanenburg.
Up to 100x your investment with two goals in the cup final!