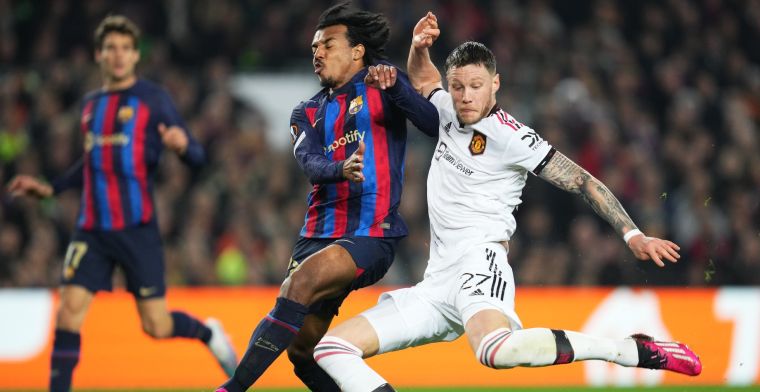 Wout Weghorst is praised by Manchester United icon Gary Neville. The former defender compares the contribution of the Dutch striker to that of Cristiano Ronaldo, who was at the point of attack at The Mancunians last year.
"I love Weghorst," Neville begins his speech at Sky Sports. Weghorst only scored once in ten games, but continues to keep Erik ten Hag's confidence. The attacker has been placed behind the striker in the last two matches. "We shouldn't laugh at him, although there have been times when we could. We have to admire that Ten Hag chooses him every game."
Neville understands why Ten Hag continues to line up the striker. "He feels that Weghorst adds something to the team and I understand why. Last season the discussion was whether United could press with Ronaldo in the striker. With him they could not put pressure on the ball in the front. In modern football that is essential ." Neville concludes that Weghorst does do what Ten Hag requires. "What Weghorst does… He is very good at switching."
"He's very good at defending standard situations and he's really good when the players around him are in shape," Neville continues his praise. "He fulfills a crucial task for a team with a lot of attacking talent. That's why he plays every week." Neville emphasizes that Weghorst only needs a few more goals to be successful at Old Trafford.
Up to 100x your stake if Liverpool and Real score!