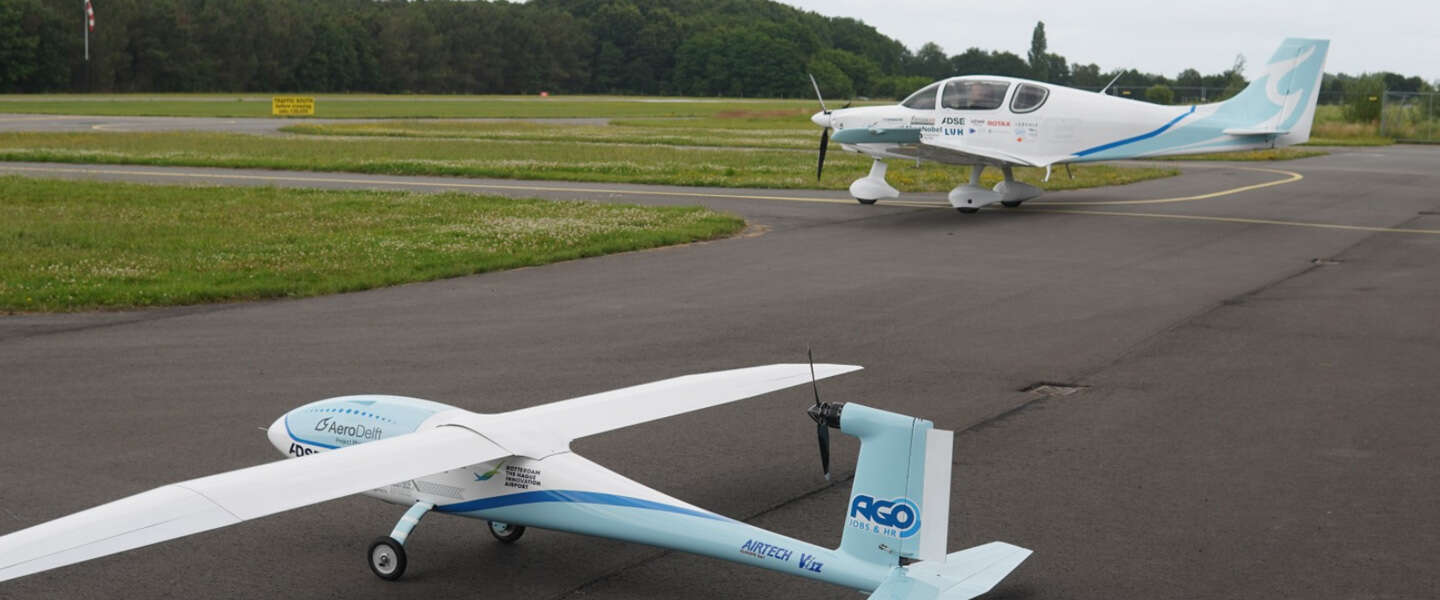 KLM is building a hydrogen aircraft. This is a small copy that the students of AeroDelft (a TU Delft student organization of 50 people) are working on in collaboration with the airline. It hopes to gain new insights into how we can fly more sustainably, namely by using hydrogen instead of kerosene.
Kerosene
Kerosene is extremely polluting to the environment. It is a fossil fuel that emits greenhouse gases as well as particulate matter and ultrafine particulate matter when burned. Not only bad for our earth, but also for the lungs. In 2018, 13 billion kilos of CO2 were emitted by the aviation sector. Not all over the world, but only in the Netherlands. This concerns all flights that departed from the Netherlands.
To reduce the use of kerosene, a lot of work is being done on other ways to fly. Electric flying is sometimes mentioned, but these developments are slow. Hydrogen flying is sometimes successful, although first of all, kerosene often has to be used for take-off and that hydrogen takes up so much space that it is still unthinkable for a large passenger aircraft. Hopefully the efforts of AeroDelft and KLM can change that.
Phoenix Full Scale
The plan is to develop a drone and a manned aircraft within Project Phoenix. The drone is called the Phoenix Prototype and the manned aircraft the Phoenix Full-Scale. The drone works on the basis of an electric motor that is started with liquid hydrogen and has already had its first flight. For example, it could be tested whether it could fly and whether it could be controlled. The intention is then that the Phoenix Full Scale will fly with hydrogen in gaseous form in 2024. In 2025 this will be on liquid hydrogen.
KLM and Aerodelft want to contribute to the development of hydrogen technology. They both believe that innovation in the aviation sector is of great importance. Both don't really take a very strong stance on the environment, but on the other hand it's obvious: we know that flying is one of the biggest polluting activities of our humanity. The two organizations would like to think along about certification and regulations in this area. AeroDelft wants to prove that hydrogen is an alternative to conventional fuels in aviation and is pleased that a major player such as KLM in the Netherlands wants to help.
Fly more sustainably
They are good plans of the two, but we still have to be patient. We recently wrote an article about sustainability within the aviation sector. In it you can read more about the plans of a competitor of KLM: Etihad Airways, which is working together with Khalifa University on a sustainable biofuel made from salt-tolerant plants in seawater.
However, many sustainable initiatives have major drawbacks. Hydrogen needs space, but other fuels are much less easy to make than the relatively cheap kerosene. The plans are there, but the question is to what extent airlines can also take the step towards more sustainable flying in a broader sense, instead of just the experimental phase we are currently in.
In addition, KLM is under fire anyway because of its sustainable plans, which according to many people are just a joke. Wherever the 'animal-friendly meat does not exist' initiative exists, there is also a 'sustainable flying does not exist' initiative. Hopefully enough smart solutions will be devised to remove the nasty side effects of sustainable flying, but KLM does not support many people in this area, so it will have to work extra hard to come up with a real alternative.