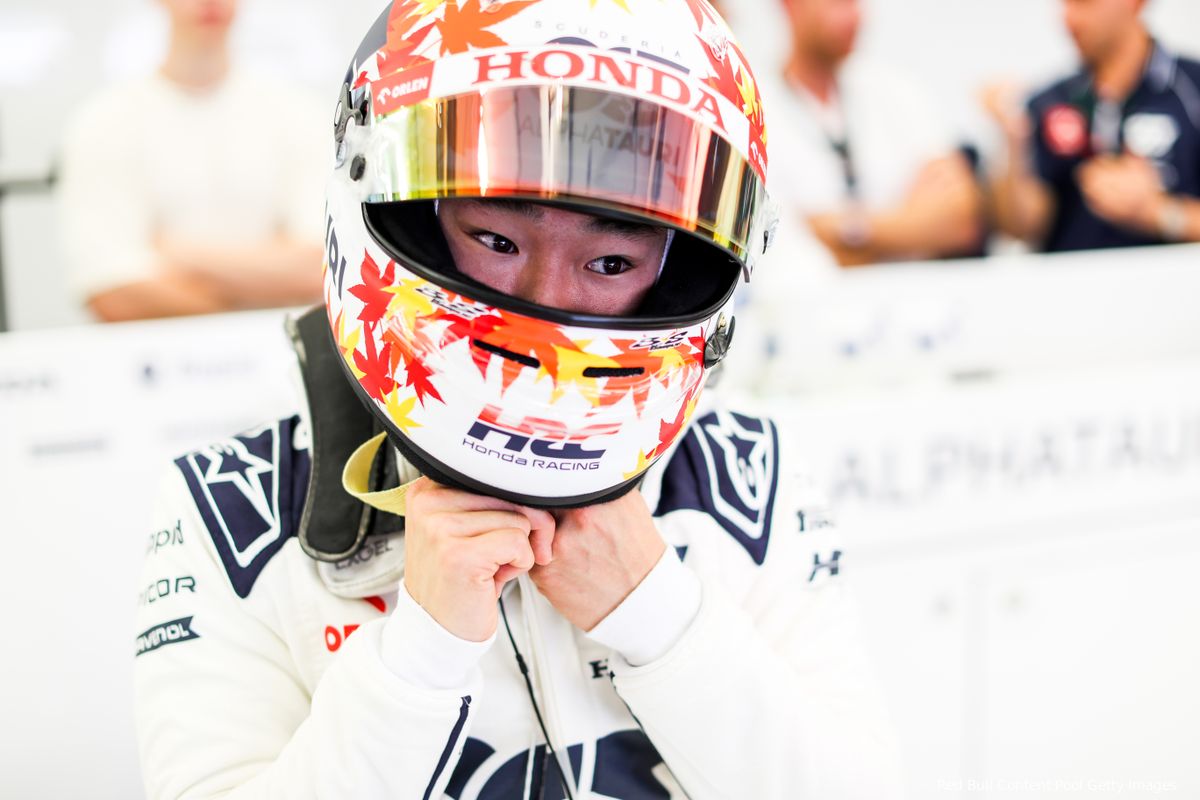 The story of Max Verstappen, who was kicked out of the car by father Jos at a gas station in Italy, is well known to most Formula 1 fans. Fellow driver Yuki Tsunoda shared an experience in conversation with Formula1.com that is somewhat reminiscent of Verstappen's story. The Japanese managed to anger team boss Franz Tost by making a stupid mistake and then had to complete a long journey alongside his employer.
At the 2022 British Grand Prix, Tsunoda made a mistake and came into contact with teammate Pierre Gasly. The Japanese hit his then teammate in a spin, after which Gasly was unable to finish the race. The incident left the necessary mess on the circuit, which the leading Max Verstappen drove over. The world champion suffered a lot of damage for the rest of the race and had to fight with Haas driver Mick Schumacher in the final phase.
After the race it quickly became clear to Tsunoda that incidents like this were not exactly appreciated by team boss Franz Tost. In the Beyond the Grid podcast, the little Japanese talks about the awkward situation that followed the Grand Prix: 'Of course he didn't punch me! But he definitely raised his voice. When I got to the engineer's room, he said: Yuki, come to my office. Why did you do such a stupid thing?'
Fun together on the plane
Tsunoda couldn't avoid his team boss when he left the circuit: 'On the way from Silverstone to the airport we were in the same car. Unfortunately on our way back to Italy we also had the same flight and we were seated next to each other. It was a very, very long journey and that was definitely something I want to forget. However, these are things to remember for the future to help me improve.
The Japanese seems to have learned from the incident, because after two mainly lean years at AlphaTauri, he got off to a solid start in 2023. The Japanese seems to be maximizing the performance of his AT04 reasonably well and can be found ahead of his new Dutch team-mate, Nyck de Vries, in most sessions. Despite falling short on speed, Tsunoda finished in the top ten in Australia after finishing the first two races of the season in 11th.