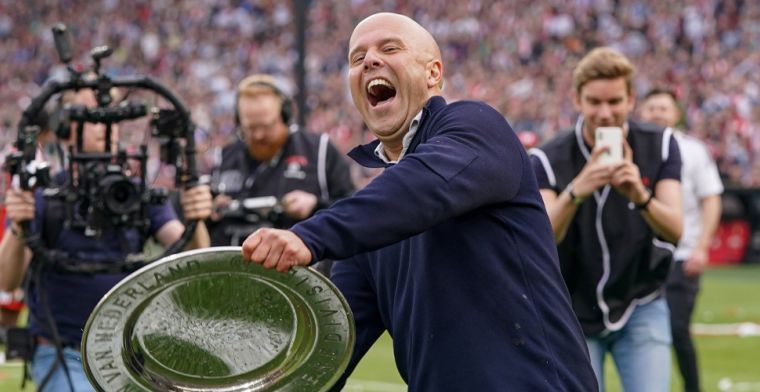 Feyenoord seems to be increasingly taking into account the departure of success trainer Arne Slot, who is coveted by Tottenham Hotspur. VoetbalPrimeur is already thinking along with the Dutch champion and lists ten possible successors.
The internal candidate
Sipke Hulshoff
He may not be very well known to the general public, but in South Rotterdam they love him. As the right hand of Arne Slot, Hulshoff already has a big finger in the pie at Feyenoord at the moment. As an assistant to Ronald Koeman at Orange, he is also praised for his training methods. The 48-year-old Frisian is therefore known as innovative and tactically strong.
Hulshoff cannot boast of a playing career and has no experience as a head coach. However, if Feyenoord wants to continue on the chosen path, he seems to be the ideal candidate. With or without a big name like Robin van Persie at his side. "If I were to be absent for two weeks, the training would simply continue in the same way with Sipke. We speak the same language (..) We also see the same qualities in players," Slot said to de Volkskrant.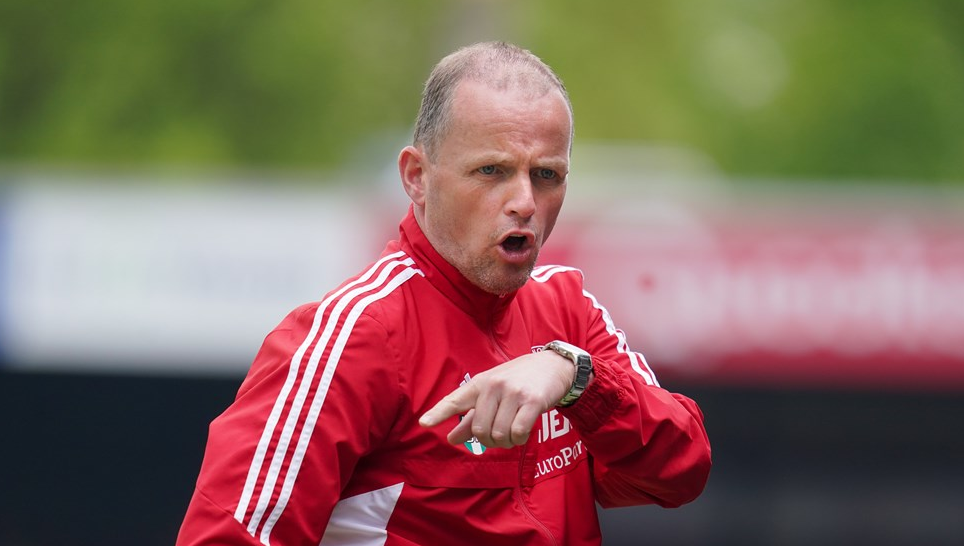 Dutch trainers
Peter Bosz (Clubless)
It is a stimulating thought: Feyenoord running off with Bosz. He became champion with the club as a player, but his time as technical manager in De Kuip was not a success. As a trainer, he then worked hard on the road. Under his leadership, Ajax got color in its cheeks again, after he had also impressed Heracles and Vitesse. It is not for nothing that some of the Amsterdam supporters have been calling for his name for some time.
For those Ajax fans it would be bitter if Feyenoord picks him up later. Bosz is known for his attacking style of play, based on the Cruijff philosophy. The reproaches are also known: he would not take prizes and attack with the back door open. His periods with Borussia Dortmund, Bayer Leverkusen and Olympique Lyon did not turn out as hoped.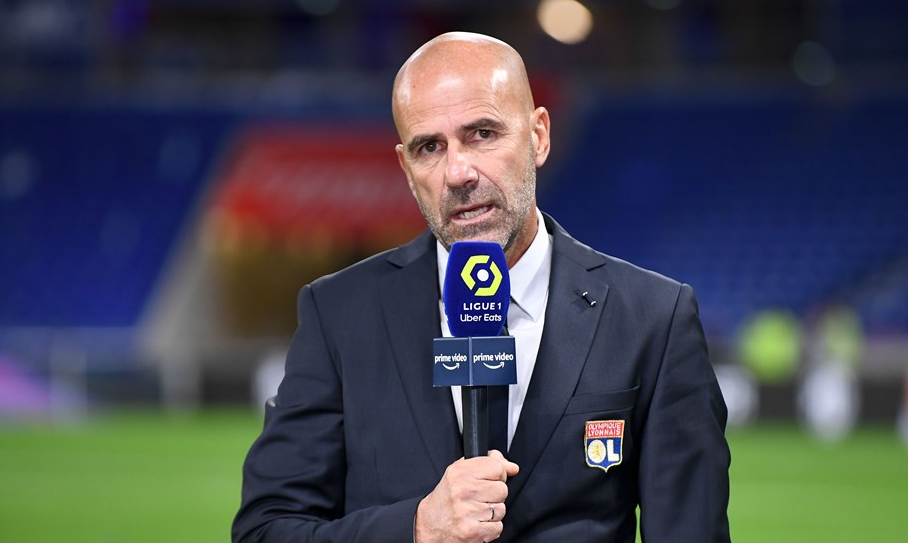 Pascal Jansen (AZ)
Jansen seems to 'just' stay at AZ after his contract extension, but it would be strange if he is not on Feyenoord's candidate list. Jansen assisted Slot in Alkmaar and took over after his departure. There turned out to be no question of an expected setback at AZ, which is still at the top of the Eredivisie and even occasionally manages to score high in Europe. The conference league semi-final proves that.
Jansen knows Slot's working method and stands for a similar philosophy. At the same time, relations between the two clubs have been tense for some time. A call from Feyenoord director Dennis te Kloese will probably not be received with cheers in the AFAS Stadium.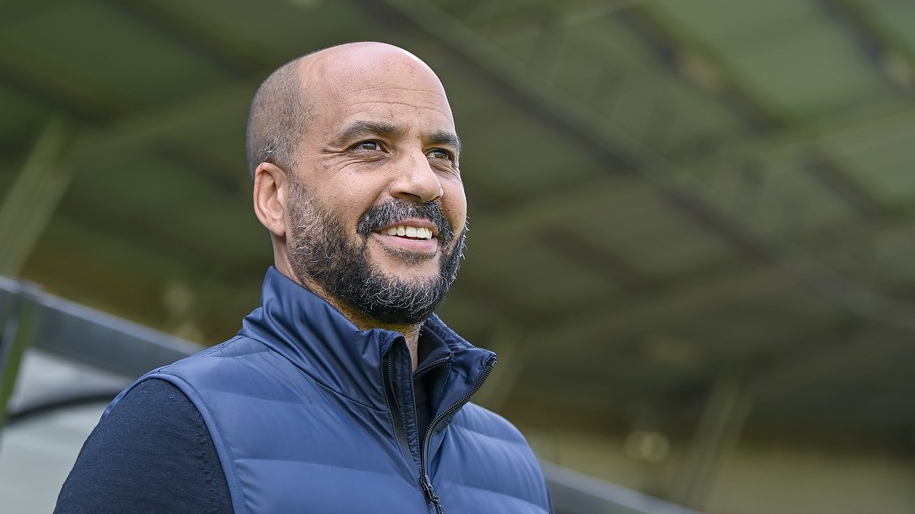 Giovanni van Bronckhorst (Clubless)
It already feels like an eternity ago: Giovanni van Bronckhorst put an end to the long wait in 2017 by leading Feyenoord to the first national title in eighteen years. The club icon, who also had a rich career as a player, turned out to be a prize winner anyway. Under his leadership, the KNVB Cup was also won twice and the Johan Cruijff Shield twice. That while Feyenoord was certainly not a glutton in the years before.
With Van Bronckhorst, Feyenoord knows all too well what it has to offer. After his period in De Kuip, he started working for Rangers FC. In Scotland, the former international experienced significant peaks with the Scottish Cup win and reaching the Europa League final, but also deep valleys. The latter led to his resignation last year.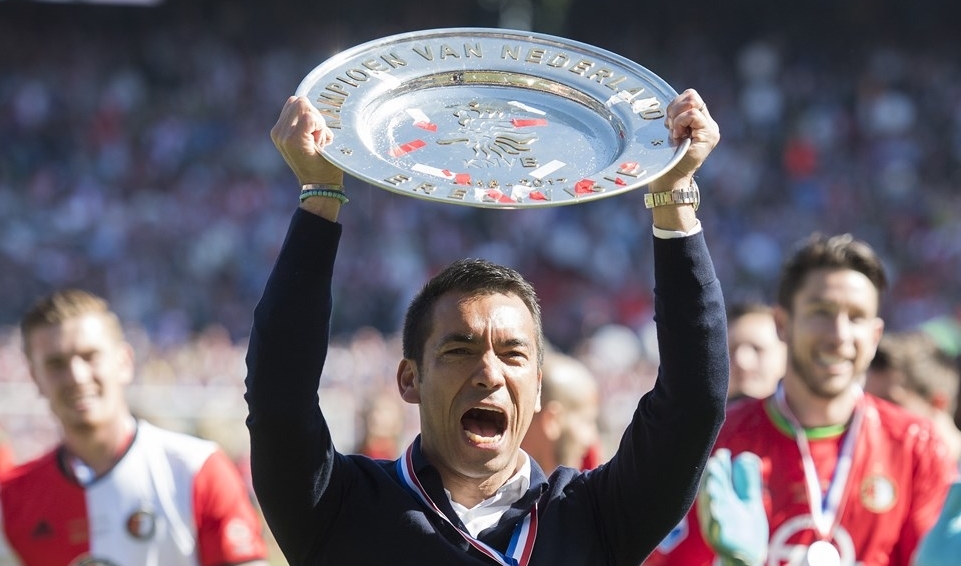 Dick Schreuder (PEC Zwolle)
Schreuder ultimately just failed to win the championship in the Kitchen Champion Division, but the promotion was convincingly achieved by PEC. The brother of former Ajax coach Alfred Schreuder breathed new life into the Blauwvingers in a short time and managed to bend the selection to his will with an offensive and attractive style of play. In that light, he fits well with Feyenoord.
Schreuder is currently considered one of the most promising trainers in the Netherlands, but his experience is limited. Perhaps Thomas van den Belt could put in a good word for him, because it would be a somewhat risky move from the Rotterdammers.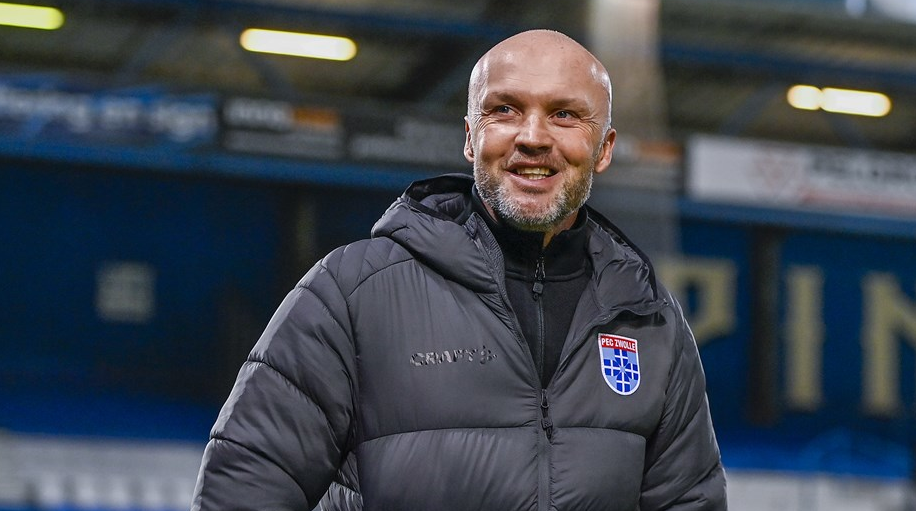 Kees van Wonderen (sc Heerenveen)
Van Wonderen celebrated successes as a player with Feyenoord by winning the national title in 1999 and the UEFA Cup in 2002. The former defender is therefore still idolized. However, the question is whether he has proven himself sufficiently as a trainer, although he has built up his career steadily. He was, among other things, an assistant at FC Twente, coach of the Orange youth teams and assistant to Ronald Koeman at the Dutch national team, before he became independent.
Van Wonderen's performance at Go Ahead Eagles is well known. The people of Deventer promoted and maintained themselves well under his leadership. Heerenveen picked him up and is well on its way to a place in the play-offs. Still, Van Wonderen was not really able to put his signature under the Frisian team and he is not known for his offensive style of play, although that image is changing slightly.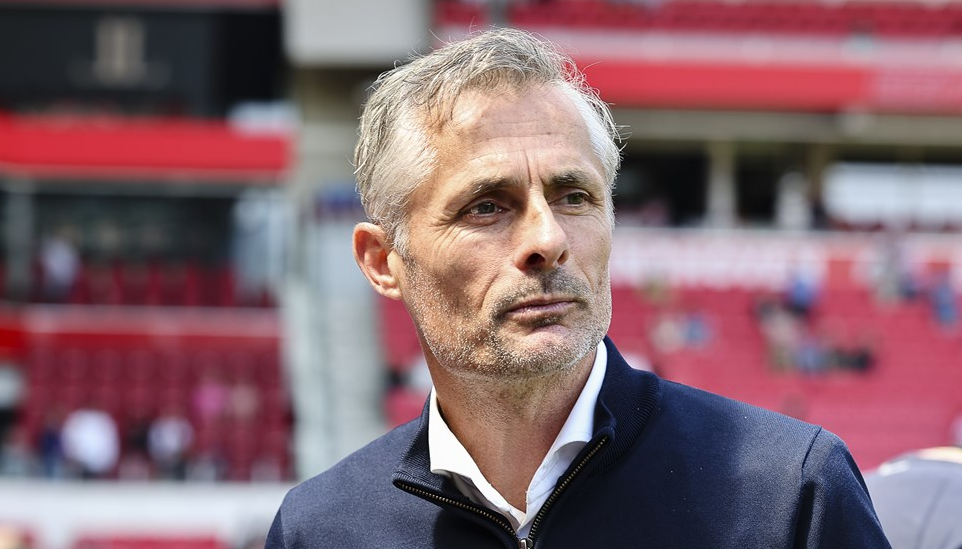 Foreign options
Jon Dahl Tomasson (Blackburn Rovers)
Like Van Wonderen, Tomasson was part of the team that won the UEFA Cup. The Dane is also still immensely popular with Het Legioen. His first steps in the coaching profession with Excelsior (assistant) and Roda JC (head coach) were difficult, but the former attacker picked up the thread. He was apprenticed to Peter Bosz (Vitesse) and Age Hareide (Denmark).
Tomasson then got another chance from Malmö FF, which he guided to two championships in a row. Blackburn Rovers ran off with him last summer, resulting in a seventh place in the Championship. Tomasson clearly showed at his last clubs that he likes dynamic combination play. Whether his track record appeals enough to the imagination, however, is the question.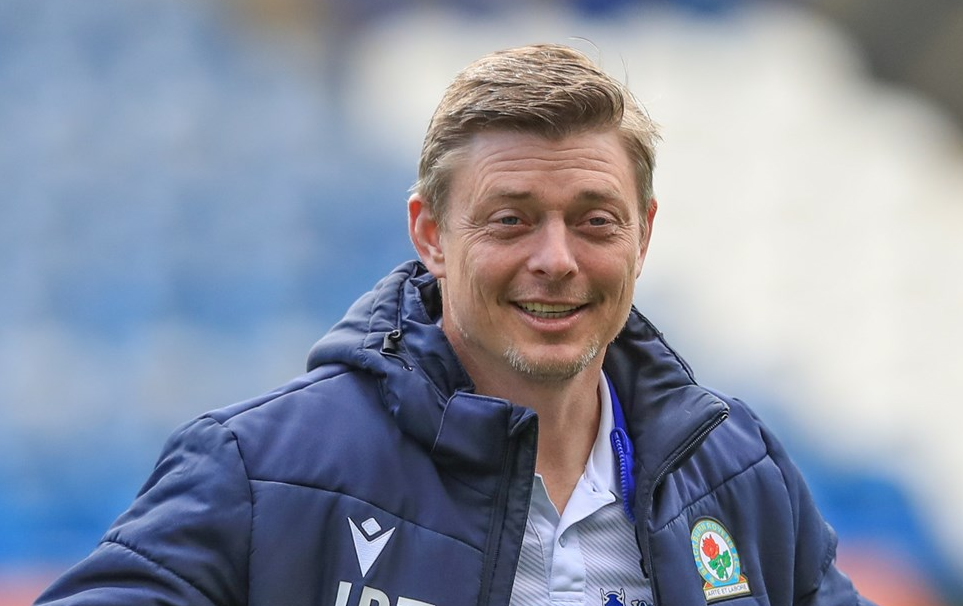 Ange Postecoglou (Celtic)
Rangers FC broke Celtic's hegemony in Scotland in 2021 and so the green-white part of Glasgow changed course. Surprisingly, the choice fell on the Australian Postecoglou, who until then had only achieved success in his own country and in Japan. However, the club did not regret his choice for a second. Celtic were crowned champions again in 2022 and 2023.
Postecoglou, who previously was national coach of Australia, is appreciated for his attractive, attacking style of play, in which many position changes can be seen. His success would also have been noticed in the Premier League.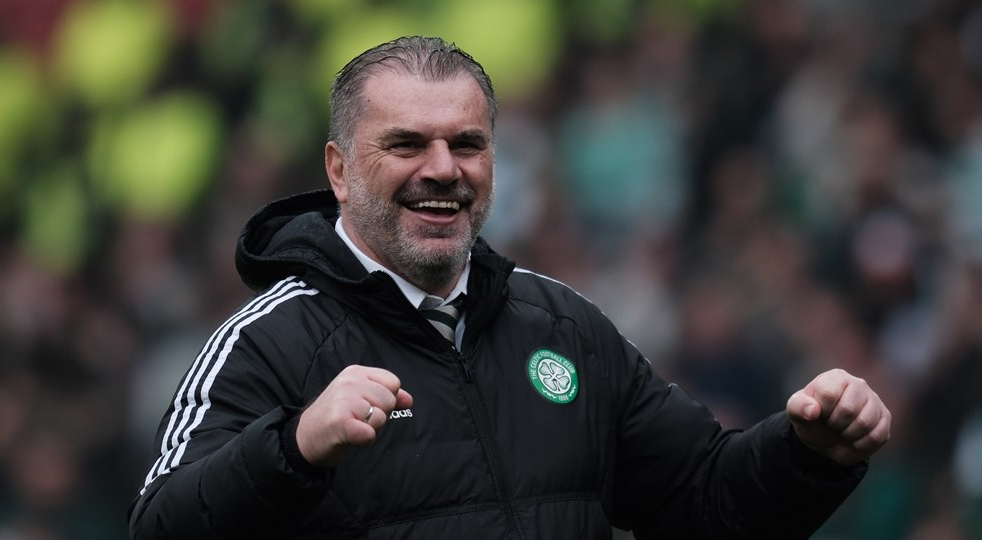 Kjetil Knutsen (FK Bodø/Glimt)
Knutsen is perhaps the most unknown name on this list. Nevertheless, Bodø/Glimt grew into a top club in their own country under the leadership of the 54-year-old Norwegian. Knutsen led the team to its first two national titles in history in 2020 and 2021. PSV also met Bodø this season in the Europa League (1-1 and 2-1 win).
Knutsen has a modern, dynamic football vision. Just like with the aforementioned Postecoglou, Feyenoord would bring in another strong tactician after Slot. His biggest flaw is his lack of experience. He never worked outside Norway and Bodö/Glimt is his first success story.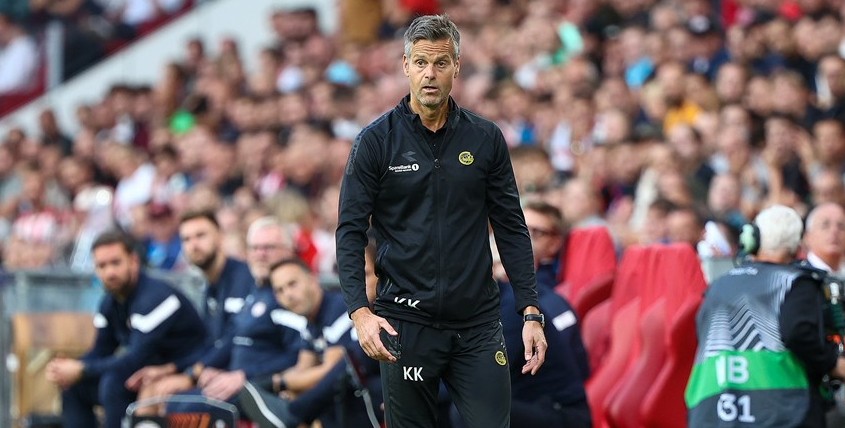 Jesse Marsch (Clubless)
Feyenoord director Dennis te Kloese worked in the United States for a number of years and that is why the name of Jesse Marsch will probably come to mind. The blazon of the 49-year-old American has suffered some dents in recent years because he was quickly fired from Leeds United and RB Leipzig. He ended up at the latter club after he had worked his way up within the Red Bull empire. He was especially successful at Red Bull Salzburg with two doubles in a row.
Despite lesser periods at Leipzig and Leeds, Marsch is not considered a protégé of Ralf Rangnick for nothing, who was immediately impressed after their first acquaintance. The American uses, often from a 4-2-3-1, the typical Red Bull game with a lot of pressing.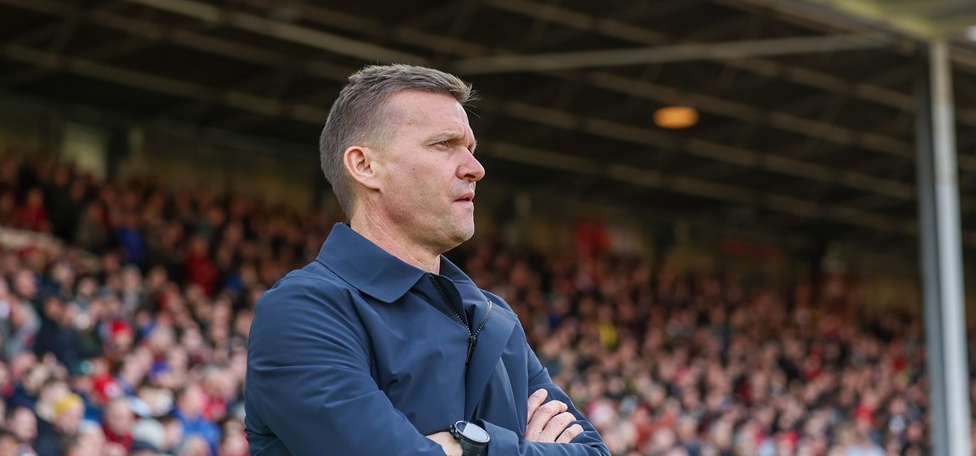 JACKS.NL welcome bonus: up to €60 Free Bets + 20% Profit Boosts!