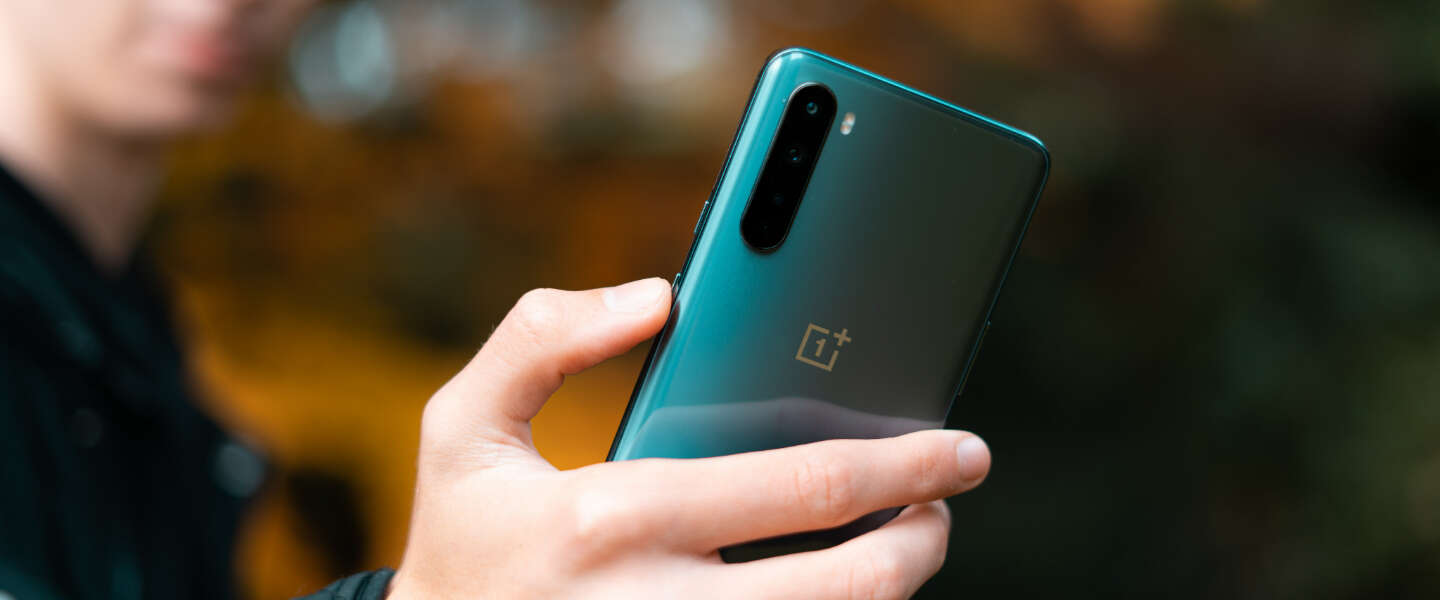 OnePlus has been making phones for years, but has lost its wild hair a bit. It once started as a company that wanted to do things differently and listened fully to its community. It still does, but over the years it seems to have become less of a guiding principle for its business operations. The company is also coming up with more and more products besides smartphones, such as mechanical keyboards and a tablet. Makes sense if you want to make more money, but there are a few things it can definitely improve on in its phones.
Search in apps
We then look purely at software matters, because in principle OnePlus often comes out well with its phones and fast charging (except when it comes to the heat that the phone builds up). It's still a hugely loved Android brand, despite many fans fearing it's becoming a little too much Oppo (its sister). It has also been said that the brands' two operating systems are increasingly integrating. Maybe that's a good time to sort out some of the frustrations below.
One of the most annoying things is that the search within the app drawer has changed. It is different from before in two ways and in this case change is not improvement. When you search for an app by typing in the search bar, it luckily finds it after a few letters. Then you open the app, do your thing and you're done. So far so good. However, if you want to look up another app afterwards, your last entered information will still be there. This was not the case in the past and for a reason: you have already made your choice, you do not have to look for that app again. In addition, it is no longer the case that you can search for an app in the Play Store as standard if the phone has not been installed and can find it. Earlier he asked if you wanted to go to the Play Store for the app, but that is a thing of the past. Now you have to grab the Play Store yourself and look for it. These are small things, but they are deteriorations that are not removed every update. Why?
Go away, Shelf
In addition, there is another annoying facet of OnePlus phones and that is Shelf, which opens when you do not swipe down correctly on your phone. What everyone wants when they swipe down on their phone is the menu containing Wi-Fi, brightness, airplane mode, bluetooth, hotspot, and so on. What OnePlus often gives is the Shelf. A kind of self-made magazine that comes on top of the options that normally come when you swipe down, but then you still have to set it up. It is so inconvenient that you have to swipe from top to bottom for both functions, because you are often satisfied with the standard menu. Fortunately, you can disable it, but it does take some effort. In any case, the function does not ask you if you are waiting for it.
Bloatware
In addition, OnePlus has secretly provided its phones with more and more bloatware over the years. They are a kind of branded apps that you probably rarely or never use and that could also function fine within settings or as a separately downloadable app. OnePlus does not do as badly as other Chinese brands, but gradually more and more of those strange apps are creeping in that actually mean little to you as a consumer. It even had a Facebook app for a while that you couldn't throw away. It's not too bad, because it could be worse, but it does speak to how OnePlus has changed in its nice clean approach to Android and listening to what the community wants.
It is hoped that OnePlus will go back to the beginning a bit more, although the question is whether the co-founder of the company, Carl Pei, has not already jumped into that hole with his Nothing. And yes, thankfully it's only very small things, meaning that the overall experience on a OnePlus phone is actually quite okay. It's just a shame that it turns things into something worse: especially if that's what more and more things are becoming. Telephone maker, back to you please read.