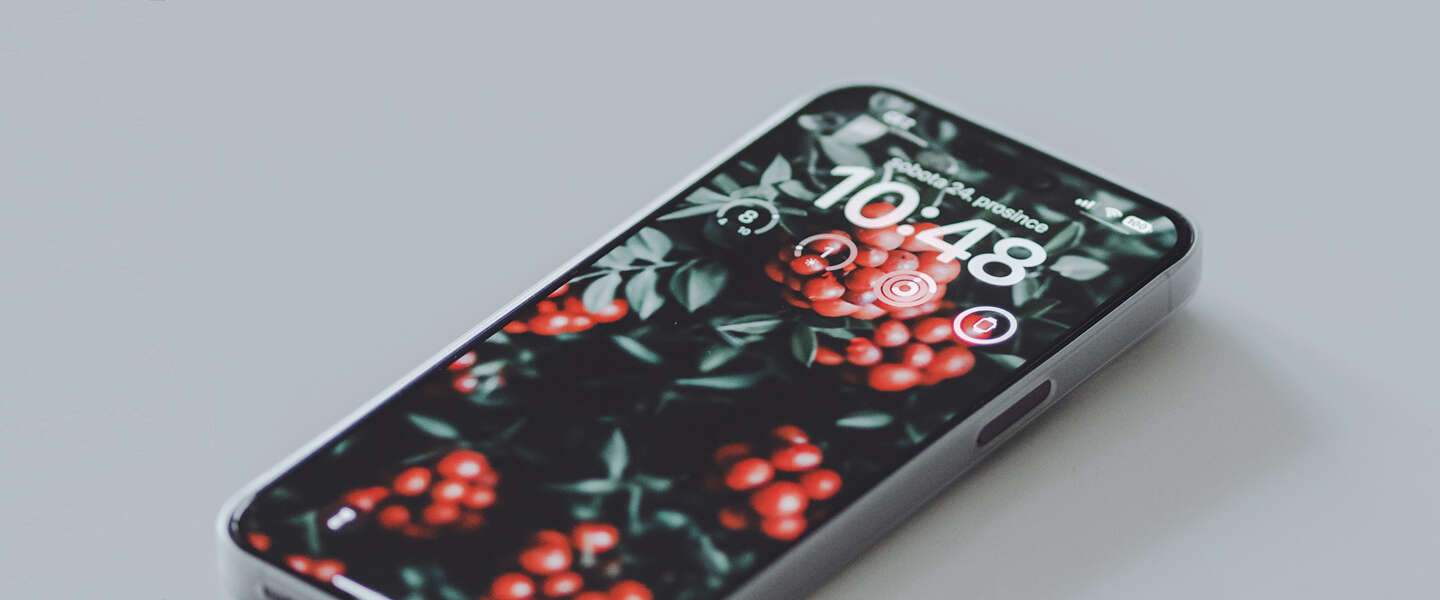 Apple is increasingly focusing on the use of widgets and you can make smart use of them on your home screen. In any case, you can now decorate your home screen much better to your taste, although many people do not take the time to do so. A shame, because it actually doesn't take that much time at all. You can easily adjust the icons on your Apple device and arrange them entirely to your taste. This is how you approach it.
Shortcuts
You can of course provide your home screen with a new background, but it is not so easy to achieve such a beautiful effect as on the lock screen. That is not possible, but other things can be done with your home screen to make it more aesthetically pleasing. And also simply more convenient. You can name apps the names that come to mind when you think of the app, instead of frantically searching for X because Twitter is still on your mind. So it's time to take care of what you see on the screen.
There is even a special application built in to help you turn your home screen into a dream screen. If you want to adjust the logos, you can do so by opening the Shortcuts app on your iPhone. You tap the plus to add an action, then choose 'Open app' and select this action (Open app in English). You tap on app and then choose which app you want to provide with a different icon. Then choose the down arrow at Open App at the top.
Customize your iPhone icons

You can then choose 'add to home screen' from the menu and when you see the name and icon of the app appear, you can search the internet for an icon of your choice. Think of Facebook icon, or Facebook icon art, something like that. Save the picture you like most and then choose a photo from the menu you were in. You can even zoom in to customize the icon even more. Ultimately you can add it and you will see the app completely with the look you want. You can also change the name in the menu where you adjust the photo, if you also find it annoying that the ING app is called Banking instead of ING, for example.
If you want to do more with widgets, I guess Cnet Widgetsmith on: that's an app that you can fish from the App Store. You select the size of the widget you want, i.e. small, medium or large. Then tap the widget to adjust the font and colors. Save it, go to your home screen and hold it down. You can then go into editing mode, tap the plus sign at the top left and select Widgetsmith. You then choose the widget size you want and you can choose Add Widget to add it. Adjusting the widget is also an option.
Decorate your home screen
This way you can arrange your home screen exactly the way you want. But be careful: how beautiful it looks also depends a lot on the photo you choose as a background. The best part is if the photo is the same as your lock screen, but you blur it. Especially if you have a lot of icons on your home screen, the blur function is very nice (it is standard on an iPhone), because it allows you to switch from your lock screen, where the photo can be seen in all its glory, to your home screen, where you can If you see a photo blurred so that the icons are sharp over it, it will be a lot nicer. It is also very busy if you do not blur the background photo, so we recommend that you do so for the sake of beauty.
Furthermore, there are many different apps to customize your home screen, but we have to say that with this one Widgetsmith app and the options that Apple itself does, you get the most professional result. Otherwise it quickly becomes too busy, or deviating in a negative way. Have fun crafting!