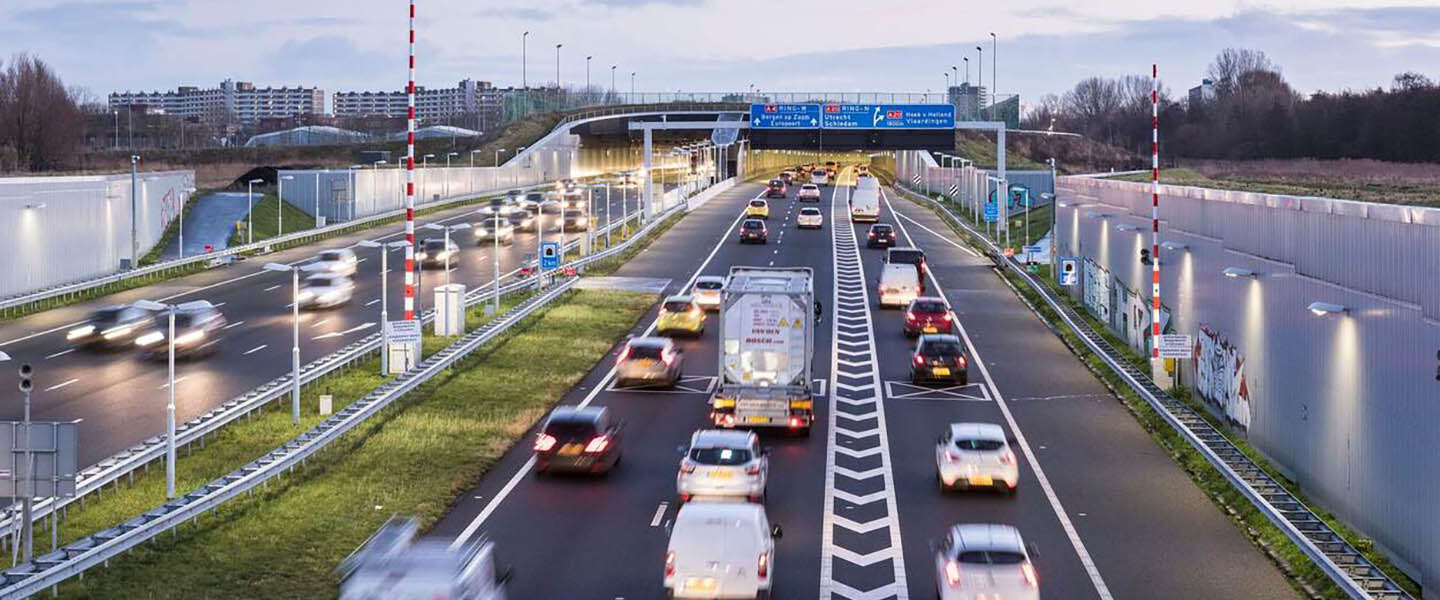 The sixth edition of Mobility Lab has been successfully concluded. This year, 19 companies took part in the mobility start-up programme. They were selected from 41 applications from the Netherlands and abroad. After speed dates with launching customers, various startups secured a partnership with their first client. They get to work testing their innovations, gain crucial information and take major steps in their development.
The startups Student Mobility, Appacar, Scenwise, Green Caravan, Buus, Real-Time Road Inspection, Wingdriver and Levante have already secured a pilot or practical test. A number of other Mobility Lab participants are still working hard to capitalize on the interest in their services.
student mobility

Student Mobility provides mobility solutions for international students in the Netherlands, making a sustainable choice for public transport tempting and easy. Together with Tilburg University, they are working on a pilot in which the mobility solutions will be tested among students.
Appacar

Startup Appacar delivers electric shared cars on demand to companies and individuals at their doorstep. This means fewer cars on the street, so that less parking space is needed and more space remains that can be used in a high-quality way. Appacar is starting a pilot in collaboration with several cities, including Tilburg and Helmond.
Scenwise

Startup Scenwise's unique algorithm can distinguish between traffic congestion and accidents. As a result, the incident management process can be significantly accelerated. This results in fewer road deaths, and traffic jams can be reduced by early activation of the detour routes. Extensive talks are underway with the province of North Brabant to test Scenwise's algorithm.
Green Caravan, Appacar

Startup Green Caravan develops 100% fossil-free charging hubs for electric cars and trucks. Together with the Municipality of Barendrecht and MobilityHub, they are going to work on a pilot in which work is being done on a covered charging square, with electric shared cars and a roof of solar panels. Startup Appacar is also joining this pilot and will deliver the shared cars to customers in the vicinity.
Bus

The Buus platform helps companies organize and automate group transport for their employees. In this way, routes can be planned efficiently and the accessibility of the company for employees is increased. Buus will start a pilot in the port of Rotterdam, where they will look together at the organization and improvement of ECT's shuttle transport.
Real Time Road Inspection

Real-Time Road Inspection provides current images of the state of Dutch roads and public space. This improves the efficiency of maintenance, and thus road quality, without the need for extra road inspectors. Together with traffic school Koos van der Bilt, Real-Time Road Inspection has started a collaboration, in which various teaching cars of the traffic school are equipped with a built-in dashcam. Real-Time Road Inspection is also in talks with a South Holland launching customer about equipping collection vehicles with 360-degree cameras.
Wingdriver

The smart technology of the American startup Wingdriver can monitor facial expressions of car drivers in real time. For example, if the driver is about to fall asleep, the technology will alert him or her. Together with a well-known insurer, Wingdriver is testing the technology with the help of a small group of car drivers.
Levante

Italian startup Levante makes sustainable energy accessible everywhere by means of a smart and foldable solar panel. The origami-inspired solar panels are compact and therefore very mobile and convenient to carry. Together with consultancy firm Enerless, Levante will be working together in the near future on a pilot in the context of sustainable and green energy.