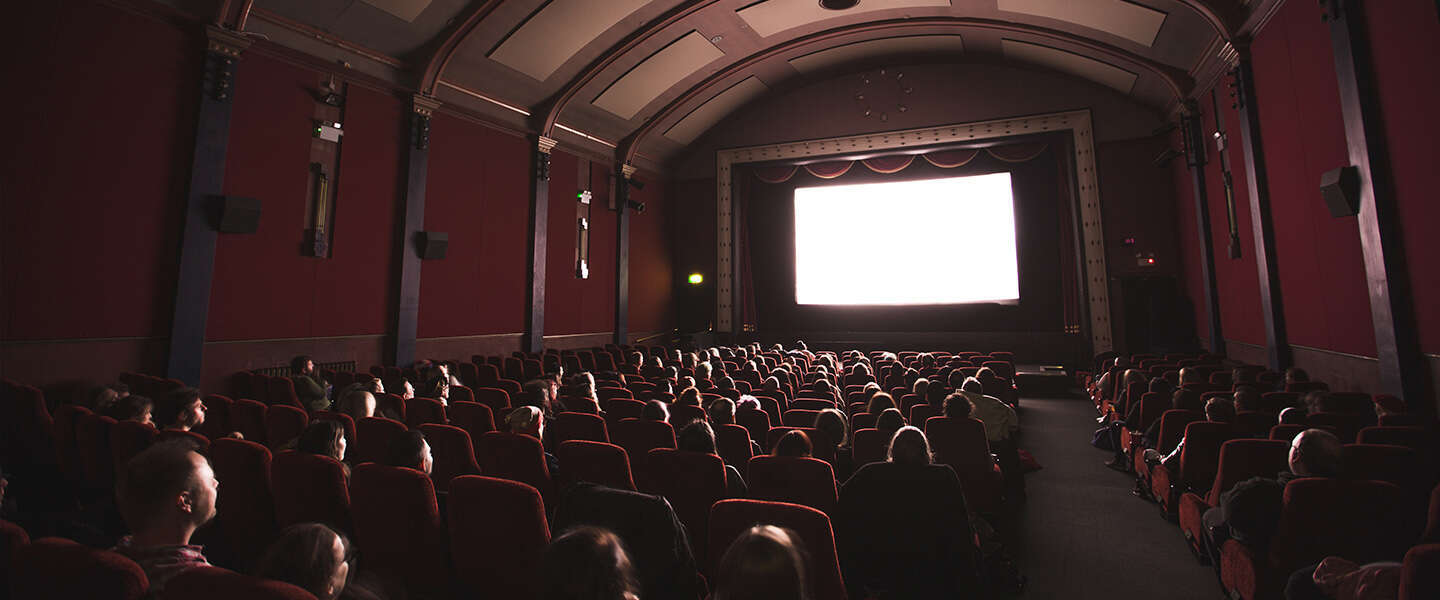 It's autumn weather and that calls for sitting inside. There is plenty to do in the cinema in the near future and we are also seeing more and more big films trickling in on streaming services, such as The Little Mermaid last week on Disney+. These films are still coming.
TheCreator

It is a high sci-fi film starring John David Washington. The top actor can make just about anything intriguing, but in The Creator there are more things that are quite interesting. The implementation of AI, for example, and the war raging between the human race and artificial intelligence. It's up to our hero to find and kill The Creator, because of course this should never have happened. However, that turns out not to be such an easy task.
Killers of the Flower Moon
Actually, we only have to mention that director Martin Scorsese and actor Leonardo DiCaprio work together again in this film. After all, this has often resulted in gigantic blockbusters. Would you like some more information? Well, in Killers of the Flower Moon we go back in time: the Oklahoma of the 1920s, where brutal gangs try to rule and do not hesitate to kill. It can't continue like this, can it?
The Marvels
The Marvels has been postponed once, but luckily the time has finally come in November. Then some Marvel ladies literally and figuratively join forces: Captain Marvel, Ms. Marvel and Photon. Including Brie Larson, and of course Disney's Marvel supporters behind it.
Next Goal Wins
Goal Wins is a sports comedy about a football coach played by Michael Fassbender. If that doesn't convince you yet, the director will: it is the always idiosyncratic, but oh-so creative Taika Waititi, known from Jojo Rabbit. Can the coach polish an American team to the point where it means something in the World Cup? We'll see in Next Goal Wins.
The Hunger Games: The Ballad of Songbirds and Snakes
The Hunger Games is that iconic battle royale-style film that put actress Jennifer Lawrence on the map. It was a great film series, but now it is getting a spin-off in which Corialanus Snow has become the mentor of District 21. It is difficult if you then fall in love with the tribute that is being released for that district.
Napoleon
Ridley Scott has done many sci-fi films, but now he takes a significantly different approach – but also deadly serious -: he tackles Napoleon. Joaquin Phoenix plays the little underdog in a film that follows, among other things, the power-hungry man and how he became so fascinated with being the boss. Something that Joaquin can undoubtedly convey well.
Poor Things
Pour Things is a kind of costume drama, but with slightly more horror touches. Or well, let's call it artful, because this film is a bit gothic. Emma Stone plays the leading role in it, namely that of the revived Bella who runs away with a lawyer played by Mark Ruffalo. Sounds crazy, especially with Emma Stone.
Wonka
Wonka is a new film about the chocolate maker from Charlie and the Chocolate Factory and the role has already been played by some iconic actors. Now it's time for the new batch: Timothée Chalamet plays the hat-wearing madman and we're really looking forward to that. Also because there are a few strange actors in supporting roles: Rowan Atkinson, Keegan-Michael Key and Sally Hawkins, for example.
Aquaman and the Lost Kingdom
Aquaman is a film that seems to be a bit more mature than its predecessor, but still contains a lot of fun, promises director James Wan. We still have to see, the DC films are not all great, but we are looking forward to diving deep into the sea with Jason Momoa.
Rebel Moon
Zack Snyder is a much-loved director and when he comes up with something new, especially if it is sci-fi, our ears are pricked up. The fact that one of the main characters is also Kora, played by Sofia Boutella, makes it an even more interesting flick to watch. The film is about a quiet colony that is attacked by a dictator and his armies. Kora has to look for help on nearby planets and that is of course an exciting story of discovery.
Ferrari
Here at DutchCowboys we love cars a little bit, but we also love Adam Driver. He did well in the biopic about Gucci, but he can do even better and he will undoubtedly prove that when he plays Enzo Ferrari. And Ferrari is putting a lot at stake, as it turns out. Not that fun for the people around him, but very fun for a biographical film.