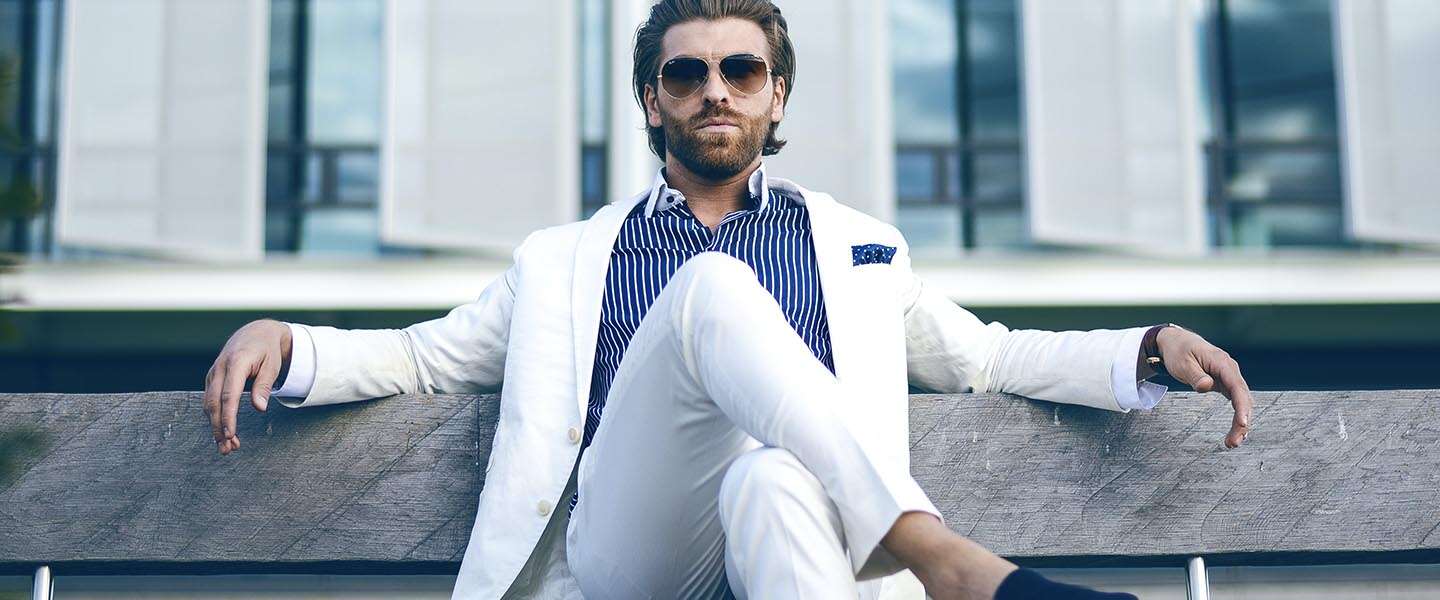 Are you looking for a nice suit that will last you for years to come? Of course you don't have to be tempted by the trends of the moment, but on the other hand, why not? The advantage is that trends in suits often last for years, so that your 'smart look' will still look very good in two or three years. Here's what the trends in men's suits are in 2023.
The sweatpants look we've been giving ourselves since the corona years is over. You can now look 'fine and dandy' again in a beautiful suit. Men's suits are plentiful. Fortunately, there are plenty of tips for navigating yourself in this world. In this article, we dive deeper into several fashion trends for men's suits this year.
Nice and short
Older generations often have more trouble with this, but younger men love it: combining a linen jacket with a short linen pair of trousers. It's possible. Maybe you wouldn't wear pants above the knee to the office, but if you're having a party it's a fun way to look smart, while still showing off your playful personality.
Oversized
The oversized jacket is very on trend for both women and men. You can also choose very wide pants and even a combination of the two. Some people think it looks sloppy and for them this is not the right choice, but for others it looks very modern and good. This is a trend that may really be over when it is over, so this is a slightly less sustainable suit trend than the others we discuss.
Bright colors
bright green? canary yellow? You don't have to shy away from it. A suit doesn't always have to be grey, blue or black. You can also easily choose a bright color, such as bright orange. Also try on the suit when you walk outside, not just in the store, because it can be completely beautiful in the store, but outside you might find it a bit too much and then you buy a suit that you never wear again. That would of course be a shame.
The classic suit
After all the 'athleisure' clothing, it is high time that we put ourselves back in a classic suit. You can choose a mix of styles: a modern suit with a very classic touch, for example. Patterns, soft fabrics such as corduroy and dark colors are beautiful, classic options. And they are allowed with light trousers in a solid color. Brown is all the rage this year too, so don't be afraid to look like an old bear: brown is all 2023 and super classic.
Photo by Yasin Gundogdu (Pexels).