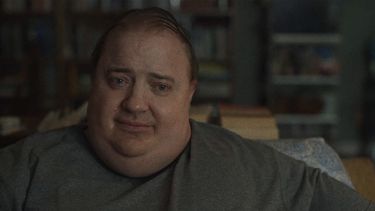 The Whale is already much discussed in advance. So this film will attract a lot of people to Dutch cinemas from tomorrow. You can then judge for yourself about the discussion that arose on the way to the release. Is The Whale rightly an Oscar contender? Or is this too flat a film about a fat man, in other words: are we dealing with fat shaming here?
The first qualification is already true. A contender for a coveted Oscar statuette is The Whale (three times in fact, see box). However, there is also criticism of fat shaming. That's why this film by Oscar-nominated director Darren Aronofsky (Black Swan) is Metro's Film Review of the Week.
Not seen The Whale, but an opinion
The Whale has already been discussed on NPO Radio 1, among others. For example, a Volkskrant columnist saw a number of clichés about obesity in the trailer, a reason for her not to go to the movies. She would rather see a film about, for example, a fat superhero, were her words. Skip the cinema, but still have an opinion about The Whale? That's special.
Metro did see The Whale – of course.
The Story of The Whale
The nearly two-hour drama revolves around Charlie (Brendan Fraser, The Mummy Trilogy), who struggles with obesity. And how. He is very fat, unfortunately there is no other word for it. Getting off the couch is a gigantic job, going to the toilet is a grueling journey and a major achievement. Charlie teaches English online, telling his students that his laptop camera is still broken. He never leaves his house, he has food delivered daily (the delivery person can only leave it outside without seeing Charlie). He allows one person into his life, the household help (Hong Chau) who also keeps a close eye on his health. The latter, incidentally, without success.
This is what Brendan Fraser actually looks like:
However, his 17-year-old daughter Ellie (a wonderful role by Sadie Sink, herself 20 years old) enters unannounced. Charlie allows her and from then on wants nothing more than to restore contact with his child. However, Ellie strongly resents him for separating from her mother, abandoning the family and never being heard from. In short: Ellie finds Charlie disgusting, not just in terms of stature ("Am I getting that fat too?"). Gradually, the viewer discovers how Charlie has become the man we see, and how he still hopes to be a father to Ellie.
Coughing, eating and sweating
This reporter had no idea that he was watching fat shaming and a battery of clichés about obesity on The Whale. Fat people exist, just like very fat people, like in this movie. They sigh, cough, eat and sweat and can hardly do anything independently. In Charlie's case, he thinks he's going to die just about every minute. Obesity can have an important cause, as is the case in The Whale. And you can make films about that, or a play (The Whale is originally that). A cliche here and there? That doesn't matter in this case.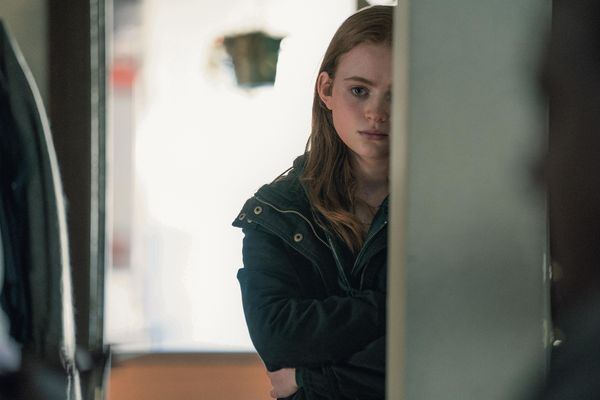 The suit made for Charlie, a fat suit, doesn't bother either. Brendan Fraser plays him great, that Oscar nomination is not surprising. What Sadie Sink brings to the silver screen, but also impresses. The more The Whale progresses, the more traumatized she seems to be. The only cliché that the undersigned could discover is that it always rains around the house of the obese man. That creates a lot of drama.
For a good film, Metro recommends The Whale in any case. This way you can also form your own opinion.
Rating out 5: 4
You can read Metro's movie review of the week every Wednesday around 6 p.m. New titles always appear in Dutch cinemas on Thursdays, such as The Whale (sometimes also on Wednesdays). Reporter Erik Jonk chooses one every week. Next week: Cocaine Bear, a true story about a bear who eats 200 kilos of coke from a crashed plane.