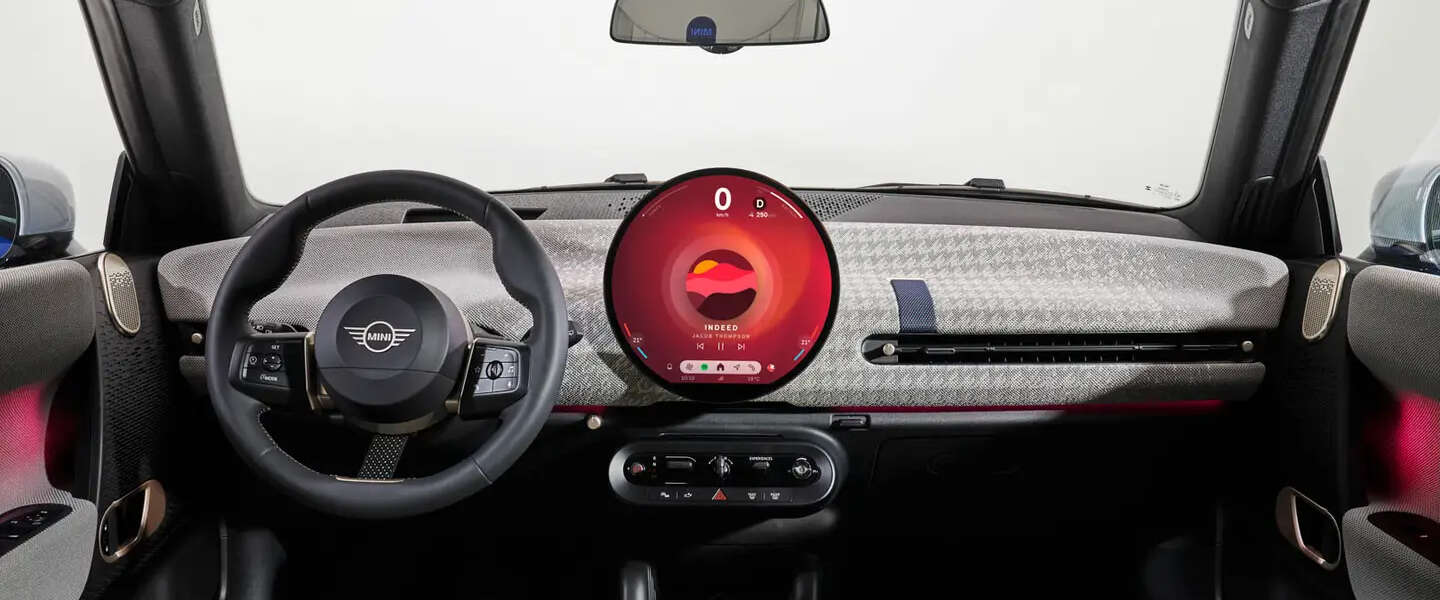 MINI has added something to the new electric Cooper that is very eye-catching: it has developed a circular OLED screen for the first time to serve as an infotainment system. You can turn on your navigation on it, control Spotify and see information about your car. The screen is – certainly compared to the rest of the MINI – quite large and immediately becomes an eye-catcher in the car.
MINI Cooper E and SE
Round is MINI's design language. It's been that way since day one. The headlights are round, the speedometer is round and that also makes it a somewhat naughty looking car. A little daring, as if to say, I know I'm short, but I can handle you. The Jack Russell of cars, but with a more convincing bark. Moreover, driving a MINI Cooper becomes even more fun with that round screen. It's a big thing: 24 centimeters in diameter.
This is partly because the car itself is not exactly small: it has more legroom and the trunk is 200 liters larger. Bench down and you can store 800 liters in this not so small car. This Cooper and Cooper SE are both three-door and the E offers 184 hp (290 Nm on a 40.7 kWh battery, with which it can travel up to 305 kilometers. The Cooper E can fast charge up to 75 kW: it races to 100 kilometers per hour from 0 in 7.3 seconds. The SE does it in 6.7 seconds, but it also has a 218 hp engine with 330 Nm of torque and a battery of 54.2 kWh. It can charge quickly at a maximum of 95 kW and the range is 402 kilometers.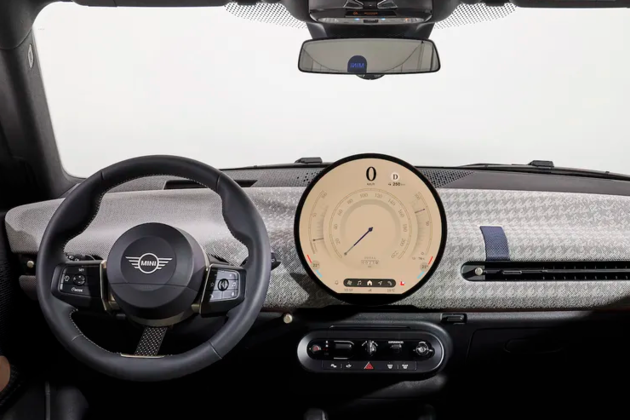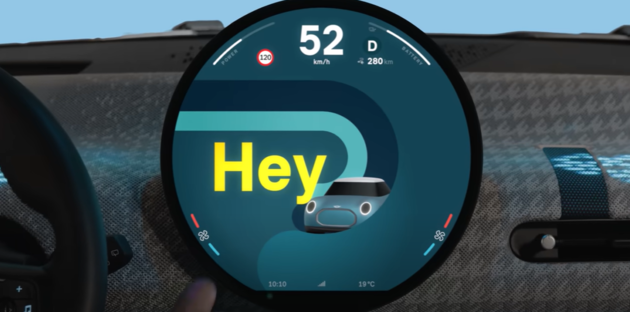 Round center screen
What makes the screen attractive is that the entire menu and apps on it have also been adapted to that circular look. At the bottom and at the edges you can see information about your car, such as how much battery the car still has, but you can also set the temperature. Navigation, music: everything has its own button and while you use it, you will continue to receive information at the top of the screen about how many kilometers per hour you drive. You can also see the latter behind your wheel, as you are used to.
There is a physical button under the large center screen that allows you to adjust the colors in the car. MINI has implemented this in a very nice way: there are lights under the fabric in the dashboard, which really gives the car a different color on the inside. It is mainly functional: it turns blue for the air conditioning and red for the heating. However, if you put a large picture of your cat on the screen, the car will color along with that cat picture for even more atmosphere (or style, if you're going for something a little more glamourous).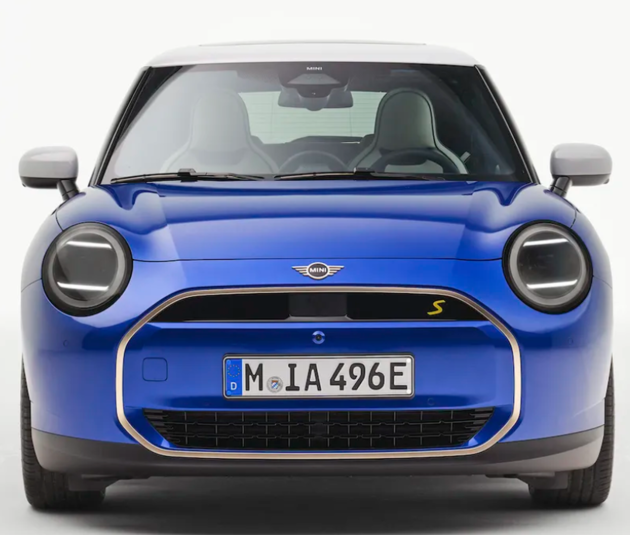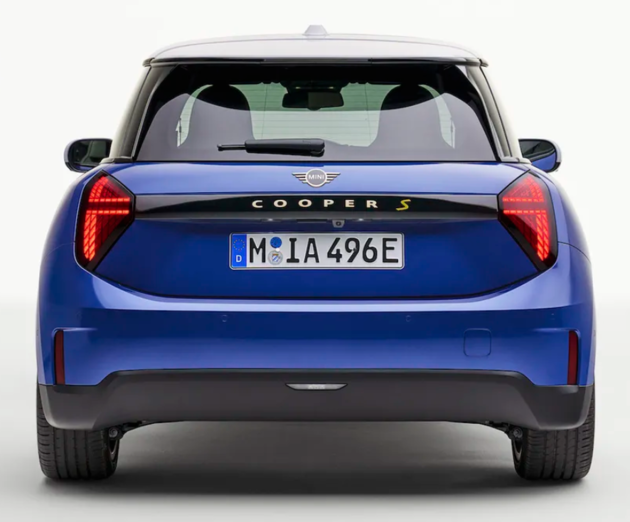 Spike the smart assistant
MINI has also given a major role to its mascot Spike, which we also saw extensively at Dutch Design Week. The dog is your digital assistant in this car. Remarkably, you don't call him "Hey Spike!" to say: you say 'Hey MINI!' and then he can perform all kinds of useful actions. such as turning on certain music or navigating. It's a cute figure. better than the fairly anonymous entities that are other voice assistants. For people who want to keep an eye on their carbon footprint, there is a kind of green mode to inspire you to drive more environmentally friendly and push that foot too far on the pedal a little less often.
Prices of the car, which looks almost the same on the outside as you are used to (and fortunately), have not yet been announced.