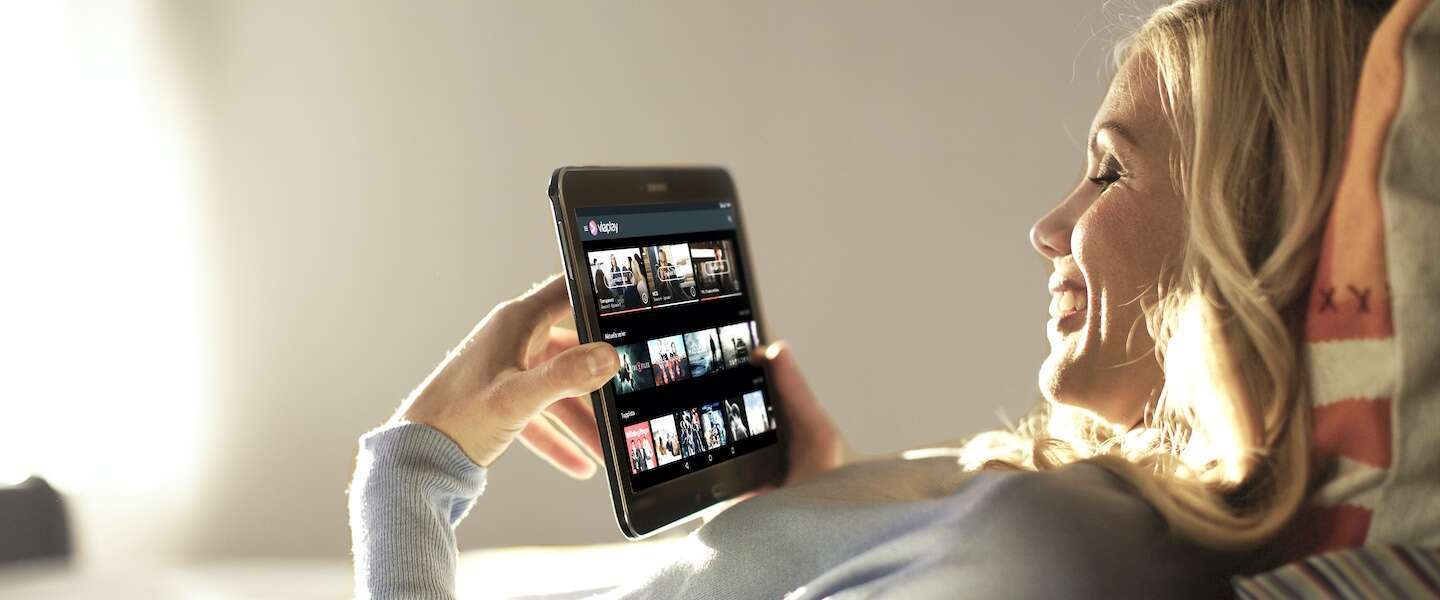 The Viaplay annual subscription is no longer available. The 1 million viewers left of the streaming service's Dutch subscriber base now have to pay per month to maintain access to live images of Formula 1, darts and more. Although, for Formula 1 you can of course also go to F1 TV.
Viaplay, from Formula 1
Whether it will remain 1 million members, we will have to see. The monthly subscription is more expensive than the annual subscription. It does not say why it is saying goodbye to this cheaper, but long-lasting option. It only says it wants to focus on the monthly offering, according to Stream guide. There would be occasional discount promotions, but it is not clear what this will look like.
Things are not going well for the Scandinavian streaming company. It had a lot of start-up problems, especially in terms of image quality, in addition to the fact that it is also a matter of getting used to people no longer being able to watch the F1 celebrity Olav Mol, but having to make do with a newer, younger team. Fortunately, people are now more used to it, but many people have nevertheless switched to F1 TV, the only other option for streaming Formula 1 live. Ziggo, where the sport used to be shown, still offers the same kind of program as before, with Robert Doornbos and Rob Kamphues, but because it is not allowed to broadcast live images, it still misses a large part of the sports fans there.
Most expensive streaming service
Although Viaplay has more to offer as a streaming service, it is mainly known for Formula 1 and darts. Not so much about films and series, although it has that in its offering. It itself says that it is very happy with the development it is experiencing in our market, with more than 1 million subscribers. It is indeed quite an achievement, because it is a relatively expensive streaming service. It is more expensive than all other streaming services, with a price tag of 15.99 euros, while the content shown on it is quite limited. In the past, you could save a lot on the monthly price with an annual subscription of 99 euros, but that is no longer the case.
Things are not going very well for the Swedish company: the stock price collapsed after disappointing performance, resulting in cutbacks everywhere. The cancellation of the annual subscription is probably an example of this. However, Formula 1 will remain on Viaplay for a while. It is being examined whether Viaplay will remain the provider from 2025, but for the rest of this year and the entire year of 2024 it will really be Viaplay that waves the black-white-checkered flag and is therefore allowed to broadcast Formula 1. VodafoneZiggo would do well to take the sport back, but then it must be able to outbid Viaplay. On the other hand, if that bad weather continues for Viaplay, it may not even have the resources to make a significant bid for the rights to broadcast Formula 1.
We are going to experience it: the advantage of a monthly subscription is that it is easier to get rid of it every month.