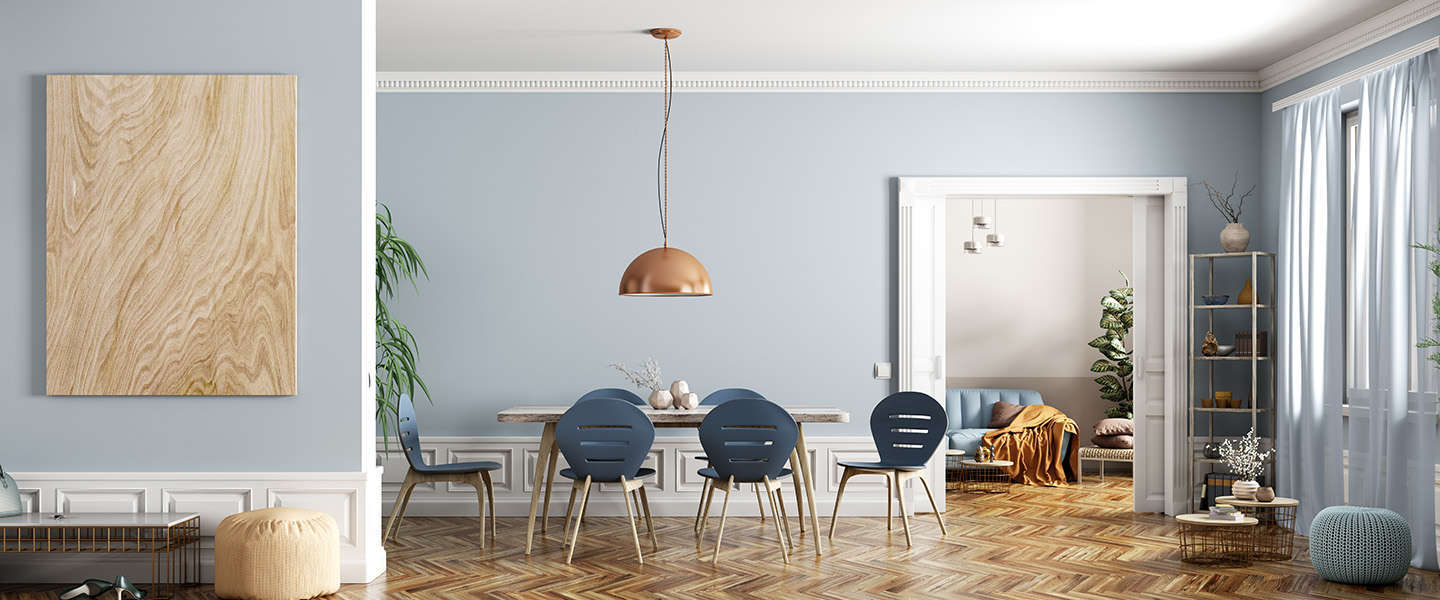 When furnishing your home, choosing the right floor is of great importance. It should not only be beautiful and stylish, but also durable and affordable. Laminate floors meet all these criteria and have much more to offer. In this article, we'll take you inside the world of laminate flooring and show you why they're a popular choice among homeowners and interior designers alike.
Durable and easy to maintain
Laminate floors are made from a mix of wood fibers and synthetic resin, which makes them durable and resistant to wear and tear. They can take a beating and resist scratches, stains and discoloration, making them ideal for high-traffic areas of the home. In addition, laminate floors are easy to maintain. Regular vacuuming and mopping is usually enough to keep the floor looking like new.
Stylish and versatile
In terms of style and design, laminate floors offer a wide range of possibilities. Whether you like the warm look of wood, the modern look of concrete or even the elegance of tiles, there is always a laminate floor that suits your personal taste and the style of your interior. In addition, laminate floors can be seamlessly combined with other elements in the room, such as furniture and wall decorations, for a harmonious whole.
Easy installation
Another benefit of laminate floors is the ease of installation. They usually come in panels that simply snap together, allowing you to install them yourself without the need for professional help. This not only saves time, but also money, because you do not have to incur costs for an installer. In addition, laminate floors can often be installed directly on top of existing floors, which also saves you on removing the old floor.
Budget-friendly
Laminate floors are known for their affordability and offer excellent value for money. Compared to other flooring materials, such as real wood or ceramic tiles, laminate floors are often a more economical option. However, this does not mean that you have to compromise on quality. Laminate floors are durable and will last for years, giving you value for money.
Conclusion
Laminate floors are an excellent choice for anyone looking for a stylish, durable and affordable floor covering. With their wide range of designs, easy installation and minimal maintenance requirements, they offer the best of all worlds. Whether you have a family home or a fashionable apartment, laminate floors will not disappoint you. Choose the versatility and benefits of laminate and enjoy a beautiful floor that completes your home.
[Fotocredits © Vadim Andrushchenko – Adobe Stock]