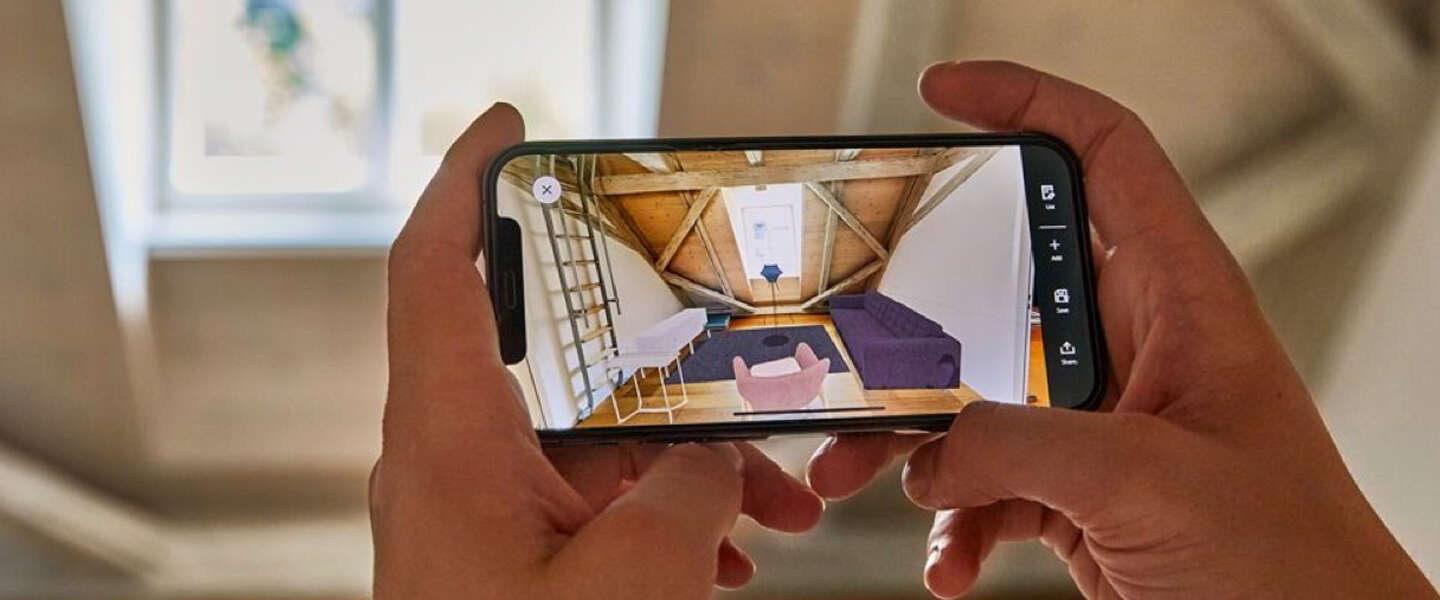 IKEA has always been a company that implements innovations at lightning speed. We saw it with the ability to display furniture in augmented reality, but now all kinds of tools seem to come together in IKEA's Kreativ tool. It is a possibility that now exists within the IKEA app. You can virtually furnish your home with all kinds of furniture from IKEA, which are also shown in full size.
IKEA CREATIV
It goes like this. You scan your living space with the tool and then the scans are converted via artificial intelligence into virtual spaces that actually have the correct dimensions. This way you can see much more easily whether the BARLAST lamp fits your easy chair and whether the KLIPPAN sofa fits in the space you had planned for it. Doesn't it stand for a meter? Then you can remove or secure the furniture in your interior with a tap.
Kreativ is now available within the IKEA app. You can find it by going to the icon of the little man in the bottom center of the IKEA app. Then there is IKEA Kreativ in the picture. You can then choose between 'Design a showroom' and 'Design in your own room'. If you choose your own room, you have to scan your room with your smartphone camera. IKEA does ask in advance what kind of room it is, so an office, living room, bedroom, dining room or another room. The idea is to get as much in the picture as possible, so it's best to start in the middle of the room and take a step back.
AR furniture in your living room
It feels very strange, but you have to make a kind of infinity symbol with your arm (a figure eight). You then also have to aim at certain points with your smartphone and fit a photo of your living room onto the image. That way you can scan the entire room with your smartphone: the artificial intelligence does all the work. There is, however, another catch: IKEA wants you to log in, otherwise you will not have access to the scan of your house or the furniture from IKEA to put in that scan.
It's a shame, because people may drop out because of this: having to log in is still a barrier, especially on an account that you probably rarely use (unless you're renovating or moving). What is of course possible -once you are logged in-, that is to put the products in your shopping cart with a tap. But there are also advantages for yourself: you can save the design ideas online and share them with your partner, family or friends.
In app shopping
It is also available for free, but you have to provide some personal information and make an effort. On the other hand, it helps enormously, because everyone who has been to IKEA knows that in those stores, with their high ceilings and gigantic space, it always looks slightly different than in a small, Dutch living room. The only question is whether you can also use this function to see whether the sofa fits through the door frame or the stairwell…