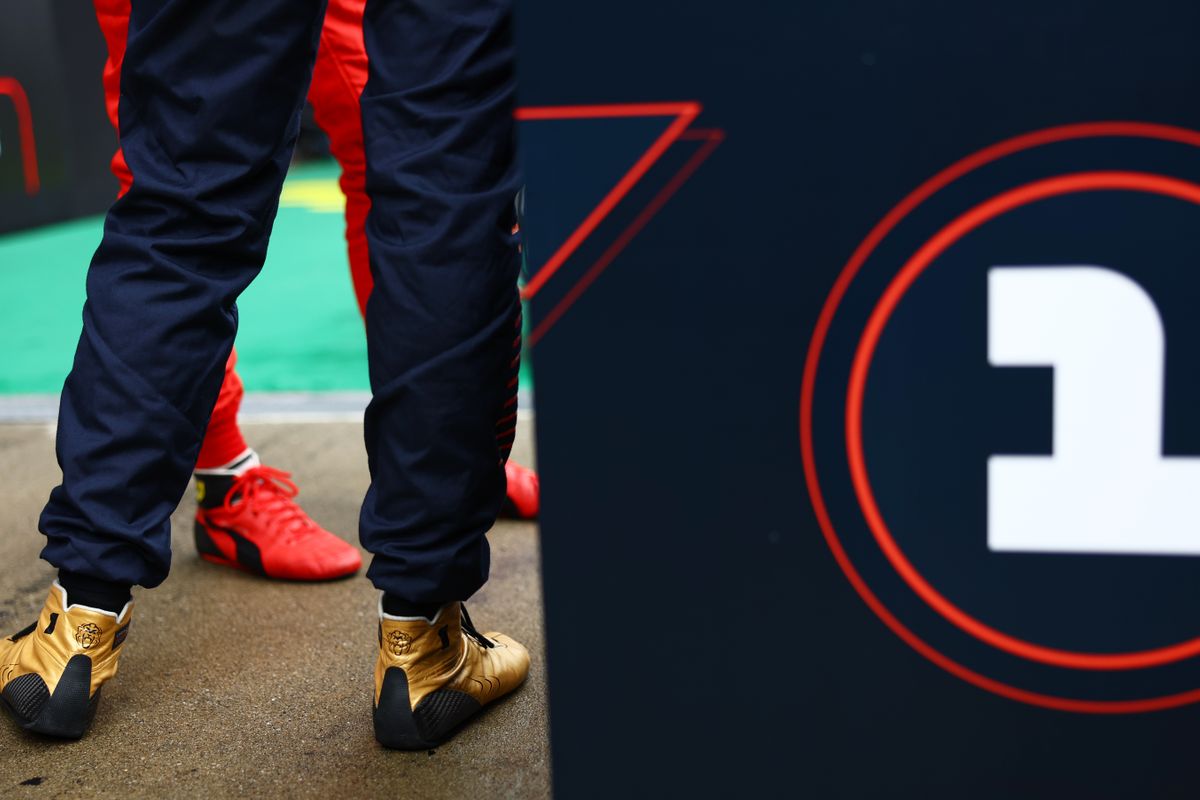 After ten Grand Prix victories in a row, Max Verstappen has every reason to feel good about himself, and this was evident during the press conference in Singapore. Although Verstappen does not expect an easy weekend, and did not miss the opportunity to respond to Mercedes team boss Toto Wolff, he was otherwise in good spirits and addressed the challenges of the climate in Singapore.
Qualifying starts on Saturday at 9:00 PM local time in Singapore, while the race starts an hour earlier on Sunday, but that doesn't mean it will cool down much in the Asian city-state. Temperatures are also close to thirty degrees in the evenings, and on top of that there is sky-high humidity. This will require sweating, as expert Verstappen also realizes, who will be competing in Singapore for the seventh time this weekend.
'It is important that you stay well hydrated. The best thing about racing in such high humidity is that you lose a lot of weight," Verstappen laughs in the press conference. The drivers lose up to four kilograms of body weight in the two hours on Sunday evening. 'The negative is of course that it is uncomfortable while racing. You are constantly very hot, and you have to get used to sweating a lot and that sweat has nowhere to go. That's just in your racing suit, so you have to get comfortable with that. It's a tough track, and you have to stay focused throughout the race. It's easy to hit a wall here and there, but that's always difficult on street circuits. With that extra heat you have to stay focused for two hours, that is the most difficult thing," Verstappen realizes.
Grandma provided a highlight in 2022
The Singapore Grand Prix is ​​the only race on the calendar in which Verstappen has already participated several times, but has never won. 'Until last year we never actually had the car here with which we could win. And I think we have learned from 2022 that we need to put a little more petrol in the car during qualifying…' Last year things went wrong in qualifying, due to a strategic error by the team, after which Sunday did not go much better . 'Last year it all slipped through my fingers a bit. The whole weekend was actually a drama," Verstappen tells De Telegraaf about the weekend in 2022, in which he celebrated his birthday on Friday. 'My grandmother gave me nice sports shoes as a gift, that's for sure, but other than that I thought it was completely fine to leave after the race on Sunday.'
In 2022 it was already clear in Singapore that Verstappen would become champion, but he was still quite disappointed with the mistakes. 'In terms of championship standings, I could afford such a weekend, but I just always want to be perfect. Or at least try to approach perfection. Then I'm just disappointed when something happens that could be prevented," says the 25-year-old, who could afford such a weekend again this year: with a good result, Verstappen could be champion in Japan next week. become.
Verstappen hopes to continue his winning streak
The Red Bull Racing driver did not want to compare with the winning streak of predecessor Sebastian Vettel, who won the last nine races of the season in 2013. 'Every period of dominance is different. They are completely different cars and different eras, so you cannot compare that," Verstappen makes clear. 'Of course I want to continue this series for as long as possible, but I also know that one day this will come to an end. Normally, as a street circuit, Singapore always poses a greater risk and creates more chaos, but we are here to win, and that is what we try to do," said the Limburger, who further indicates that he does not expect that Red Bull is being slowed down by tightening two technical directives regarding the flexible wings and floor.