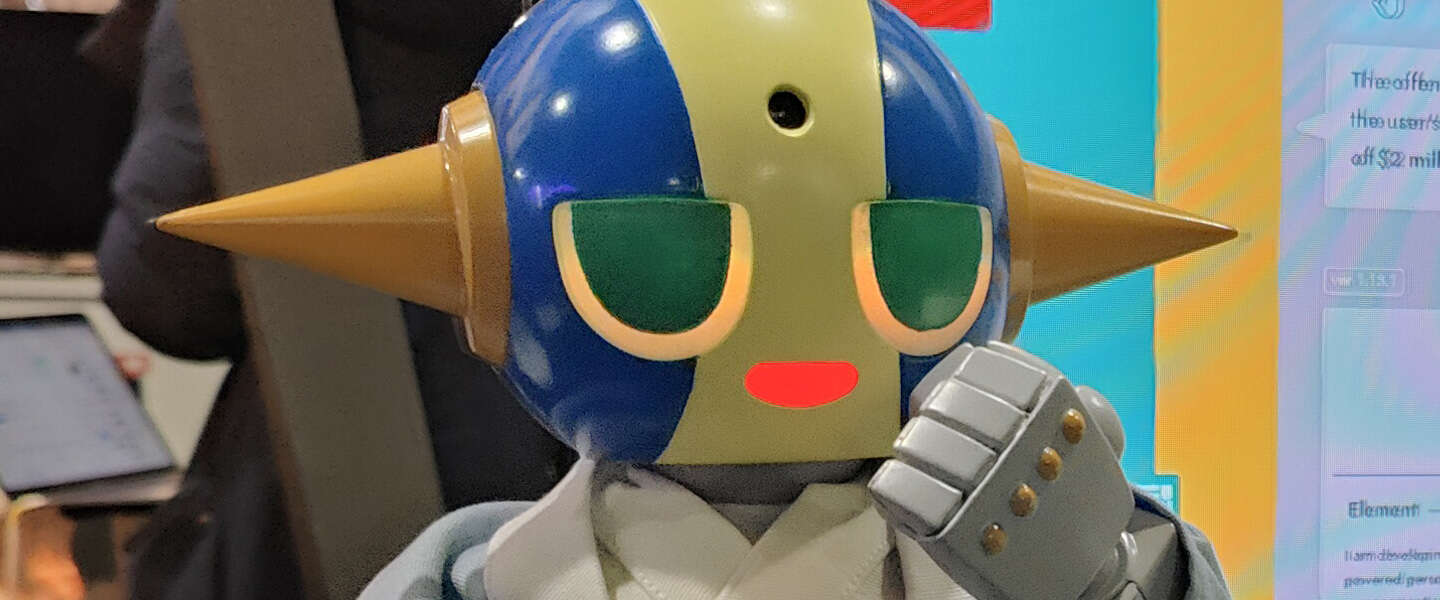 MWC stands for Mobile World Congress. You would think that only mobile phone equipment can be found there. However, that is not entirely true, although nowadays almost everything can be linked to your smartphone in a certain way. For example, the AI ​​Samurai robot you see above is a standout, but there are others. We name five.
iQibla: a ring to pray with
iQibla is a smart gadget for Muslims. It seems very robust, but it is very light, the iQibla ring. It is a smart ring with an OLED screen that reminds you to pray, keeps track of your Tasbeeh and shows Mecca. The 0.49 inch screen is quite large and the device has a battery that lasts 3 days, while the ring itself weighs only 7.7 grams. The ring is linked to an app on the phone where you have a compass, get help with praying and more.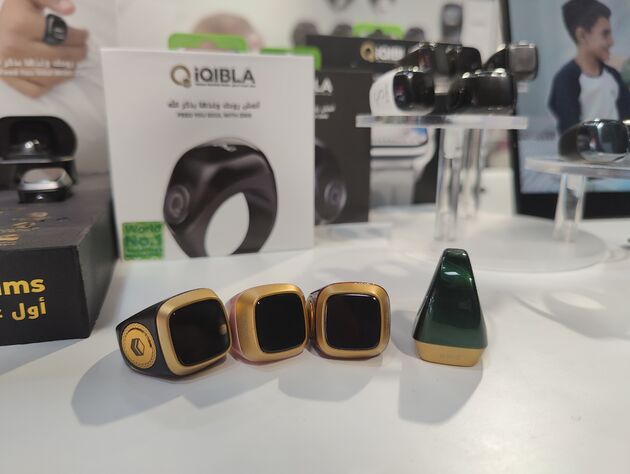 Kodak Mini Shot Era: a gigantic still camera
It only seems like a kind of sample to show at the fair, but that's not the case: the Kodak Mini Shot Era really is such a large camera, with which you can take fairly large snapshots and print them immediately. Perhaps it is not even the gadget itself that is such a big surprise, because it is especially fascinating to see the photo brand Kodak again. It stuck to the old school way of shooting for too long, but now seems to be back in the consumer market with an Instax-like solution. This device is a striking item, because it is so large that it is not exactly easy to take with you. On the other hand, do you often take an Instax camera with you? That too is more of a kind of 'photo booth' device and it may just be that Kodak responds to this with this funny, gigantic camera.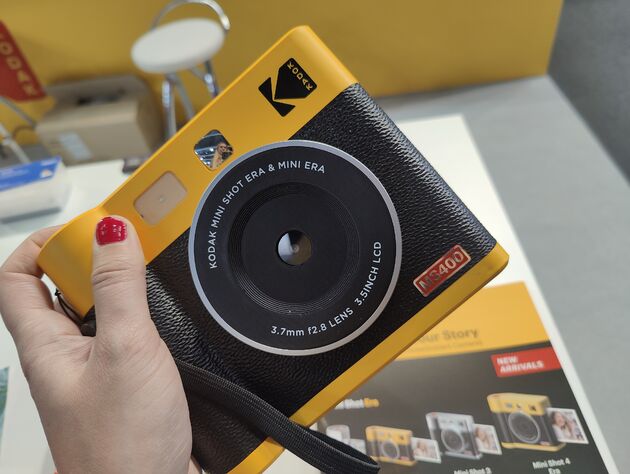 Bioo: a plant to turn on the lights
Bioo is an interesting company, because it plays a major role in the gigantic buildings that are being built in Singapore, Dubai and other major cities. They are a kind of villages in themselves and there must therefore be a lot of greenery. Bioo helps the green and the light, because it makes plants where you can turn the lights off or on by touch. Yes: a symbiosis has been found between tech and nature that makes this possible. Normally you don't touch a plant that quickly, but Bioo wants you to do just that. It also has grass panels that can generate electricity through composting.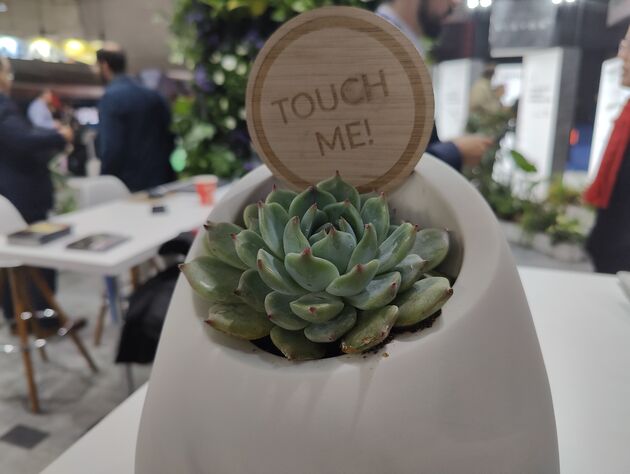 OnePlus 45W Liquid Cooler: to make your phone very cold
Okay, this gadget is really a smartphone gadget and it can be found at the Oppo/OnePlus stand. OnePlus developed this accessory to clip onto your phone when gaming, with the aim of making your phone cooler. It is said to keep your phone about 20 degrees cooler and you will feel that immediately when you put it on your device. The built-in liquid coolant does its job and especially helps during intense gaming sessions, because that's the moment when your phone gets very hot. It is striking that this gadget comes from OnePlus: a telephone brand that is known for its fairly hot telephones. Hopefully, it will find a way to build this tech into its next flagship as well.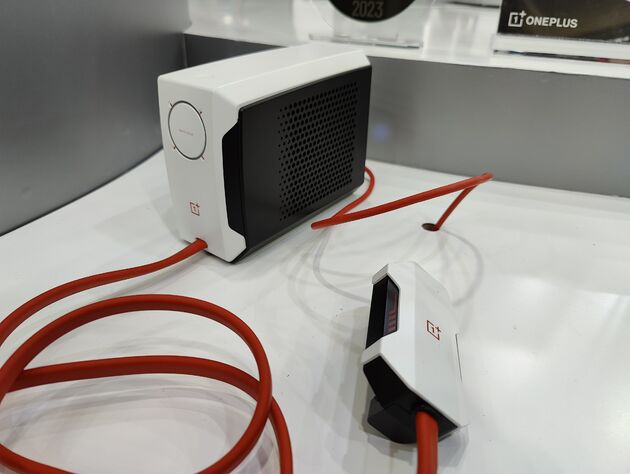 Xiaomi AR Smart Glass Discovery Edition: glasses with assistance
We previously wrote a separate article about it: the Xiaomi AR Smart Glass Discovery Edition. Like their human-like robot, these glasses have not been worn on the show floor, but are on display. The intention is that these wireless augmented reality glasses will soon help you to tell the walking route with arrows, for example, but you can also watch YouTube videos on them. We have yet to see it – literally and figuratively. But: it is certainly a striking gadget. Especially since it is equipped with the option to be controlled via hand gestures.