Working location, salary/wage, working hours per week, education level required, and employer information are as follows:
Breda €14.49 per hour 36 hours LBO, MAVO, VMBO KPN
As a telecom mechanic at KPN you are responsible for providing excellent service to customers. You ensure that KPN's telecom systems always function optimally, and that any malfunctions are resolved quickly and adequately. To be able to fulfill this role properly, KPN offers extensive training in which you learn everything about the company's systems and working methods. Thanks to your acquired technical expertise and customer-oriented attitude, you know how to exceed customer expectations and ensure satisfied and loyal customers. In this role you are an important link in KPN's services and you contribute to a reliable telecom infrastructure in the Netherlands.
€14.49 gross per hour + various allowances
An average of 36 hours a week with a lot of flexibility
Chance of a contract with KPN within a year
Car, telephone, tablet and tools from KPN
€1500 per year to develop yourself
Regular fun meetings and team outings
You would like to learn a new trade to develop yourself further. Although you may not have a technical background, it is more important that you have the will to learn and an affinity with technology and telecom in particular. You are customer and service oriented, independent, flexible and you also have a proactive attitude. As a mechanic you also have:
good command of the Dutch language (spoken and written) a valid driving license B at least MBO working and thinking level 3 (diploma not required)
You start with an internal training of 8 weeks. This consists of practice and theory, both at home and on location. You work with various experienced mechanics to get to know the field, and you also learn everything about telecom and service through e-learning and classroom meetings. You obtain various certificates that are necessary to perform the profession properly and safely. If you have everything right, you will independently go to KPN's customers. You get into your work car at home and drive straight to your first customer. You inform the customer about the work you will be doing for him and explain the installed equipment. You advise customers and recognize and exploit commercial opportunities to sell KPN products/services. You make people happy, not only because of their new product, but especially because of the customer-friendly service you offer.
installing television, internet and telephony resolving malfunctions in the network at customers' homes or in a KPN central excavation work outside to bring in the fiber optic cable and to assemble it in the meter cupboard advising customers about KPN products / services

Working for KPN means working for the largest and most innovative telecom provider in the Netherlands. KPN considers good guidance and coaching important, so you will receive maximum support in this. KPN wants to make the best possible use of your potential as a telecom technician and therefore supports you in your development as much as possible. Although you are often on the road alone, you are part of a fantastic team where colleagues are always ready to answer your questions. In addition to hard work, there is also time for fun, there are regular fun meetings or BBQ.
Watch the video below to take a look at your new employer.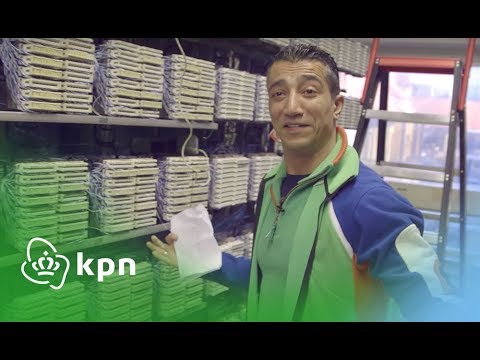 Are you the engineer of the future that KPN is looking for? Then respond immediately and tell us in a well-founded motivation why we can't ignore you! #kpntelecom mechanic
Tom, Menno & Carlin
Randstad Telecom
We have years of experience in the recruitment & selection of candidates who want to make the transition to telecom from another profession / industry.
This job is posted on Randstad.nl. Click here to apply.