Working location, salary/wage, working hours per week, education level required, and employer information are as follows:
Purmerend €14.49 per hour 36 hours LBO, MAVO, VMBO KPN
Do you spend a lot of time with telecom and ICT in your spare time? Do you like helping people? Are you commercially minded? If you can answer these questions with a 'yes', we may have the ideal job for you in the long term! No specific training and/or work experience? No problem, Randstad is looking for enthusiastic candidates who want to be trained in 8 weeks for the position of all-round telecom technician at KPN. We are immediately looking for motivated candidates who would like to be considered for a new training class.
A paid training of 8 weeks
€14.49 gross per hour + €1500 training budget
Chance of a contract with KPN
Car, smartphone, tablet & tools from KPN
Working and living in the same region
25 vacation days, 8.5% vacation pay, pension
The ideal candidate for KPN is / has:
social and communicative skills in the Dutch language (spoken and written) service-oriented, service-oriented and commercially oriented; customer is king a great sense of responsibility and a high degree of independence strong affinity / interest in technology and telecom in particular two right hands, you know how to handle tools flexible due to evening and Saturday shifts in possession of driving license B minimum MBO work- and thinking level 3 and analytically set
As an all-round telecom technician at KPN, you independently go to KPN customers. You use a company car, tablet, mobile phone and all the necessary tools. You get into your work car at home and drive straight to your first customer. Your work consists of installing and testing peripherals and infrastructure such as modems and cabling. You perform these activities on digital TV, internet and telephony via both copper and fiber optic. Your customers are private individuals and companies, so you have plenty of variety. As a mechanic, you also perform various infrastructure activities in KPN's exchanges / neighborhood cabinets. You inform the customer about the work you will be doing for him and explain the installed equipment. You advise customers and recognize and exploit commercial opportunities to sell KPN products/services. You make people happy, not only because of their new product, but especially because of the customer-friendly service you offer.
installing television, internet and telephony resolving network disruptions advising customers about KPN products/services selling extra equipment and services to meet your turnover target customers who appreciate your services highly excavating fiber optic cable and drilling into the house

Working for KPN means working for the largest telecom provider in the Netherlands. The world of telecommunications is constantly changing due to new techniques and innovations, so you always move with it. During the training you will accompany an experienced mechanic to see the practice and you will also receive theoretical training through lessons on location and via e-learning at home. KPN considers good guidance and coaching important, so you will receive maximum support in this. KPN wants to make the most of your potential as a telecom technician, with the hope that they will be able to offer you a contract in the long term. #kpntelecom mechanic
a paid training of 8 weeks to become a telecom technician good guidance and coaching during training and afterwards development opportunities + a training budget of €1500 per year a view of a contract with KPN a car, tablet, clothing and tools from KPN living and working in the same region regularly pleasant meetings with your team
Watch the video below to take a look at your new employer.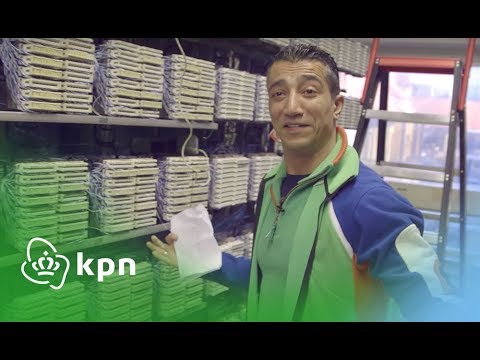 Got excited? Then apply immediately by writing a good motivation WHY you like and challenge this position! An assessment is part of the selection procedure. #kpntelecommonteur Do you not meet the requirements, but do you want to make a transition to a job in technology? This is possible through Randstad Boost Vocational Training! Take a quick look at https://bit.ly/3HC1j1v
Tom, Menno & Carlin
Randstad Telecom
We have years of experience in the recruitment & selection of candidates who want to make the transition to telecom from another profession / industry.
This job is posted on Randstad.nl. Click here to apply.