Working location, salary/wage, working hours per week, education level required, and employer information are as follows:
Amsterdam €14.49 per hour 36 hours LBO, MAVO, VMBO KPN
As a telecom mechanic at KPN in the Amsterdam region, you ensure satisfied customers. You exceed customer expectations by helping them solve problems such as setting up internet and TV for an elderly couple or providing a fast WiFi connection for a gamer.
€14.49 gross per hour and coffee money
Training budget of €1500 per year
Chance of a contract with KPN
Working in the Amsterdam region
A car, telephone, tablet and tools from KPN
As a person you bring a large amount of positive energy and enthusiasm with you. While you may not have a technical background, it is more important that you have the will to learn and an affinity for technology. You are independent and flexible with a proactive attitude. As a mechanic you also have:
Driver's license B Minimum MBO 3 work / thinking level Good mastery of the Dutch language
In 8 weeks you will be trained to become the mechanic of the future! The training consists of home study days, practical days, shadow days with experienced mechanics and commercial training. During the practical days you will also get certificates that you need to be able to perform the work of a telecom technician. After the training you are ready for:
installing television, internet and telephony resolving network failures at the customer's home or at central KPN points. advising and selling KPN products/services to customers excavating the fiber optic cable outside and then drilling it into the customer's home and assembling it in the meter cupboard.

At KPN you work for the largest and most sustainable player in the telecom industry. At KPN, the customer is central and development of you as an employee is seen as a must! KPN makes the difference with technicians who really focus on the needs of the customer. Together with your colleagues, you ensure a working connection in your region and you contribute to the best Network in the Netherlands! You will be part of a team of approximately 15-20 mechanics that is managed by an experienced and enthusiastic manager. Although you are often alone on the road, there is a real group feeling to get the job done together. Your colleagues are always there for you if you have any questions.
Watch the video below to take a look at your new employer.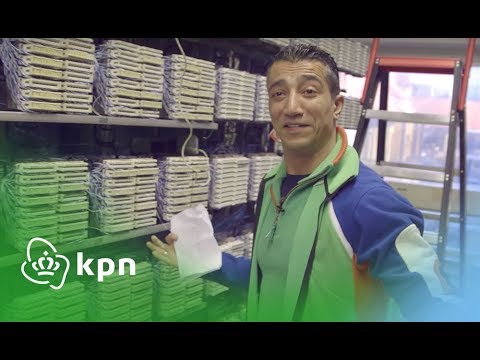 Are you the engineer of the future that KPN is looking for? Then respond immediately and tell us in a well-founded motivation why we can't ignore you! #kpntelecom mechanic
Tom, Menno & Carlin
Randstad Telecom
We have a lot of experience in the recruitment & selection of candidates who would like to make a career switch to telecom from another industry.
This job is posted on Randstad.nl. Click here to apply.