Working location, salary/wage, working hours per week, education level required, and employer information are as follows:
Hoofddorp €17.03 – 22.12 per hour 40 hours HBO KPN
Do you have coaching qualities and experience in ICT? Are you looking for a challenging, social position? Then KPN is looking for you! KPN is looking for a team leader at the service desk in Hoofddorp. Does your heart beat faster when you can think about improvements in the work? Do you like to maintain contact with all kinds of different parties within the organization? Then apply quickly, KPN is looking for you!
COMPLETE SALARY + €1500 training budget
View of a permanent contract
Friendly team with a nice atmosphere
Easily accessible by public transport
Working at the #1 telecom company in the Netherlands
Challenging, versatile function
As a team leader at KPN's service desk, you are customer-oriented, result-driven and a connector. You have gained experience in a service desk and are familiar with KPN's products and services. You think in terms of solutions and are commercially driven. In addition, you are the escalation point for the employees of the service desk and you handle the difficult cases. With your 2 years of work experience in ICT, this is no problem at all. You have knowledge of ITIL and Servicenow. You know how to achieve results by working together. You are a connector on different levels and you can influence the environment well. A good working climate is important. You are the connector that brings the team together and monitors the quality of the service.
HBO working and thinking level 2 years of work experience in a service desk environment Knowledge of KPN products and services is a plus Analytically strong, sees and seizes opportunities Customer and result-oriented Experience with process improvements Able to coach and influence people
Together with your team you will realize the objectives on quality, service and development. You do this by devising and implementing operational improvements. In addition, you coach the team on their performance to achieve the objectives. You adjust quality where necessary and manage the work in the right direction. You maintain contact with various parties within the company, for example: coordinators, managers and employees of the service desk. You participate in operational consultations and report trends or bottlenecks in the operation.
You are the point of contact for various parties within the company. Managing and coaching your team on performance and quality Setting, adjusting, executing, realizing objectives Making analyzes and implementing operational improvements Preparing and chairing operational discussions with other parties Picking up and handling cases that are escalated from the team

You will be working at the KPN service desk at a large customer. The office is close to the station in Hoofddorp, so it is easily accessible by public transport. Your team consists of experienced ICT employees who like to be in contact with others. At KPN, you get all the space you need to develop with a personal development budget of €1,500 per year. You can use this to follow all kinds of courses and training.
Centrally located near Hoofddorp station Informal, flat corporate culture Friendly team
Watch the video below to take a look at your new employer.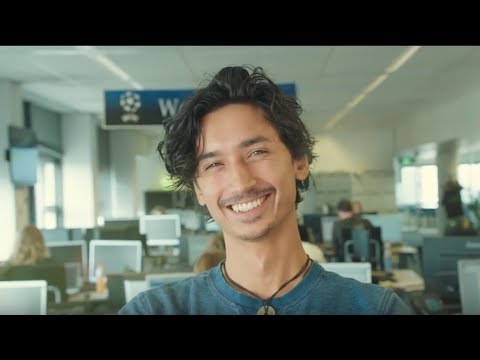 Are you also enthusiastic about this position as team leader at KPN's service desk? Be quick and apply immediately. Once you have applied, we will contact you as soon as possible. Do you still have questions? Then don't hesitate to contact us!
Dan
Recruiter
If you have any questions about the vacancy or about the company, don't hesitate to ask!
daan.stekelenburg@nl.randstad.com
This job is posted on Randstad.nl. Click here to apply.